All My Children

ALL THINGS RELATED
Daytime soap opera airing on Weekdays on ABC. Weeknights on SOAPnet.
Monday, March 11, 2013 11:39 AM EDT
YouTube channel WIGS announced Wednesday that it has picked up Season Two of its web series, "Blue." And guess what? "All My Children" alum, Mark Consuelos (Mateo Santos) will appear alongside the series' star, Julia Stiles ("Silver Linings Playbook," "10 Things I Hate About You").
Friday, March 8, 2013 3:00 PM EDT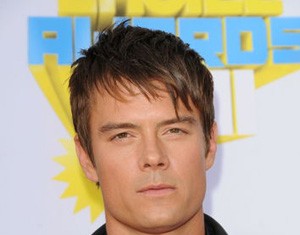 "All My Children" makes its online debut this spring, and Prospect Park is pulling out all of the stops to make sure it's a success. Several actors have tweeted that the new writing for the show is outstanding, and fans were happy to hear that some of their beloved actors — Eden Riegel (Bianca Montgomery), Alicia Minshew (Kendall Hart Slater) and Cady McClain (Dixie Cooney) — were headed back to the show. But could Josh Duhamel (Leo DuPres) be another familiar face headed back to Pine Valley?
Friday, March 8, 2013 10:13 AM EDT
Viewers keeping up with the latest "All My Children" comings and goings news know that Daytime Emmy nominated actress Alicia Minshew has been in discussions to return the internet revival of the soap opera she starred in from 2002 to 2011. TV Line broke the news on Thursday afternoon that the return of the eldest child of Erica Kane (Susan Lucci), Kendall Hart, as portrayed by Minshew is now a done deal. Minshew will make her return sooner than expected; she tapes scenes opposite Eden Riegel, who plays Kendall's little sister Bianca Montgomery, later today as "AMC" wraps up its first round of taping. Seconds before TV Line put up the news bulletin, Minshew took to Twitter to exclaim to fans her impending plans: "Guess who is popping into Pine Valley for the day?...um me! Excited to see the gang tomorrow! Gonna wear Kendall's sassy shoes!!"
Tuesday, March 5, 2013 10:02 PM EDT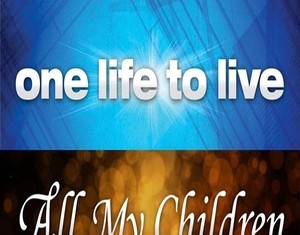 With "All My Children" currently filming its second weeks worth of shows and "One Life to Live" scheduled to begin filming on Monday, March 18, Soap Opera Network has learned new information about the studio NEP Broadcasting had been constructing for both soaps at the Connecticut Film Center (CFC) in Stamford, which previously housed production for the TBS sitcom "Are We There Yet?"
Tuesday, March 5, 2013 2:29 PM EDT
Prospect Park has asked "All My Children" cast members to keep a lid on details regarding the new Pine Valley — but did you really think they'd be able to keep quiet about everything for long? Heck no! There's plenty of behind-the-scenes buzz flying around Facebook and Twitter, and from what we can tell, AMC 2.0 is going to rock your world!First of all, there's a rumor going around that we may — just may — catch a glimpse of Dr. David Hayward's yummy tush. If your heart is pumping a little faster over that bit of delicious news, he'll no doubt be glad (he is a cardiologist, after all)! Could we also be privy to seeing Pine Valley's other sexy doc, Griffin, in the nude? "I don't know!" tweets portrayer Jordi Vilasuso. "I've heard things, but I haven't been asked for the Full Monty."
Monday, March 4, 2013 6:25 PM EDT
On Tuesday, February 26, just one day after resuming production on "All My Children" after more than a year a half since ending its ABC run, the cast of the soap got together on set to perform "The Harlem Shake" for the TOLN Extras YouTube channel, where fans can get up close and personal with their favorite TOLN stars. Earlier today TOLN released the performance of "Harlem Shake," while also announcing that soap fans will soon learn THIS WEEK when "AMC" will premiere on Hulu, Hulu Plus, and iTunes. Previously, the network only noted that "AMC" and sister soap "One Life to Live" would premiere this spring.
Monday, March 4, 2013 11:42 AM EDT
UPDATE 3/4/13 11:42 AM ET: According to a TOLN representative and the actors team, Boyd's character is that of a day player or guest star. No further information was provided.PREVIOUS 3/3/13 8:40 PM ET: According to his Twitter page, "Rock of Ages" understudy Jake Boyd has joined the cast of TOLN's "All My Children" in the role of Dylan Wilder. Information on the character was unknown at press time.
Sunday, March 3, 2013 12:20 AM EDT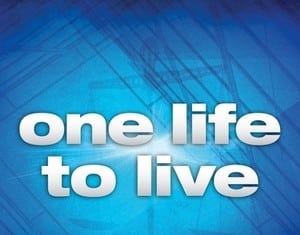 Despite an earlier report stating otherwise, based on information from Robin Strasser's (Dorian Lord) telephone hotline, a senior level Prospect Park insider tells Soap Opera Network, "production has NOT been pushed back. This has been long planned to make way for a piece of the storyline that involves new sets and use of certain characters and not others."
Saturday, March 2, 2013 4:46 PM EDT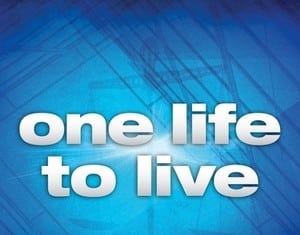 According to Robin Strasser (Dorian Lord) via her fan hotline (212-414-5300), "One Life to Live" will now begin filming new episodes for Hulu, Hulu Plus and iTunes on Monday, March 18. Previously, the series was scheduled to commence filming on Monday, March 11. The actress brought the news to light despite being unwell at the time. Early this morning Strasser tweeted, "What a difference a week makes when you're feeling weak (lol) not sick of word play-just saying."
Saturday, March 2, 2013 4:16 PM EDT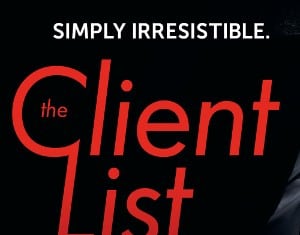 Trevor St. John is returning to Lifetime's "The Client List" and he's ready to start some trouble. In the season two premiere episode entitled "'Till I Can Make it on My Own," which airs Sunday, March 10 and picks up where the season one finale left off last June, St. John's character, Officer Nathan Young, finds himself interrupting Riley (Jennifer Love Hewitt) and Kyle (Brian Hallisay) as Riley is about to reveal her little secret to her husband.