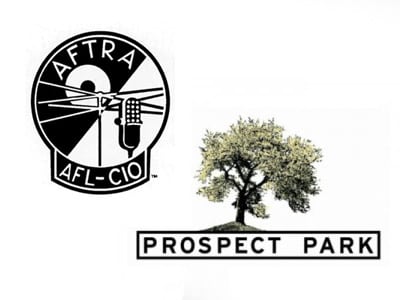 (SoapOperaNetwork.com) — On Saturday, October 1, the National Board of Directors of the American Federation of Television and Radio Artists (AFTRA) met for the final time in 2011, as previously reported. One of the topics of discussion was Prospect Park and its transitioning of "All My Children" and "One Life to Live" to the web in January 2012. While exact details of the meeting are still unknown in that respect, a representative speaks to Soap Opera Network exclusively on where things stand at this time between the actors union and Prospect Park.
It has been nearly three months since Prospect Park announced that they had licensed the rights to "All My Children" and "One Life to Live" from the Disney/ABC Television Group with the intention of transitioning the soaps to the web beginning in January 2012. Since that time, AFTRA, better known as the American Federation of Television and Radio Artists union, has been relatively silent on how the transition would be possible, until now. Soap Opera Network has learned exclusively that despite a number of actors from both "AMC" and "OLTL" signing on for the 2.0 versions of the soaps, talks between Prospect Park and AFTRA are still ongoing and that a deal between the actors union and the production company has yet to be signed.
Although "One Life to Live's" Melissa Archer (Natalie Buchanan Banks), Kelley Missal (Danielle Rayburn), Sean Ringgold (Shaun Evans), Andrew Trischitta (Jack Manning) and Jerry VerDorn (Clint Buchanan), Ted King (Thomas Delgado), Michael Easton (John McBain), Kassie DePaiva (Blair Cramer) and Erika Slezak (Viki Banks) and "All My Children's" Cameron Mathison (Ryan Lavery) and Lindsay Hartley (Cara Castillo) have already signed on despite no official deal between AFTRA and Prospect Park, an AFTRA rep tells Soap Opera Network "we are still in negotiations with Prospect Park. There is no agreement as of yet, but we are in discussion and when there is something final to announce we will announce it."
Many of you have wondered why more cast members from "One Life to Live" have signed on to the web version of their show, pending a Prospect Park/AFTRA contract agreement, while not as many have signed on from the "All My Children" cast, but the AFTRA rep assures us that "we've been keeping the cast members of both shows advised as to the terms of the progress and the status of the discussions with Prospect Park."
Actors from "All My Children," which ended its television run on September 23, 2011, are left in limbo in the interim of a deal between AFTRA and Prospect Park, leaving many to seek new soap roles (Debbi Morgan, ex-Dr. Angie Hubbard now on "The Young and the Restless"), return to the soap that launched their careers (Jacob Young, ex-JR Chandler returned to "The Bold and the Beautiful"), or just deciding to take a much needed break (Michael E. Knight, ex-Tad Martin).