Sometimes you can't be two places at once. Thankfully, there are people willing to lend a hand. Professional photographer and sometimes writer Thomas Montalto was on hand for the annual Absolute Eden Riegel fan event last month and helped Soap Opera Network cover the event with pictures (see below) and even an interview. Unfortunately, just after this interview took place we would learn that Riegel was being let go from her contract role as Heather Stevens on "The Young and the Restless" before the actress was even told! Twitter broke the story to the actress before she was told by her bosses. In light of the actress completing filming at the CBS soap on Thursday, September 29, Soap Opera Network presents to you one of Riegel's last interviews before she marks her grand exit from Genoa City in the coming weeks.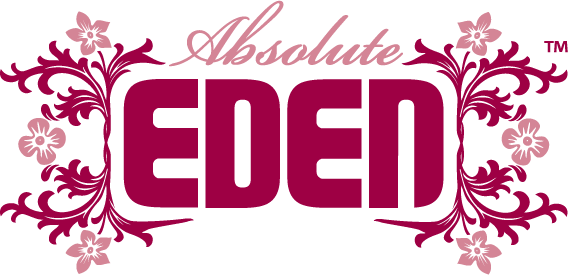 by Thomas Montalto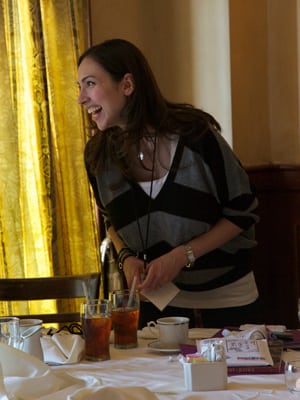 During my last trip out west I was able to cover the "Absolutely Eden" fan event for Eden Riegel held at Maggiano's at The Grove in Los Angeles. The setting was very intimate. It was like I was joining Eden, who was accompanied by her mother Lenore Riegel, at a family dinner where everyone sat around a big table and chatted. "It went very well, I think everyone had a really great time," Riegel said after the event. "Phyllis and Mary Beth always organize amazing events. We had a lot of very fun conversations and the food was amazing."
If you have been following Eden on Twitter (@edenriegel), you know she recently became a mom for the first time. "It's a huge adjustment. Life will never be the same again. It has been a lot of sleepless nights and stress. From the very second he was born, I was just so worried for him all the time, but he's doing so great. The joy is much bigger than I imagined."
It is so obvious from her tweets and after talking with her how much she loves experiencing motherhood and savoring every minute. "I am really loving it, I am really really loving it. I feel very lucky. My little guy is so special. I do feel very very lucky that I get to keep him. It's just so weird, they let you go home with him from the hospital and he is just mine for the rest of his life. I feel so fortunate and so blessed."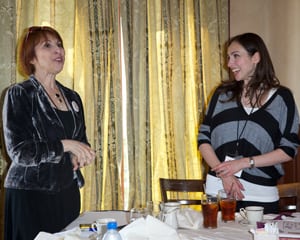 "I spent a couple of months being just a mommy and that was great and I loved it. It was a tough transition to go 'oh gosh I have to leave him and spend time away from him' and that made me very nervous," she said about her recent return to "The Young and the Restless," where she currently portrays Heather Stevens, a hard ass attorney. "It is nice to have a little time for myself and to do a job that makes me feel capable and to do work that I am proud of. Also to see other grown ups and talk about grown up things and get my hair done and things like that. Then when I go home to Jack, I feel all filled up and I have so much to give to him."
She also previewed upon her return Heather would be back at the District Attorney's office involved in the prosecution of a very high level case involving very important people in Genoa City. She'll also finds herself battling feelings for someone from her past and having to make a decision on how good of an idea it would be to go down that road again.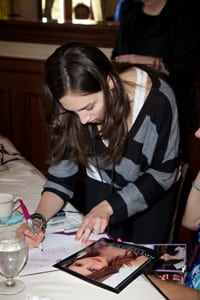 As you know, Heather was not Eden's first role on daytime. It has been over ten years since Eden was cast as Bianca on "All My Children", the on screen daughter of Susan Lucci. It was no small role either. Bianca would have to deal with being Erica Kane's daughter and coming out in the spotlight and facing her mothers issues. After Eden decided to move on to "Y&R," "All My Children" recast the role of Bianca. Christina Bennett Lind would have some mighty big shoes to fill as Eden's popularity was enormous as she brilliantly portrayed Bianca for the better part of ten years, which involved many groundbreaking storylines.
Although Bianca may no longer be hers to portray, she definitely has kept up with her and has kept a connection to the character and truly admires where Lind has taken the character. "I love her portrayal and I think she is extremely, extremely talented," said Riegel of Lind's portrayel of Bianca. "I'm very proud of her, I feel like the character is hers now and she's doing amazing work. I actually saw the episode where Bianca and Marissa finally make love and I thought it was so beautiful. It actually brought me to tears. I just felt so proud and happy for Bianca, I think they are doing a great job."
With "All My Children's" broadcast television run coming to an end soon, Eden did mention she was sad she could not be there to help celebrate the end. "I regret that I could not be part of this big farewell and a lot of my old friends have come back to the show again in the final period of time. I of course would love to be a part of it, but at the same time I'm watching it as a fan and enjoying it in that capacity. It is bittersweet."
"I am excited that the shows will continue and I think it would be the best for everyone because the fans keep wanting to see more and I think the shows are great and shouldn't die because there is so much life left in them," she said of "All My Children" and "One Life to Live" moving on to the internet after their runs on broadcast television comes to an end. "There is so much competition on TV now and as long as the shows can continue in any capacity, it is good for everyone. The actors will have work and the fans will get the stories that they love."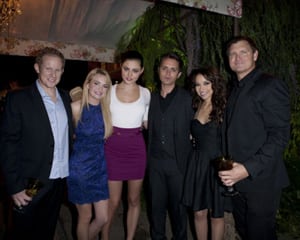 Eden shared some more exciting news about husband Andrew Miller when she talked about his new series "The Secret Circle," where he is the executive producer, which joins the The CW lineup this fall. Miller is pictured far left, with the "Secret" cast. "I really hope everybody watches it, it's a great show," she said of the series. The premiere date is September 15 and it will air at 9:00pm. So, be sure to tune in to help support Eden's husband out!
For more information about Eden's fan club, Absolute Eden, be sure to check out the website http://www.AbsoluteEden.com. You can also follow the fan club on twitter as well at, @AbsoluteEden.
Check out Mr. Montalto's new website aptly named StupidLittleBlog.com.