The Young and the Restless

ALL THINGS RELATED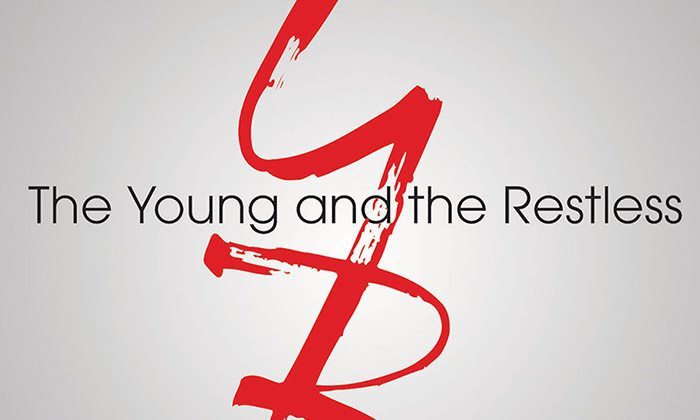 Sunday, July 5, 2009 9:00 PM EDT
Sunday, July 5, 2009 10:00 PM ET | By Errol Lewis (SoapOperaNetwork.com) -- After weeks of speculation and reports of backstage drama, this is the week to watch CBS' "The Young and the Restless" as fans of Adam Newman (Michael Muhney) and Rafe Torres (Yani Gellman) get their first look at the two getting intimate. How far will they go? Tune in to find out! {igallery 17} Discussion: Rafe and Adam Get Intimate on 'Y&R' The Young and the RestlessY&RMichael MuhneyYani GellmanAdam NewmanRafe TorresSpoilersSoap Opera
Tuesday, May 26, 2009 8:00 PM EDT
Nearly one week after reportedly walking off the set of CBS' "The Young and the Restless" over a dispute with show producers over the direction of his character, actor Chris Engen finally speaks out and issues an official statement on the matter via his MySpace page.
Friday, May 22, 2009 8:34 PM EDT
Friday, May 22, 2009 10:11 PM ET | By Errol Lewis (SoapOperaNetwork.com) -- Michael Muhney has joined the cast of CBS' "The Young and the Restless" as the new Adam Wilson, taking over the role from the vacating Chris Engen, beginning Thursday, June 25. The actor posted on his website about his first day on set, and Soap Opera Network has your first look at Muhney on the set of "Y&R." "My first day on the set was crazy and fun and quite a wild ride. I had to hit the ground running at full speed. I think I need...
Tuesday, April 14, 2009 6:54 PM EDT
Bryton Eric McClure was born August 17, 1986 to an African American father and a European American mother. He currently portrays the role of Devon Hamilton on the CBS drama series "The Young and the Restless." He joined the cast in 2004. Now known professionally as just Bryton, the actor is said to have been dropped to  recurring status by the CBS drama series. According to sources of TV Guide Canada's Nelson Branco, "Bryton will be asked to go recurring à la Tracey Bregman. He just hasn't been told yet." It should be noted that Tracey Bregman, who portrays Lauren Fenmore on the soap, is...
Thursday, April 2, 2009 3:03 AM EDT
After 72 years on air between radio and television, CBS's "Guiding Light" will cease broadcasting on the CBS Television Network due to low ratings. Love may save the world, but apparently it wasn't enough to save television's longest running daytime drama. Even with having its name published in the Guinness World Record Book and winning three Daytime Emmy's for Best Drama Series (the most recent being in 2007), "GL" found itself unable to withstand the mass exodus of viewers from the traditional daytime soap format in recent years.
Thursday, August 21, 2008 6:42 AM EDT
Gary Tomlin officially takes over "Days of our Lives" from Ed Scott.
Wednesday, February 13, 2008 10:52 PM EDT
"The Young and the Restless" Swings the Axe!
Wednesday, February 13, 2008 2:06 PM EDT
EXCLUSIVE: Soap Opera Network has learned the names of soap opera writers who declared "Financial Core" status to keep on working during the strike. By going "Fi-Core," these writers can never be members of the WGA again but they continue to pay reduced union dues and the Guild is obligated to continue providing services such health insurance, pension and residuals. Though they can still work on Guild projects, Guild members will not be keen to hire them.
Sunday, December 31, 2006 11:27 PM EDT
SOAPnet, the new way to watch soaps, is changing some elements of its lineup beginning in 2007.
Sunday, December 24, 2006 10:22 PM EDT
ABC, CBS, and NBC are not in the the mood to show you the fantasy of daytime drama on Christmas day. The networks have decided to ignore it's female demographic, and go after the men and children in the house courtesy of Christmas specials and sports, sports and more sports.