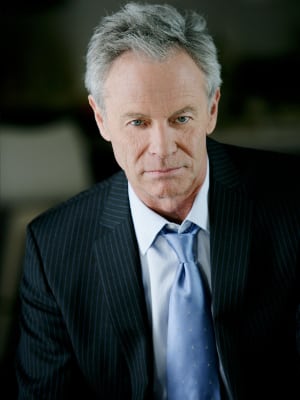 With CBS' "The Young and the Restless" getting a new head writer, despite the network not yet officially commenting on any pending changes at the soap, actor Tristan Rogers (Colin Atkinson) is the first to embrace Charles 'Chuck' Pratt, Jr. to the show.
READ ALSO: Chuck Pratt Named Head Writer of 'The Young and the Restless;' Receives Executive Producer Credit Too!
Via a short and simple tweet, Rogers said, "I want to welcome Chuck Pratt Jr to the Y&R family." The tweet was published yesterday afternoon and later favorited by the CBS Daytime handle.