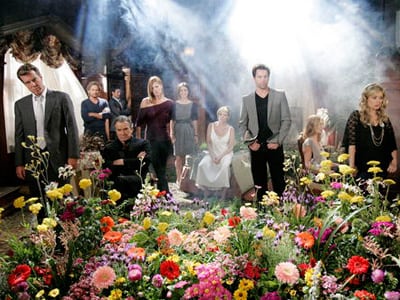 Once the news hit that "The Young and the Restless'" Michael Muhney had been let go from the CBS soap, rumors began circling that his co-star, Eric Braeden (Victor Newman), not only could have had a hand in Muhney's fate, but also that he influenced Maura West's (Ava Jerome, "General Hospital;" ex-Diane Jenkins, "Y&R") exit from the soap, as well! Upon hearing the news, both Braeden and West took to Twitter to set the rumors straight.
"Implying I had [something] to do with MWest's departure is libelous!" tweeted the Newman patriarch's portrayer. "Of course I am [upset]. Wouldn't you be if some slimeballs make statements that reflect not an iota of reality?"
"Absolutely not!" West wrote about Braeden having something to do with her leaving "Y&R." "Not in any way, shape or form. Have no idea why my name is involved in any of it."
Hoping to put an end to the drama once and for all, Braeden followed up his initial tweets on the matter with the statement that the "tumultuous week" is now behind us.
Here's hoping!