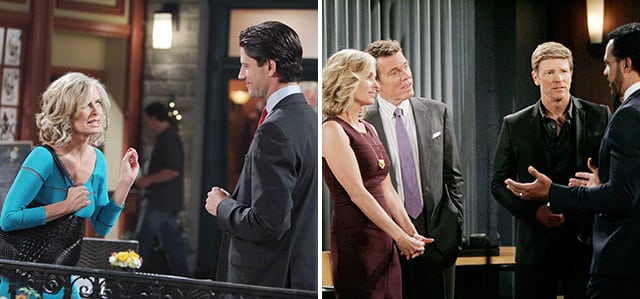 Daytime diva Eileen Davidson has the unique opportunity to be starring on both NBC's "Days of our Lives" and CBS' "The Young and the Restless" at the same time. And with the popular actress showing up in today's "Y&R" promo in addition to appearing in current episodes of "DAYS," Soap Opera Network is asking which soap opera world you prefer to watch her on!
Davidson has been stirring up quite a bit of trouble in "DAYS'" Salem as the scandalous Kristen DiMera, but she'll soon be pulling double duty in the coming weeks: As her other NBC alter ego, Susan Banks — the mother of EJ (James Scott)!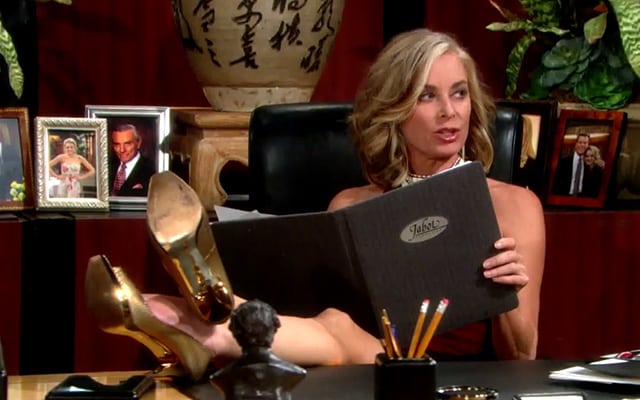 But double duty is actually becoming triple duty, because a recent "Y&R" promo shows Davidson returning as the ever-popular Ashley Abbott, who exclaims to a few stunned Genoa City residents in the clip that she promised she'd be back!
The Emmy-winning actress wows on both daytime shows, but we'd like to know: Is she more enjoyable to watch as a particular character or on a particular show? Let us know via our poll below, or voice your opinions in our comment section!