The Young and the Restless

ALL THINGS RELATED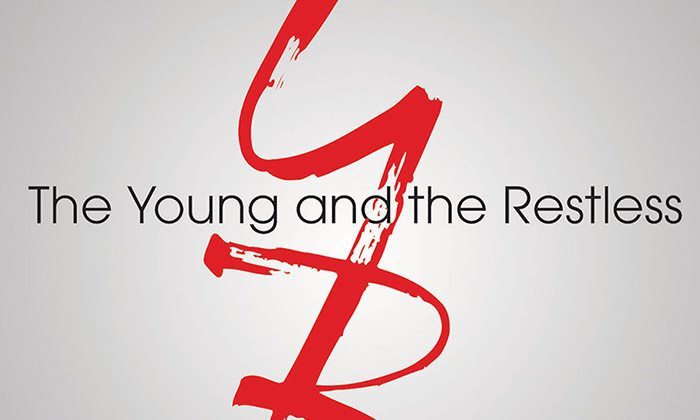 Thursday, December 12, 2013 3:12 PM EDT
CBS' "The Young and the Restless" has officially clocked 25 consecutive years as daytime's #1 drama series. The soap is pacing for its largest audience to begin a season since the 2011-2012 television season with 5.1 million viewers tuning in on average to the trials and tribulations of Genoa City's elite. "I am so proud of the talented cast and crew, past and present, for making 'The Young and the Restless' #1 for 25 years," said Angelica McDaniel, Senior Vice President, CBS Daytime. "A special thank you to our loyal and passionate fans for helping us reach this incredible milestone."
Wednesday, December 11, 2013 3:30 PM EDT
If a dose of "The Young and the Restless'" Victoria Rowell (ex-Drucilla Winters) is just what you've been craving this holiday season, then get ready for your wish to come true! The former daytime star will be appearing in an upcoming original UP film titled "Marry Me for Christmas."
Wednesday, December 11, 2013 2:02 PM EDT
Having wrapped up her stints as "The Bold and the Beautiful" and "The Young and the Restless'" Amber Moore, actress Adrienne Frantz is setting off in a new direction with her latest role: A guest spot on FX's western series, "Justified!"
Wednesday, December 11, 2013 1:31 PM EDT
If you or a loved one has always wanted to tour the sets at CBS' "The Young and the Restless," you're in luck: Hollywood for Habitat for Humanity just launched its latest VIP experience auction on CharityBuzz.com, and it's a fun-filled day on set at the popular soap opera!
Tuesday, December 10, 2013 1:40 PM EDT
"The Young and the Restless'" Nikki (Melody Thomas Scott) is in for a surprise come 2014 in the form of a very unexpected blast from her past: Ian Ward, the former cult leader she knew back in the 80s, is headed to Genoa City!
Tuesday, December 10, 2013 2:12 AM EDT
Ratings Report for the Week of November 25-29, 2013
Monday, December 9, 2013 4:44 PM EDT
See "General Hospital's" Rick Springfield (Dr. Noah Drake) as you've never seen him perform. From personal stories to stories from concert fields, the documentary film, "An Affair of the Heart," follows the life of the multi-talented actor/musician from the perspective of his fans who share details on when they first discovered him and what makes him such an icon in their lives. The film was recently released on DVD/blu-ray and hails from an idea by producer Melanie Lentz-Janney, who has been a loyal fan of Rick's for thirty years. "The Young and the Restless'" Doug Davidson along with "GH's'" Jacklyn Zeman, Kimberly McCullough, Jason Thompson and Brandon Barash also appear in the film.
Saturday, December 7, 2013 3:42 AM EDT
One week ago today actor Paul Walker (ex-Brandon Collins, "The Young and the Restless") died in a fiery car accident that also took the life of his friend Roger Rodas, CEO of Always Evolving, who was driving the red 2005 Porsche Carrera GT at the time when it crashed into a tree and exploded. According to the Los Angeles County Coroner's Office, Walker died from "the combined effects of traumatic and thermal injuries," while Rodas died as a result of "multiple traumatic injuries." In memory of Walker, producers behind "The Fast and the Furious" film franchise, which he was best known for, published a tribute video (seen below) of the actor on its official YouTube page. The video has currently amassed 16.7 million views worldwide.
Saturday, December 7, 2013 12:28 AM EDT
As previously reported, Tristan Rogers will soon be departing ABC's "General Hospital" after his most recent stint as Robert Scorpio comes to an end. With his pending return to CBS' "The Young and the Restless" in the new year, Rogers recently announced on Twitter his final film date at "GH" and his first film date back at "Y&R."
Friday, December 6, 2013 6:59 PM EDT
With an estimated value of $5,500, a lucky individual and their partner could win a dinner date with "General Hospital's" William deVry (Julian Jerome) and former "Port Charles" and "The Young and the Restless" actress, Rebecca Staab. Now through Thursday, December 12, the married couple is auctioning off a meal that includes Sea Save founder, Georgienne Bradley, which will take place at the elegant Geoffrey's Malibu, "a unique place, rich in its own history, it embodies the natural beauty from which it sprang, while offering an invitation to everyone who cares to celebrate life." The highest bidder will be provided with insight into the entertainment industry, according the description on the CharityBuzz website as listed by the two soapers.
Friday, December 6, 2013 5:37 PM EDT
With nearly 24 minutes in total airtime between them, LANYentertainment released the first two installments of "The Bay: The Series" chapter 11 on the official "Bay" website yesterday. Fans of the series will not only get caught up in the happenings in Bay City, but they'll also get their fill of drama, sex, drugs, romance, deception, murder, and much more.
Friday, December 6, 2013 3:39 PM EDT
With its combination of soaps, game shows and a talk show, the CBS Daytime lineup consisting of "The Young and the Restless," "The Bold and the Beautiful," "Let's Make a Deal," "The Price is Right" and "The Talk" posted growth during the November 2013 sweeps period, according to Nielsen Live Plus Sam Day ratings data.
Friday, December 6, 2013 12:25 PM EDT
It's been exactly one year since Argentinian actor Ignacio Serricchio first aired as "The Young and the Restless'" Alejandro "Alex" Chavez, and there are a few things fans of the show have learned about the actor in that year: He's incredibly talented, he's incredibly sexy, and he's incredibly kind. But when Soap Opera Network recently caught up with him at one of his stand-up comedy performances (yes, he does stand-up comedy), we learned that he's much more talented, sexy and kind than anyone even imagines. And we've got the quotes to prove it!