ALL ARTICLES ABOUT

General Hospital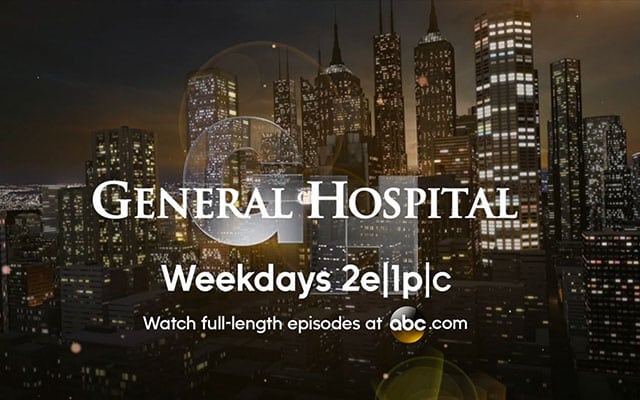 Recaps
on Thursday, August 11, 2011 @ 12:30 AM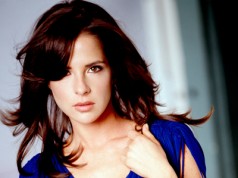 "General Hospital" Episode Recap - Wednesday, August 10, 2011.
Recaps
on Thursday, August 11, 2011 @ 12:00 AM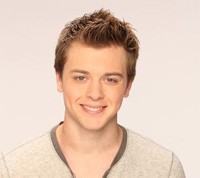 "General Hospital" Episode Recap - Tuesday, August 9, 2011.
News
on Tuesday, August 9, 2011 @ 10:28 PM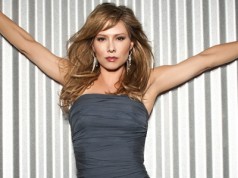 Best known for her portrayal of Carly Corinthos and later Claudia Zacchara on ABC's "General Hospital," Sarah Brown is returning to daytime for another go after being dropped to recurring status earlier this year by CBS' "The Bold and the Beautiful," where she portrayed Agnes 'Aggie' Jones. The three-time Emmy Award winning actress has signed with NBC's "Days of our Lives" to play the contract role of Madison James beginning Tuesday, October 4.
Industry
on Tuesday, August 9, 2011 @ 4:16 PM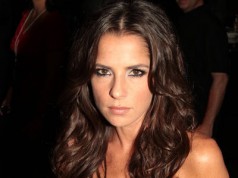 Because we were working overtime trying to get the re-designed website up while also transferring servers, we didn't get a chance to report on this. For those who may have missed out on it all, E! is debuting a new reality series that actually covers the behind the scenes lives of some of your favorite soap stars for a change and not those "Real Housewives" we've gotten bored with from network sibling Bravo.
News
on Tuesday, August 9, 2011 @ 2:09 PM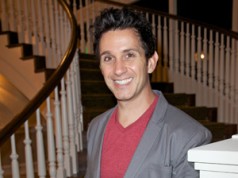 After 10 years, Los Angeles' critically acclaimed 68 Cent Crew Theatre Company is going bicoastal and coming to New York City! With over 60 productions and festivals to date in Los Angeles, including the ONLY production of the "13 by Shanley" Festival, Artistic Director Ronnie Marmo (GENERAL HOSPITAL, WEST OF BROOKLYN) feels it is time to return to his New York City roots and officially open a chapter of the 68 Cent Crew on the East Coast.
Recaps
on Monday, August 8, 2011 @ 6:00 PM
(SoapOperaNetwork.com) -- "General Hospital" Episode Recap - Monday, August 8, 2011.IT HAPPENED TODAY...Robin's regime as Chief of Staff continues to wreak havoc for Patrick, Matt and Steve. Later, Patrick and Robin get romantic but are interrupted when Patrick is called back to the hospital for an emergency.Elizabeth wakes up from the car accident and discovers Siobhan unconscious. She finds Jason unresponsive in the other car and Carly injured. Meanwhile Sam starts to get excited about her wedding date! Sam gets a call from Monica.Shawn and Jax, with Josslyn in his arms, face off, but Shawn suffers a PTSD attack.Jackal,...
News
on Sunday, August 7, 2011 @ 9:04 PM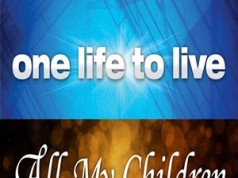 For the past two and a half weeks, I found myself in unfamiliar territory when it came to running the website as I was based out of Los Angeles. Normally, I run things here in New York. What I found unfamiliar, however, was finding out the true stories behind what many soap fans can't seem to get enough of - the Disney/ABC and Prospect Park connection as it relates to "All My Children" and "One Life to Live" and even "General Hospital." So what did I learn that I can share with you? Plenty!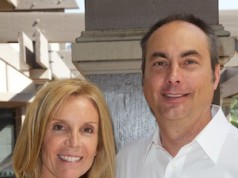 What started out as a typical week that began on July 25 ended up being one of the worst in Soap Opera Network history, but you wouldn't have known it from a behind the scenes perspective.
Previews
on Friday, August 5, 2011 @ 8:00 AM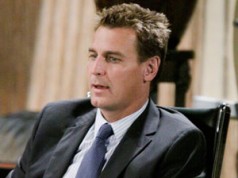 A look at what's happening on "General Hospital" during the week of August 8, 2011.
Ratings
on Thursday, August 4, 2011 @ 3:30 PM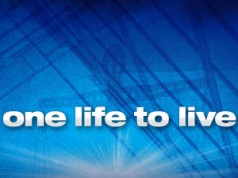 Ratings Report for the Week of July 25-29, 2011
News
on Wednesday, August 3, 2011 @ 7:30 PM
Beginning on Monday, September 12 look for John O'Hurley to debut in the role of film producer Kit Sterling on "All My Children." Mr. Sterling will approach Pine Valley's leading lady Erica Kane (Susan Lucci) in an effort to convince her to turn her new book, "Erica Kane: Uncensored," into a big-screen production. O'Hurley is best known for the recurring role of Elaine's (Julia Louis-Dreyfus) boss John Peterman on the former NBC mega-hit series "Seinfeld" and his stint on the first season of ABC's hit reality series "Dancing with the Stars." He also hosted the popular syndicated game show "Family Fued."
Recaps
on Friday, July 29, 2011 @ 6:00 PM
(SoapOperaNetwork.com) -- "General Hospital" Episode Recap - Friday, July 29, 2011. IT HAPPENED TODAY... Elizabeth checks suspicious activity at the hospital, only to be called out on overzealousness. Siobhan witnesses a close moment between Elizabeth and Lucky, and gets hit by a sudden headache and another medical ailment. Meanwhile, Anthony sets drugs in Lucky's path. Carly is stunned when Elizabeth breaks the news that Sam and Jason are engaged. Patrick and Carly run into each other as Emma eats breakfast. But tension rises when Robin arrives, and it might be a food fight between the women. Sonny looks like hell, mourning the ruin of...
Recaps
on Thursday, July 28, 2011 @ 6:00 PM
(SoapOperaNetwork.com) -- "General Hospital" Episode Recap - Thursday, July 28, 2011. IT HAPPENED TODAY... Anthony drops in on Tracy Quartermaine – and see they may have something in common. Lulu finally decides to go home – without her father – but someone is following her. Jason and Sam get romantic. Later, Alexis arrives hyperventilating – the soon-to-be "mother-in-law." Maxie and Spinelli get stuck in the sewer as she looks for Sam's engagement ring. Even the familiar tight quarters do not jog Spinelli's memory of his identity. Shawn checks in on Carly and Josslyn with the intention to say goodbye. Meanwhile, Jax has not forgotten about...