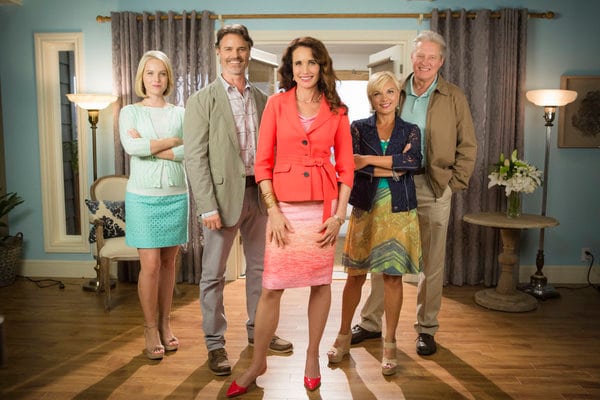 Hallmark Channel's first-ever original scripted primetime series has proven that it's got what it takes to survive the brutal competition of the entertainment world: The network has officially decided to renew the show for a third season!
As fans recall, the second season of the drama came to a nail-biting conclusion in an arc that involved "General Hospital's" William deVry (Julian Jerome), and fortunately, that won't be the end of the excitement the series is known for.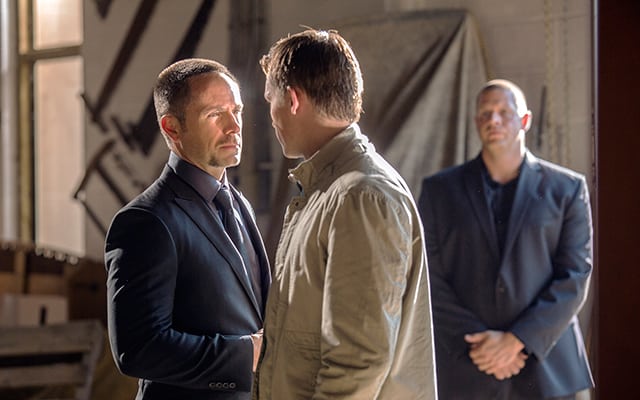 "'Debbie Macomber's Cedar Cove' has captivated millions of viewers week after week with emotional, riveting and poignant stories of romance, family and friendships in an idyllic seaside town," said Michelle Vicary, Executive Vice President, Programming, Crown Media Family Networks of the show, which stars Andie MacDowell, Barbara Nivens (ex-Liz Coleman, Reynolds, "One Life to Live;" ex-Branda Dickerson, "The Bold and the Beautiful") and Dylan Neal (ex-Dylan Shaw, "B&B"). "It is not surprising that 'Cedar Cove' is touching so many viewers, and we owe that success to our star Andie MacDowell and this phenomenal cast, as well as Debbie Macomber, and one of the best show runners in the business, Sue Tenney. 'Cedar Cove' launched a new era on Hallmark Channel as our first primetime original scripted show, and we're looking forward to its continued success."
This season of 'Cedar Cove,' which takes viewers even further into the majestic and inimitable world of the small but picturesque town that is home to romance, relationships and drama, is being executive produced by Ron French and Stephen Harmaty in association with Dan Wigutow, the Emmy and Golden Globe nominated producer of multiple mini-series and TV movies, for whom this is his first television series.
Says MacDowell of the series and its renewal: "I am so in love with the rich wholesomeness of 'Cedar Cove.' The well-rounded storytelling delivers my character with a sensible balance of tenacity and serenity. I am so very grateful to Hallmark Channel for a third season and cannot wait to rejoin the cast and crew to continue making the kind of television which we can all be proud of."
"Cedar Cove" airs on Hallmark Channel on Saturdays at 8PM.