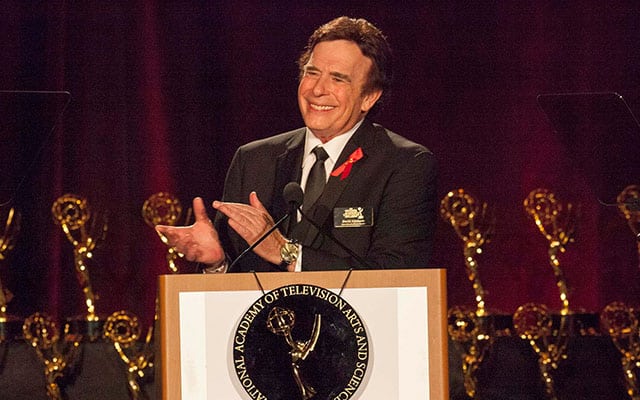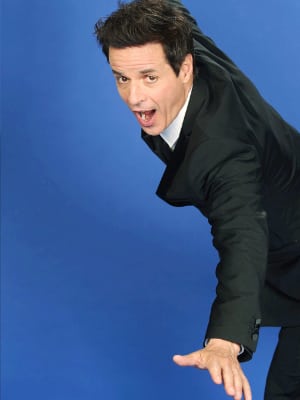 While the date for the 42nd Annual Daytime Emmy Awards wasn't necessarily a secret, it was still somewhat surprising when it was revealed that next year's Daytime Creative Arts Emmy Awards would be taking place on Friday, April 24 and the big show would be taking place on Sunday, April 26 – the earliest either ceremony will have taken place since at least 2006. In an interview with David Michaels, Senior Executive Director and Co-Executive Producer for the Daytime Emmy Awards & Events, who notes to Soap Opera Network that we can likely thank "The Young and the Restless'" Christian Le Blanc (Michael Baldwin) for revealing the dates online, the executive addresses the red carpet debacle that rocked the industry earlier this year, while also providing insight into what we can look forward to seeing from both the creative side and the broadcast side for next year's telecast, and a greater understanding of how four new categories will change the future of the awards ceremony.
First things first: How did the new Emmy schedule leak? "We had basically sent out the rules and the calendar to all the potential people who would enter, so it wasn't a secret, I just didn't think it was big enough for a press release, but it really was," Michaels admits. "Actually, this was not a press release, it was a Christian Le Blanc release," he adds with a laugh. "He started tweeting and the whole world went crazy and then everybody from the press is calling me saying, 'Why didn't you send us a press release?' and I said 'because there wasn't a press release…' You know what, Christian basically made it go public, but no problem because it wasn't a secret. He's our best friend, he'll do anything for us."
In total, four new categories are being introduced for the upcoming Emmys, including Outstanding Guest Performer (this category is being brought back and is not limited to celebrity), Outstanding Performer in a Special Class Drama Series, Outstanding Talk Show Host – Entertainment, and Outstanding Talk Show Host – Informative. As a result of the new talk categories, the Outstanding Talk Show Host Emmy was won for the final time in a tie by Dr. Mehmet Oz for "The Dr. Oz Show" and Katie Couric for "Katie" during the 41st Annual Daytime Emmy Awards telecast back in June. "The talk shows are split into informative and entertainment talk shows, but there was only one category for the talk show hosts, and now we're separating those out so that they travel with the category that their show is in. I think this just makes it a much cleaner and fairer competition," explains Michaels, who shared that the new categories were discussed and agreed upon last summer during a meeting in Los Angeles with LA based members of the Television Academy (ATAS) Awards Committee.
Nina Prommer

"I oversee the entire competition. I work with Brent [Stanton, Executive Director, Daytime Emmys] and Luke [Smith, Director, Daytime Emmys; Awards Distribution Director] and we literally vet every single entry. We watch a lot of TV over these months, and so I'm responsible for keeping it fair, for seeing that the rules are followed, that we're actually implementing the rules and then when it comes to actually doing the shows, our NATAS [National Academy of Television Arts & Sciences] staff completely produce the creative arts on our own. I'm kind of the liaison to the network [for the broadcast]"

– David Michaels on his role as Senior Executive Director for the Daytime Emmy Awards
Actor John Wesley Shipp was the first and last actor to receive the Outstanding Guest Performer in a Daytime Drama Series Emmy Award all the way back in 1987 for his portrayal of Martin Ellis on "Santa Barbara" during the 1986 eligibility year. The category previously went by the title of Outstanding Cameo Appearance in a Daytime Drama Series, which went to Hugh McPhillips (Hugh Pearson, "Days of our Lives") in 1980 for the 1979 eligibility period. With the category marking its return in 2015 for the 2014 eligibility period, Michaels says, "I was always worried there wouldn't be enough entrants, but there really are, because we've made it very clear, this category is not a guest star, it's a guest actor." He further explains, "You don't have to be a name person to enter this category, but you do have to have made a limited number of appearances in a substantial role, so you can't just be drinking coffee at Crimson Lights [eatery on 'Y&R']. I think this opens it up to a lot of actors who really don't belong in supporting…. I just feel like it's more inclusive.
"This last meeting we had, a couple of casting directors came, as well as some actors and producers, and everyone wants it to be for a role that originated in the qualifying year. It's not for a reprisal of a role or a carryover role. A good example would be Meredith Baxter [Maureen Russell, 'Y&R']. It would rule out someone who is reprising something from the past or something like that. Everybody was really strong on that and it makes sense to me."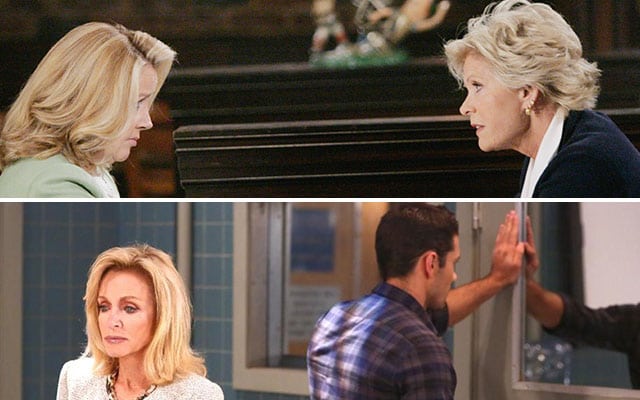 It's understood that the category would also suit the likes of Donna Mills (Madeline Reeves, "General Hospital") and Ray Wise (Ian Ward, "Y&R"). "I think Donna Mills would absolutely qualify for this," notes Michaels.
KEY DATES

Pre-nomination clips have to be turned in by Friday, November 28
Final nominees will be announced on Tuesday, March 26
Creative Arts Emmy Awards takes place on Friday, April 24
Daytime Emmy Broadcast takes place on Sunday, April 26
While the Primetime Emmy Awards have their own Guest Performer equivalent category, which is separated by actor and actress, don't look for the same to happen for daytime. "We just made it one award," Michaels assures, which leaves one to wonder if the same could be said for Performer in a Special Class Drama Series category, which covers a plethora of web series such as "The Bay" or "Youthful Daze," just to name a few. Per the executive, "My prediction is that's going to be a huge category… if it comes in too huge, we'll do a split panel. Maybe we'll separate the men and the women and then come together with the best for the blue ribbon round, kind of like what the pre-noms do."
Speaking of pre-noms, there's minor changes being made to the process in which individuals will be able to submit their name for possible consideration when it comes to their submission videos. "It's still four minutes, that's the same, but rather than saying that you can't edit a scene, you can't do this, you can't do that, we're going to let you do anything you want…any number of clips you want, as long as they don't run longer than four minutes and they must only come from two episodes, but that doesn't mean you can't do one great four minute clip from one episode. You have the ability to do multiple clips, but the material must come from only two episodes within the qualifying year," says Michaels, who reaffirms that the blue ribbon panel process will remain the same. "It's all your appearances in any one episode."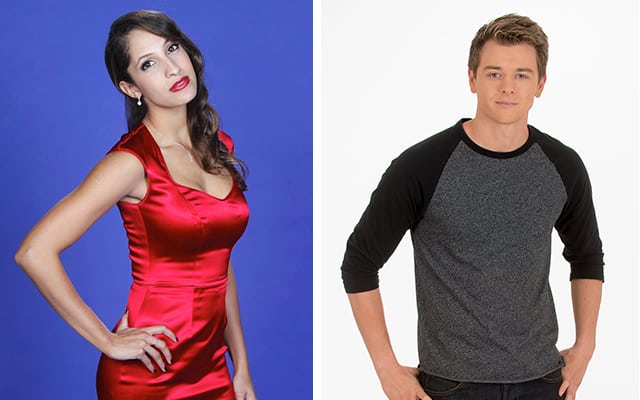 With the Prospect Park soaps no longer in production and their talent ineligible, the younger actor and actress categories might skip the pre-nomination process as it did two years ago. "With there only being the four network soaps now, I don't think we're going to have enough younger actors and actresses to do the pre-noms, so if that comes to be, as I think it will, then the same as we did two years ago, any younger actor or actress that enters will automatically advance to the blue ribbon round.
We're going to have plenty of people in the four other acting categories, because as you know, people have aged out of the younger category. Christel Khalil [Lily Winters, 'Y&R'] and Chad Duell [Michael Corinthos, 'GH'] have aged out… we lost the Prospect Park actors and there were a number of those. It's fine. It's all good. When the pre-nom period starts, there probably won't be a pre-nom for younger."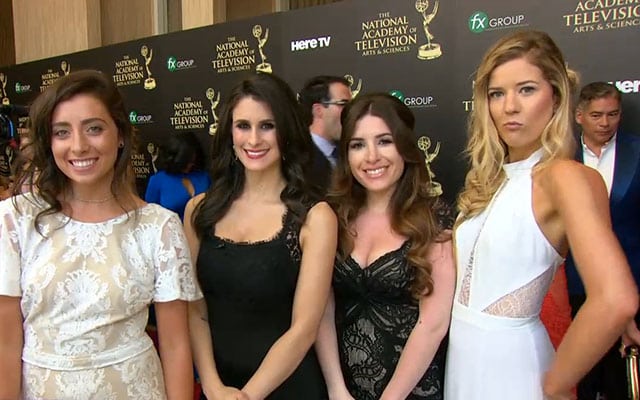 NATAS went through a PR disaster when the red carpet presentation of the 41st Annual telecast was hosted by social media personalities who made bold references to race and sex while interviewing daytime's biggest and brightest as horrified viewers watched online and on the go with their mobile devices – the awards show was broadcast on the internet for the first, and hopefully last time. Things weren't helped when viewers also bore witness to alleged signs of drunkenness by presenters and the like as the prestigious awards were being handed out. Michaels is the first member of NATAS to publicly acknowledge the debacle as he tells us, "I can't speak for those who were drunk, but I can speak to the fact that nobody at NATAS condones what happened on the red carpet, and nothing like that will ever happen again." Michaels also revealed that there will be a red carpet presentation again next year. "There's going to be a very exciting red carpet, and when we tell you the venue you'll understand even more why, but the red carpet is a very important part of the show, so I can tell you that whoever is going to be working the red carpet would be appropriate talent working the red carpet."
Although he can't comment on which venue will house the Emmys, Michaels does share that it'll take place in the Los Angeles area. "We're going to have very exciting announcements about locations for both the broadcast and for Creative Arts. Hopefully that announcement will come with the announcement of a broadcast partner, so that's why we're kind of holding off on that at the moment," says Michaels before being asked if there is a specific timeframe in mind for said announcements. "In my perfect world, that could be this month, but I always hate to predict that because you know what happens, but we're definitely talking to more than one place and there's definite interest." Asked if those plans might include long rumored cable network POP [formerly TVGN], "I can't really say, but that would make sense," he comments with a laugh.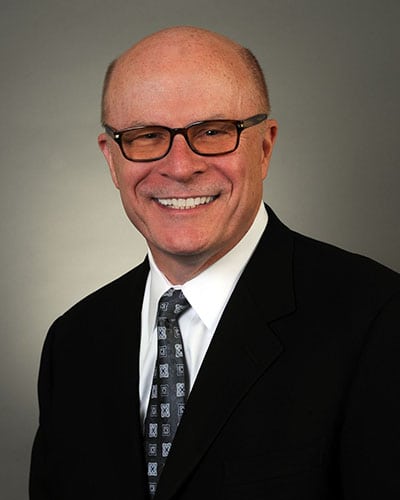 With a network yet to be announced as a broadcast partner, scheduling the ceremony to take place earlier than usual may turn out to be the boost the Daytime Emmys needs in order for it to succeed in returning to traditional television screens. "We have a new chairman [Chuck Dages], and his thinking for moving it is, number one it's attractive to a network, because we're leading into sweeps, and number two, we're doing it at that point in time [because] the talk shows haven't wrapped yet, there's more potential for everybody participating for us getting the talent. When we were doing it in May or June people are off on vacation [or] on hiatus, so we think all the way around it just makes more sense." What about the Creative Arts Emmy Awards you might be wondering? "We are definitely in discussions about live streaming it this year. Nothing is decided, so you can't say that it's a done deal, but we're definitely discussing it… I'm a proponent of us live streaming it."
As for how involved Dages has been since taking over as Chairman in August, Michaels says, "He's been vitally involved. He's been working very closely with the staff, he's got amazing ties to the whole showbiz world. He's a retired Warner Bros. executive. He's an amazing businessman, he's a philanthropist. He's got relationships that we haven't had access to before. I would challenge you to find anyone on the staff that would say anything negative about him. He's terrific." With Dages helping lead the charge right along with Michaels, "We are definitely on an upswing here. We going into a whole new phase and it's all very exciting."