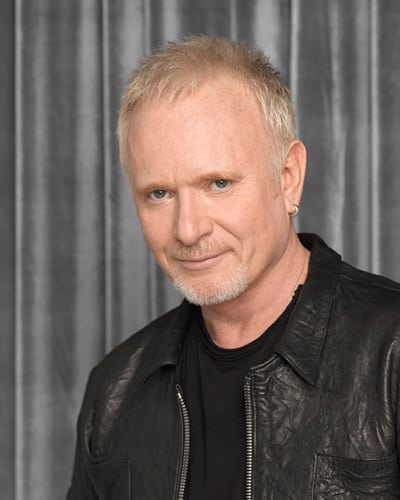 Of all the things that have been said on the set of "General Hospital," the recent "Tony's Back!" takes the cake. And it's a phrase that's not only being said everywhere within the soap world, it's what was written on the shirts of the "GH" cast and crew members who gathered to surprise Anthony Geary (Luke Spencer) as he finally returned to the soap after a long hiatus and recovery from back surgery!
The sudser's executive producer, Frank Valentini, took to Twitter today to share a special video moment in which Geary's "GH" family welcomed him back to the set with not only a deafening round of applause, but also the fun "Tony's Back!" t-shirts worn by all, including Kelly Monaco (Sam), William deVry (Julian), Vinessa Antoine (Jordan), Emme Rylan (Lulu) and Haley Pullos (Molly).
Welcome back Tony surprise from Frank Valentini on Vimeo.