All My Children

ALL THINGS RELATED
Daytime soap opera airing on Weekdays on ABC. Weeknights on SOAPnet.
Thursday, October 9, 2014 3:16 PM EDT
Former "All My Children" star
Cameron Mathison
(ex-Ryan Lavery) has kept himself very busy as a correspondent for "Extra" and designing a line of children's clothing with wife,
Vanessa
, but that hasn't kept the Canadian away from acting. In fact, he'll be appearing in the Hallmark Movies & Mysteries film, "Along Came a Nanny," which premieres this weekend!
Wednesday, October 8, 2014 7:00 PM EDT
Are you a soap opera fan? Tickets are now available for a VIP Soap Party and Advanced Screening of Weight to be held on October 8, 2014 at 7:00 pm at Galway Pub, 7 East 36th Street (between 5th and Madison) in New York City. Weight is a new comedy series created and executive produced by Writers Guild Award Nominee Daryn Strauss and starring two-time Emmy Winner Martha Byrne.As of press date, the list of celebrities attending the VIP Soap Party includes Martha Byrne (As The World Turns, NBC's Crisis, Gotham the Series). Colleen Zenk (As The World Turns, Tainted Dreams, Woman on the Ledge Movie), Anne Sayre (Another World, As the World Turns, Gotham the Series), Michael Park (As The World Turns, House of Cards, Gotham the Series, Broadway), Terri Conn (As The World Turns, One Life to Live, Breaker High), Elizabeth Hubbard ( As The World Turns),...
Wednesday, October 8, 2014 2:19 PM EDT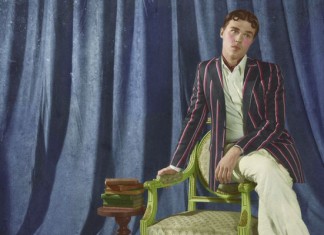 It's been rumored to be the most exciting, dark and thrilling season of "American Horror Story" yet, and "Freak Show" is making its grand debut tonight!
Tuesday, October 7, 2014 10:47 PM EDT
With soap stars
Eileen Davidson
(Ashley Abbott, "The Young and the Restless"; Kristen DiMera, "Days of our Lives") and
Lisa Rinna
(ex-Billie Reed, "DAYS"; ex-Taylor McBride, "Melrose Place") currently filming the fifth season of Bravo's "The Real Housewives of Beverly Hills," it was only a matter of time before a network greenlit a new reality series/docu-series comprised solely of the divas of daytime and primetime soap operas.
Thursday, October 2, 2014 4:24 PM EDT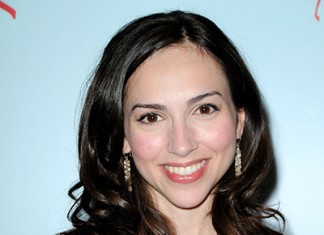 Former soap star
Eden Riegel
(ex-Heather Stevens, "The Young and the Restless;" ex-Bianca Montgomery, "All My Children") may have bowed out from the daytime world for the time being, but she's still hard at work in front of the camera, this time on CBS' primetime hit, "Criminal Minds." And
Soap Opera Network
is bringing you the first sneak peek at the actress' stint on the show, which also stars "Y&R's"
Shemar Moore
(ex-Malcolm Winters)!
Wednesday, October 1, 2014 1:39 PM EDT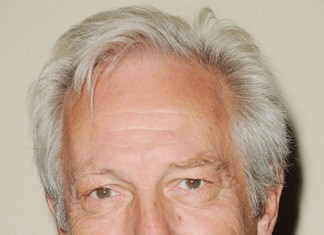 Former "General Hospital" star
Hugo Napier
— who played Lord Larry Ashton in the late 80s and early 90s — is making a Port Charles return!
Tuesday, September 30, 2014 9:10 AM EDT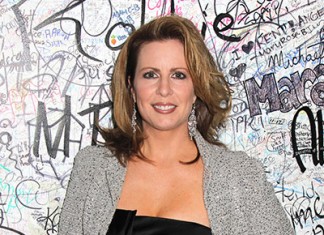 If you've ever tuned into NBC's "The Biggest Loser" and wondered what life is like for the contestants following their grueling experience, former "As The World Turns" actress
Martha Byrne
(ex-Lily Snyder) along with writer
Daryn Strauss
have come together for a new series that hopes to give you the answers you crave. In "Weight: The Series," Byrne portrays the role of Claire Carlson, a mom who loses 100 pounds on a reality show and then has to contend with the absurd and complicated reactions of her friends and family as she attempts to balance the day to day pressures of staying thin and appearing on reality TV. If the description sounds interesting to you, you might be interested in attending a VIP Soap Party and Advanced Screening of the pilot alongside several of daytime's biggest and brightest stars!
Thursday, September 25, 2014 5:10 PM EDT
"The Young and the Restless" has cemented its spot as the number one daytime drama for the past 25 years with a record of outstanding decisions, and the sudser's latest flawless move was the addition of Emmy-winning actress
Gina Tognoni
, who took over the role of Phyllis Summers (previously portrayed by
Michelle Stafford
, Nina Clay, "General Hospital") this year. The Missouri native showed off her serious acting chops as "Guiding Light's" Dinah Marler and "One Life to Live's" Kelly Cramer, and now that Phyllis is finally out of her lengthy coma and headed back to Genoa City starting this week, Tognoni will be giving soap fans yet another dose of her powerhouse skills — but this time, as the feisty GC diva "Y&R" fans have loved since she hit the scene back in 1994!
Tuesday, September 23, 2014 12:24 PM EDT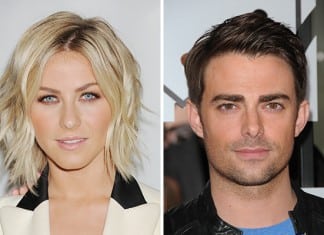 Well, it looks like the cat is out of the bag: "Dancing With the Stars" judge
Julianne Hough
accidentally let it slip that "DWTS" contestant
Jonathan Bennett
(ex-J.R. Chandler, "All My Children") is gay!
Saturday, September 20, 2014 7:00 PM EDT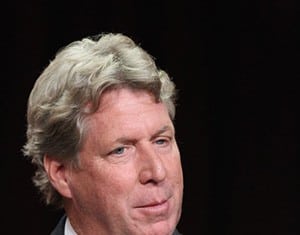 CBS' "The Young and the Restless" is getting a new head writer in the form of
Charles 'Chuck' Pratt, Jr.
, who is best known for his writing stints at "All My Children," "General Hospital" and "Santa Barbara." The news was first reported by
Highlight Hollywood
. Thanks to the power of social media, Pratt has already updated his
Twitter profile
to reflect his writing duties at "Y&R" while also indicating he will receive an executive producer credit.
Although the network and Sony Pictures Television, producers of the series, have yet to issue comment on the matter,
Daytime Confidential
is
reporting
that Pratt will lead the writing team of daytime's number one drama series beginning in November.