With "All My Children" and "One Life to Live" having successfully re-launched earlier this year via Hulu, Hulu Plus, iTunes and iTunes Canada by Prospect Park's The OnLine Network (TOLN), it was only a matter of time before "A Tribute to Pine Valley" and "Loving Llanview" no longer became necessary. Today, Celebrity Events Group announced that now is your last chance to purchase merchandise featuring the ABC incarnations of both soaps on T-shirts, mugs, champagne glasses, sweatpants, magazines, and more. "Our Warehouse is Closing!" read a message sent out to subscribers of its mailing list.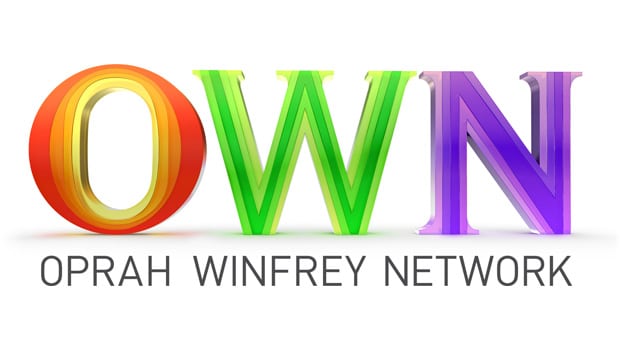 Photo Credit:
OWN: Oprah Winfrey Network
OWN announced today plans to air a mini-marathon of its summer fling consisting of "All My Children" and "One Life to Live."
As previously reported, both "AMC" and "OLTL" will join the OWN lineup airing Mondays through Thursdays. However, on Monday, July 15, both soaps will launch with a marathon of back-to-back half-hour episodes airing in different timeslots. The first three episodes of "AMC" will air from 12:00-1:30 PM ET/PT, with the third episode repeating at 1:30 PM ET/PT. From 2:00 PM-3:30 PM, "OLTL" will air its first three episodes with the third episode repeating at 3:30 PM ET/PT.
Beginning today, July 1, The OnLine Network has begun releasing episodes of both "All My Children" and "One Life to Live" Netlfix style with Mondays now known as "Soap Mondays," where each week the company will post to both Hulu and iTunes new episodes of each soap and "MORE" on Mondays. In addition, episodes will now be published by episode number instead of by weeks as had been the case since the shows launched in late April.
If you haven't tuned in to see "All My Children's" Susan Lucci (ex-Erica Kane) on her new series, "Devious Maids," then now might be the perfect time: She and her fellow castmates will be tweeting with fans during this Sunday's broadcast!
As a result of OWN picking up the cable rights to the first 40 episodes of "All My Children" and "One Life to Live," many wanted to know what that meant for "MORE," the series that gives fans just that at the end of each week, or on Mondays now that it, along with "AMC" and "OLTL" will release new episodes Netflix style beginning Monday, July 1. Soap Opera Network has the answer.
Next week on all-new episodes of "All My Children," which beginning Monday, July 1 will now be released on Mondays instead of the previously scheduled Mondays/Wednesdays, Jesse gets more than he bargained for when he comes face to face with Uri, JR tries to persuade Kyle and AJ/Miranda have a tender moment.
"All My Children's" Christina Bennett Lind (ex-Bianca Montgomery) never realized how much she could fall in love with a character until she stepped into the shoes of Erica Kane's benevolent daughter back in 2010. And though a lot has changed since those days — including the end of the sudser's run on ABC, it's move to an online network and the eventual return of Binks' previous portrayer, Eden Riegel — Lind still has a special place in her heart for the beloved character. How do we know? Well, we caught up with the actress to get her take on the new "AMC," what it's been like for her to see Riegel return to the role and to dish about the new project she can't wait for fans to hear about!
It's time to bust out your party hats, because "All My Children's" Michael E. Knight (ex-Tad Martin) is finally back in the spotlight! As TV Guide's Michael Logan reports, the 'AMC' veteran — who played Tad the Cad for nearly 30 years when the sudser was on ABC — has landed a guest-starring role on Lifetime's "Drop Dead Diva."
"For 2 years u posted, tweeted, Facebooked me..I heard you. Starting 7/15, we're having a summer fling w/ the soaps!" read Oprah Winfrey's tweet to her more than 19 million Twitter followers shortly after news of OWN picking up both "All My Children" and "One Life to Live" for a limited engagement this summer. Both soaps begin airing Monday, July 15, for a Monday through Thursday run, with "AMC" airing in its old 1:00 PM ET timeslot and now PT as well, while "OLTL" will air at 3:00 PM ET/PT.
Oprah Winfrey has come through for soap fans after all! For a special summer soap opera event, the legendary daytime star's network has acquired the rights to the first 40 episodes of The OnLine Network's "All My Children" and "One Life to Live," both of which will air for an exclusive 10-week limited engagement.