Michael Einfeld, the disgraced Hollywood talent manager who reportedly sent an inappropriate email to his now former assistant when she requested a day off earlier this year to attend the "A Day Without a Woman" walkout, has decided to shut down the Los Angeles offices of his company, ME Management.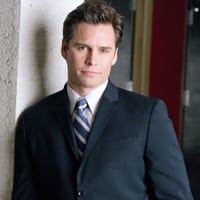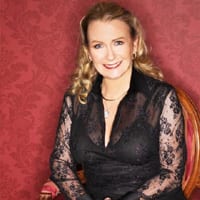 According to TheWrap, Einfeld recently informed four staffers that they were being let go. He also ended ties with the majority of his near 50 clients, which includes "The Bold and the Beautiful's" Heather Tom (Katie Logan) and Kimberlin Brown (Sheila Carter), "The Young and the Restless'" Melody Thomas Scott (Nikki Newman), actors Eden Riegel (ex-Bianca Montgomery, "All My Children"), Lee Meriwether (ex-Ruth Martin, "AMC"), Juliet Mills (ex-Tabitha Lenox, "Passions) and Dan Gauthier (ex-Kevin Buchanan, "One Life to Live"), among others.
The publication reports that death threats and the social media response to Einfeld's alleged remarks led to the decision to end operations. "At least one casting director from a major broadcast network informed ME Management clients that she would not submit them for auditions if they maintained Einfeld as a rep," TheWrap says a source informed them.
Last week, Hollywood was stunned with word that Einfeld had sent an email containing several inappropriate remarks about his former assistant, Rosette Laursen, when she had requested a day off earlier this year in order to attend the "A Day Without a Woman" walkout. The email was mistakenly sent to the assistant as she was CC'd along with the entire team at ME Management. "Uppity selfish c—" and "Someone should sew her vagina shut" are just some of the words Laursen said Einfeld had used to refer to her in his email. It's understood that Laursen decided to go public with her experience after Einfeld's alleged refusal to meet with her and her lawyer over compensation following her decision to quit as a result of the unhealthy working environment she had been exposed. Laursen also alleges instances of racial remarks, including use of the N word when referring to his black clients. "A majority of the time he was screaming terrific things like the N word at the top of his lungs while describing black clients who were frustrating him. He would call his employees 'f***ing retards,' and scream he is never friends with women. Then it would slowly dawn upon him that he maybe took things a little too far, and he would say, 'I was just joking,'" Laursen recalls of her experience with Einfeld.
Following Laursen's post on Facebook, Einfeld is said to have emailed an apology to staff, clients and friends, reports Jezebel. In part it read: "First let me say without reservation – I am sorry. I used language that was tasteless, humorless and completely inexcusable. I believe deeply in workplace diversity regardless of race, gender, creed or sexual orientation, and I am mortified that the things I have said have worked against my commitment to inclusion."
You can read Laursen's Facebook revelation, including redacted screenshots of the email, in its entirety here.