The bi-annual list of Television's Highest Paid Stars: The Soap Opera Edition, is here! Find out who made the cut, who got richer and how being part of TV's biggest hit doesn't always equal big checks.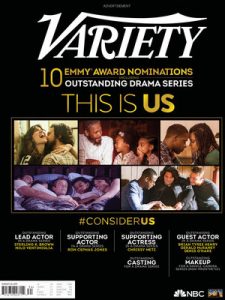 Topping the list of daytime and primetime's biggest and brightest stars of yesteryear who have gone on to make bank is "Live with Kelly and Ryan's" Kelly Ripa. The former "All My Children" star is taking in an estimated annual salary of $22 million, according to a recent report in the August 22, 2017 issue of Variety Magazine. With her duties as co-host and executive producer on the top-ranked daily talk show, Ripa is taking in anywhere from $6-8 million more than she did in the 2014 edition. Meanwhile, Ryan Seacrest, who joined Ripa in May, is taking in about $15 million for his part as co-host and executive producer on the show as well. He's also taking in another $12 million for his participation in ABC's rival of "American Idol" next year.
READ: TV's Highest Paid Stars: The 2014 Soap Opera Edition
Mark Harmon remains broadcast television's highest paid dramatic actor with an estimated $525,000 per episode for starring in "NCIS." Variety notes that some of the fees it's compiled may include fees for producing and back-end compensation. Harmon starred in the short lived 1980s primetime soap "Flamingo Road," which preceded his ground breaking role in "St. Elsewhere."
Ellen Pompeo is broadcast television's highest paid dramatic actress with an estimated $450,000 an episode for her starring role as Meredith Grey on ABC's "Grey's Anatomy." As the show enters its 14th season with a two-hour premiere on Thursday, September 28, the actress is more than worth the payout. "Homeland's" Claire Danes is also banking $450,000 an episode on the Showtime series, which was renewed for a seventh and eighth season by the premium network last year. The seventh season is set to premiere in early 2018, with the eighth and likely final season premiering one-year later (2019).
Dwayne Johnson, who began his career as "The Rock" on WWE's reality soap "Raw," plays a sports agent in the HBO dramedy "Ballers" and he definitely knows how to negotiate — Johnson banks an estimated $650,000 an episode from his work on the series.
After making just $150,000 an episode for her star-making turn as Olivia Pope on "Scandal" in 2014, Kerry Washington is now commanding $250,000 per episode as the series enters the home stretch. The Shonda Rhimes buzzed drama premieres its seventh and final season on Thursday, October 5 on ABC.
Alec Baldwin, who gained notoriety in the 1980s after starring in the daytime soap "The Doctors" and the primetime soap opera "Knot's Landing," is receiving $3 million for his duties on ABC's "The Match Game."
READ: TV's Highest Paid Stars: The 2012 Soap Opera Edition
Justin Hartley (ex-Adam Newman, "The Young and the Restless"; ex-Fox Crane, "Passions") is currently taking in $40,000 an episode for his starring role on NBC's "This is Us." The actor's salary is on par with co-star Chrissy Metz, although Mandy Moore, Milo Ventimiglia and Sterling K. Brown are making about double that with an estimated $85,000 an episode for Moore and Ventimiglia, and $75,000 an episode for Brown.
Former "Loving" star Michael Weatherly took a pay cut for his starring role in CBS' "Bull." The actor went from $250,000 an episode for his work as Special Agent Anthony DiNozzo on the Navy drama to just $175,000 for his role as Jason Bull.
Whether you remember her for "Sisters" or "Once and Again," Sela Ward is currently enjoying her time in the Epix comedy "Graves" and its $125,000 an episode payday.
For a more expansive list on who's getting paid the most and the least on cable and broadcast television, check out the complete list in the latest issue of Variety Magazine, or visit Variety.com.