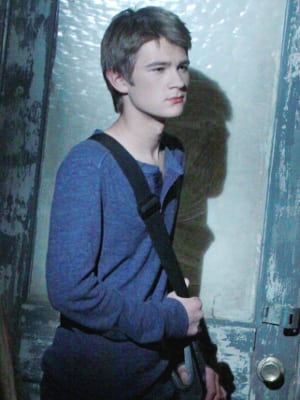 With all of the SORASing that happens on daytime soaps, fans often forget about the tikes that once played some of their favorite characters — or worse, sometimes even overlook the current youngsters on the shows! But these Hollywood starlets are the future of the industry, and judging from all of the soap talent who took home awards from this past weekend's Young Artist Awards, they're out to prove it!
"The Young and the Restless'" Daniel Polo won the Young Actor award for Best Performance in a Daytime Series for his work as Jamie Vernon, while his co-star, Samantha Bailey (ex-Summer Newman) took home the award for Young Actress in the same category. Also shining at the awards was "General Hospital's" Brooklyn Rae Silzer, who won the Best Performance in a Daytime Series Young Actress Ten and Under award for her work as Emma Drake.
Meanwhile, the sentiment that "All My Children" regularly casts outstanding talent was shown yet again when three of its former stars took home top spots: Rory and Declan McTigue (ex-Little Adam, from 2008-2010) took home the Best Performance in a TV Series Recurring Actor Ten and Under award for their work as "Boardwalk Empire's" Teddy Schroeder, while Kathryn Newton (ex-Colby, from 2001-2004) tied with Quvenzshane Wallis ("Beasts of the Southern Wild") for the coveted Best Performance in a Feature Film by a Leading Young Actress award for her work as Alex in the horror film "Paranormal Activity 4."
Congratulations, kids!