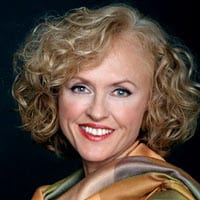 (SoapOperaNetwork.com) — A look at what's happening on "All My Children" during the week of September 5, 2011.
THIS WEEK ON: ALL MY CHILDREN
On Tuesday, September 6, Erica runs into Verla Grubbs (Carol Burnett) at the airport and is aghast when she realizes what she's up to. Krystal and Dixie offer Opal moral support. Verla threatens Opal's reunion with former flame, Sam Brady (Jason Kincaid). Tad surprises an uncertain Dixie with a blast from the past. Erica searches for Mike Roy. Angie's procedure is completed. JR admits to Scott that he's lost everything. Marissa reaches out to JR. Colby contacts Brooke. Will Scott and Madison reunite on Thursday, September 8? Cara learns what has been making her sick.
The Inside Story: Losing My Religion
Greenlee fills Kendall in on her sexy plan to get Ryan's mind off of David. Ryan's frustration over David continues to intensify.  Zach and Kendall make love. David reveals to Zach that two of his patients are almost ready to be revealed. Zach finds Ryan breaking into David's facility. Ryan and Zach's confrontation takes a violent turn ending with both men being dragged down to the police station. David assures an upset Cara that he'll find out the truth about Griffin. Jesse gives Ryan some advice. On Friday, September, 9, David, Ryan, Zach, Griffin, Greenlee and Kendall all end up at David's facility where the situation quickly deteriorates.
A Closer Look: Sweet Child of Mine
On Wednesday, September 7, Tad and Jake have a heart to heart about adoption. Jake abruptly ends the important call he's on when Amanda enters the room. Amanda opens up to Cara. Cara tells an intrigued Amanda about Children of Hope. She explains that they relocate children orphaned by war and offers to make a call if she's interested.
AMC ALERTS: WEEK OF SEPTEMBER 12, 2011

Someone learns that they're with child.
Kendall receives a mysterious text message.
Maya makes a decision about Lucy.
Dixie has a dream about Babe as JR contemplates leaving town.
Colby and Liza reconnect.