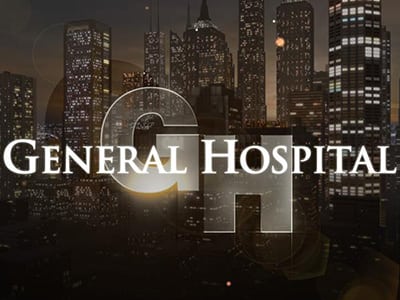 As has traditionally been the case for the past couple of years, ABC has announced that it will be re-running a previously aired episode of "General Hospital" on Labor Day (Monday, September 3).
Soap Opera Network has learned that the network will re-air the Monday, July 23, 2012 episode of "GH," which found Anna discovering Luke in a fiery garden shack, Lulu confronting Patrick over his drug problem, Todd challenging Blair over her feelings and Connie paying Johnny a visit.
Full Episode Description:
It appears Luke might expire in the fire he accidentally started when Anna arrives to the rescue.  Their reunion is cut short by Heather. Someone is shot. Earlier, Heather battles Olivia with LSD-filled syringe and injects her with the hallucinogenic.  Dante arrives. Connie pays Johnny a visit and admits she's keeping Kate from being fully integrated. Unbeknownst to them, the camera Heather planted in the office for Todd is on.  Meanwhile, Michael and Starr grow closer and Starr feels ever more grateful to Johnny for giving her the chance to move on after losing her boyfriend and daughter. Lulu confronts Patrick about his continued drug use.  Patrick confesses that he's afraid to give the pills up because he'll have to deal with the reality that Robin is gone.  Todd is stung by learning of Blair's engagement to Tomas and challenges her to say she doesn't still love Todd.
"General Hospital" moves to a new time period beginning Monday, September 10 (2:00 PM ET/1:00 PM PT/CT). The network promises to thrill audiences in the days leading up to the timeslot switch with lives hanging in the balance and shocking revelations hitting Port Charles. Who survives and who thrives? You'll just have to tune in to find out!