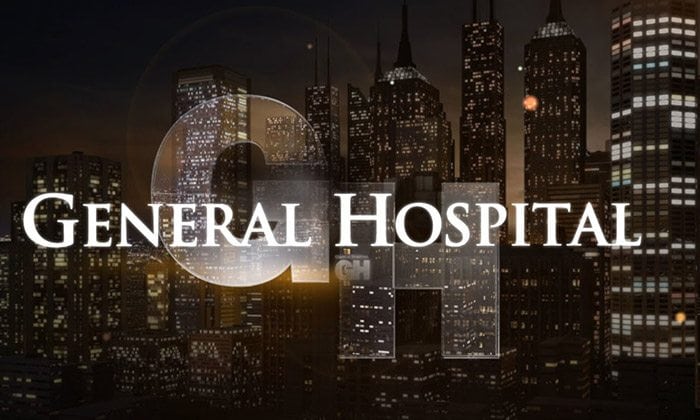 Each week Soap Opera Network publishes ratings reports that break down the highs and lows of the four remaining daytime soap operas - "The Bold and the Beautiful," "Days of our Lives," "General Hospital" and "The Young and the Restless" - in total viewers and the all important key women sales demos (Women 18-34, Women 18-49 and Women 25-54). Today, with both ABC and CBS noting the success of "GH" and "Y&R," respectively, TheWrap has published a piece entitled, "If Soaps Are 'Dead,' Why Are Their Audiences Growing?" In its report, the publication notes that each of the soaps are up season-to-date in all key ratings categories. Meanwhile, some of the replacements for the canceled ABC versions of "All My Children" and "One Life to Live," specifically talk shows, have all "come and gone like, um, sands through the hourglass."
It looks like "All My Children" and "General Hospital" alum, Eddie Matos (ex-Ricky Torres and ex-Peter Marquez, respectively) is headed to The CW's popular series, "Hart of Dixie," and a big dose of romance is coming along with him!
For the week of December 2-6, 2013, ABC's "General Hospital" continued its ratings momentum from the week prior (week of November 25, 2013) with 3.31 million viewers, a 1.9 rating in Women 25-54 (1.18 million in actuals) and a 1.4 rating in Women 18-49 (880,000 million in actuals), per Nielsen Media Research Live + SD ratings data. This week marked the first time "GH" ranked a solid #1 in Women 25-54 in over six years and its best performance in Women 18-34 and Women 18-49, both since the week of July 16, 2007. The soap attracted its largest numbers since the week of January 21, 2008 in viewers, it's largest Women 18-49 rating in over two-and-a-half years (since week of March 11, 2011) and best performance in Women 25-54 rating in close to three years (since week of December 27, 2010), respectively. The soap continues to pace for its best season in seven years in total viewers (since 2006/2007 television season).
Like "As The World Turns," "Days of our Lives," "General Hospital" and "Guiding Light" before it, producers of CBS' "The Bold and the Beautiful" have announced a new partnership with Pan Macmillan and its digital-first imprint, Momentum, in which the publishing company will release a series of novellas surrounding several characters from "B&B."
While hints of a possible return to "General Hospital" began on his Twitter page last week, where he referred to numerous Ports in the world (Portlandia, Port Hueneme, Port of Los Angeles, Port of Long Beach), an ABC representative confirms to Soap Opera Network that actor Ryan Carnes will be reprising his role as Lucas Jones, the adopted son of Bobbie (Jacklyn Zeman) and Tony Jones (Brad Maule), on the ABC Daytime drama series. "Like a ship lost in the night at sea, wondering where my next port will be...," Carnes tweeted on Wednesday, December 4.
Ratings Report for the Week of November 25-29, 2013
See "General Hospital's" Rick Springfield (Dr. Noah Drake) as you've never seen him perform. From personal stories to stories from concert fields, the documentary film, "An Affair of the Heart," follows the life of the multi-talented actor/musician from the perspective of his fans who share details on when they first discovered him and what makes him such an icon in their lives. The film was recently released on DVD/blu-ray and hails from an idea by producer Melanie Lentz-Janney, who has been a loyal fan of Rick's for thirty years. "The Young and the Restless'" Doug Davidson along with "GH's'" Jacklyn Zeman, Kimberly McCullough, Jason Thompson and Brandon Barash also appear in the film.
Thaao Penghlis (ex-Tony DiMera, "Days of our Lives") is set to reprise his role as Victor Cassadine on ABC's "General Hospital" in the new year, confirms a show representative to Soap Opera Network. The actor last played the role more than 30 years ago, when the character met his supposed death, but with the actor returning does that mean that the brother of Anthony and Mikkos Cassadine is in fact alive? You'll just have to tune in to find out during the all important February sweeps ratings period!
As previously reported, Tristan Rogers will soon be departing ABC's "General Hospital" after his most recent stint as Robert Scorpio comes to an end. With his pending return to CBS' "The Young and the Restless" in the new year, Rogers recently announced on Twitter his final film date at "GH" and his first film date back at "Y&R."
As previously reported, ABC's "Home for the Holidays" special event will be hitting "General Hospital." Soap Opera Network has learned that Christopher Allen, a real life United States military veteran who served four years in the U.S. Air Force, will be appearing on the Thursday, December 26 episode as military veteran CPO Hicks.