General Hospital

ALL THINGS RELATED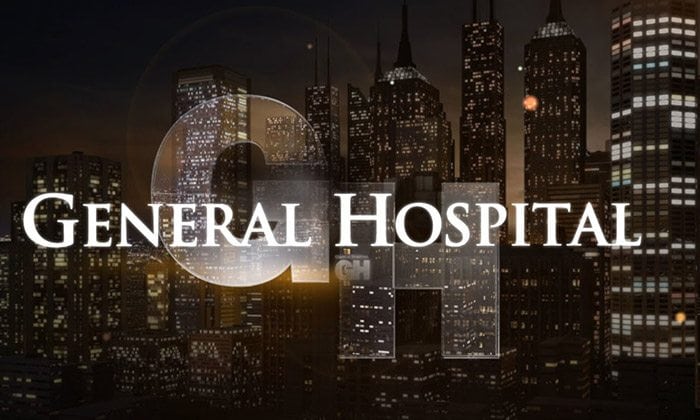 Tuesday, May 27, 2014 3:55 PM EDT
According to Soap Opera Digest, "General Hospital" has cast Hannah Nordberg in the role of Josslyn Jacks, the daughter of Carly (Laura Wright) and Jax (Ingo Rademacher). She succeeds Paige Olivier, who played the character in 2013.
Tuesday, May 27, 2014 10:27 AM EDT
Earlier this month fans got their first glimpse of Michelle Stafford on a daytime soap not named "The Young and the Restless." In a twist of fate, it was revealed that Stafford went from playing a comatose Phyllis Summers on "Y&R" last year to newly awakened coma patient Nina Clay on "GH."
Tuesday, May 27, 2014 9:30 AM EDT
Hallmark's beloved talk show "Home & Family" has featured so many soap star guests, it's a wonder it's not up for Outstanding Drama Series in this year's Daytime Emmy race. With everyone from "Days of our Lives'" Deidre Hall (Marlena Evans) to the "Young and the Restless'" Peter Bergman (Jack Abbott) and Eric Braeden (Victor Newman) dropping by, it's pretty much par-for-par with Salem, Port Charles and Genoa City. Though, as former "Entertainment Tonight" personality and current "Home & Family" co-host Mark Steines would tell you, the set is anything but something you'd see on a typical daytime drama.
Monday, May 26, 2014 7:20 PM EDT
Now that Michelle Stafford has signed on to portray the contract role of Nina Clay on ABC's "General Hospital," it was only a matter of time before CBS' "The Young and the Restless" opted to recast her Daytime Emmy Award winning role. Earlier this month the soap announced they were doing just that after putting out a casting call for the role, which was recently landed by soap veteran Gina Tognoni.
Saturday, May 24, 2014 11:52 PM EDT
Ratings Report for the Week of May 12-16, 2014
Thursday, May 22, 2014 3:56 PM EDT
For the week of May 12-16, 2014, ABC Daytime ranked #1 in Women 18-34 (199,000/0.6 rating) and Women 25-54 (784,000/1.3 rating) and tied for #1 in Women 18-49 (610,000/1.0 rating), per newly released Nielsen Media Research ratings data. The network hit a 10–week highs in Total Viewers (3.2 million) and Women 18-34, and 7–week highs in Women 18-49 and in Women 25-54 – since weeks of 3/3/14 and 3/24/14, respectively.
Sunday, May 18, 2014 3:34 PM EDT
Ratings Report for the Week of May 5-9, 2014
Wednesday, May 14, 2014 12:59 PM EDT
"The Young and the Restless'" Joshua Morrow (Nicholas Newman), of the hit independent film, "Tentacle 8," — which also stars Bruce Gray (ex-Mark Wilcox), Teri Reeves (ex-Megan McKenna, "General Hospital"), and "All My Children's" John Callahan (ex-Edmund Grey) and Matthew Borlenghi (ex-Brian Bodine) — will be appearing at Laemmle's NoHo7 theater in Los Angeles for a special film screening on Tuesday, May 20, and guess what? Soap Opera Network has partnered with the film's director, John Chi, in giving away two pairs of screening tickets to a couple of lucky SON readers!
Monday, May 12, 2014 5:46 PM EDT
Ratings Report for the Week of April 28 - May 2, 2014
Monday, May 12, 2014 2:44 AM EDT
On Friday, May 9, actor and rock and roller Rick Springfield (ex-Noah Drake, "General Hospital") received one the the highest honors an entertainer could ever hope to attain: a star on the Hollywood Walk of Fame. Joined by former "GH" co-star Jason Thompson (Patrick Drake) and "The Young and the Restless'" Doug Davidson (Paul Williams), the hour long ceremony included speeches by Hollywood Chamber of Commerce President & CEO Leron Gubler, Thompson and Davidson, before Springfield took the stage to accept his honor.