All My Children

ALL THINGS RELATED
Daytime soap opera airing on Weekdays on ABC. Weeknights on SOAPnet.
Saturday, June 15, 2013 5:57 PM EDT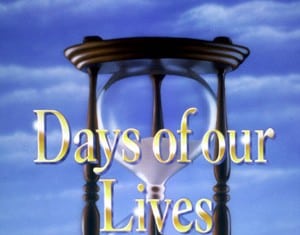 Since the news broke that former "All My Children" star Chrishell Stause (ex-Amanda Dillon) had joined "Days of our Lives," information about her new gig has been sparse. Until now! Soap Opera Network recently chatted with the actress, and she was able to reveal a few new details regarding her latest alter ego!
Friday, June 14, 2013 5:33 PM EDT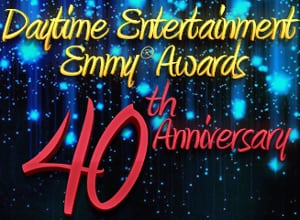 As we previously reported, HLN, the network hosting the the 40th Annual Daytime Entertainment Emmy awards, is shaking up the beloved broadcast by interviewing the winners of the top seven categories on stage immediately following their acceptance speeches! On the heels of the announcement, Soap Opera Network hit the red carpet for the Television Academy hosted Daytime Emmy Awards Nominee Reception to get a few of the stars' takes on celebrities Giada De Laurentiis, Sheryl Underwood, Julie Chen, Sam Champion and A.J. Hammer asking the night's biggest winners a variety of questions on air. Read on to find out whether the idea is loved — or hated!
Friday, June 14, 2013 6:16 AM EDT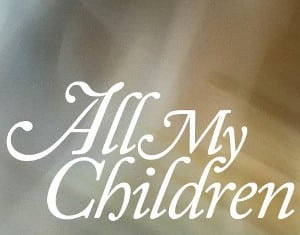 The Wednesday, June 12 episode of "All My Children" featured a hot and somewhat controversial sex scene between Pete Cortlandt (Robert Scott Wilson) and Colby Chandler (Brooke Newton) that was so steamy that it violated YouTube's Terms of Service. TOLNSoaps, the official YouTube page for The OnLine Network, uploaded the scene to their page only to find the message "This video has been removed because its content violated YouTube's Terms of Service." Viewers were advised to click on the YouTube TOS page to learn more.
Thursday, June 13, 2013 6:57 PM EDT

Soap opera fans have seen the revival of "Dallas," "All My Children," and "One Life to Live, and now the former primetime soap "Dynasty" is getting a second chance at life too — albeit in a very different way! With the recent surge of 80s-style clothing and accessories hitting the market, CBS has decided to launch a "Dynasty" jewelry collection completely inspired by the classic soap!
Thursday, June 13, 2013 3:15 PM EDT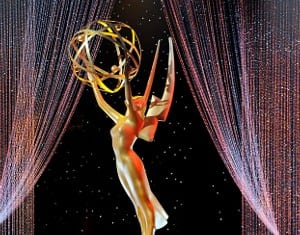 Several stars are set to shine at the 40th Annual Daytime Entertainment Emmy Awards, some of which will also be presenting the golden statues on stage during the big night. But just who are the lucky personalities that will be handing the Outstanding Young Actor winner and the Outstanding Young Actress winner their coveted awards? Read on to find out!
Thursday, June 13, 2013 1:11 PM EDT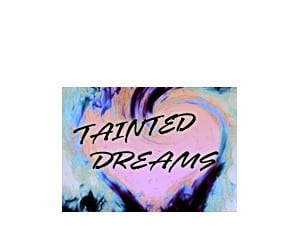 The web series "Tainted Dreams" already has a long list of soap star talent, and now one more has been added to the roster: "Guiding Light" alum Grant Aleksander (ex-Phillip Spaulding)! The Maryland native, who also played "All My Children's" Alec McIntyre, has signed on to play Adam Clark, the executive producer of "Painted Dreams," the fictional show within the series.
Tuesday, June 11, 2013 5:52 PM EDT
Been missing seeing the wonderful Susan Lucci (ex-Erica Kane, "All My Children") onscreen? Well fret not, pretty soap fans. The legendary lady has taken to the cameras and revealed a few teases about her upcoming series, "Devious Maids," which premieres on Lifetime Sunday, June 23. What's more, she further discusses a possible return to the soap that made her famous!
Tuesday, June 11, 2013 2:36 PM EDT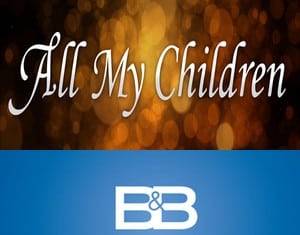 Former soap star Lindsay Price (ex-An Li Chen, "All My Children," ex-Michael Lai, "The Bold and the Beautiful") and celebrity chef Curtis Stone already share a child (seven-month-old Hudson), and they now officially share a life together, as well!
Tuesday, June 11, 2013 1:50 PM EDT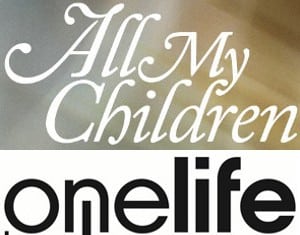 On Thursday, June 6, Prospect Park put "One Life to Live" on an earlier than planned production hiatus as a result of a labor dispute between the company and the I.A.T.S.E. (International Alliance of Theatrical and Stage Employees)/Local 52, the union representing stage workers for both "OLTL" and "All My Children," which alleges that Prospect Park has violated its labor agreement with the union. Previously, Prospect Park planned to begin the hiatus on Monday, June 17.
Monday, June 10, 2013 10:02 PM EDT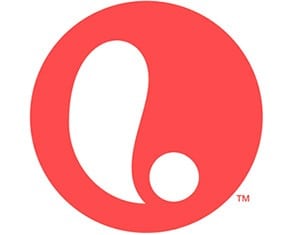 Lifetime has scheduled Sunday, June 23 as the day to catch the series premiere of "Devious Maids," starring Susan Lucci (ex-Erica Kane, "All My Children"), but why wait until then? Hulu has the pilot episode up for your viewing pleasure right now!