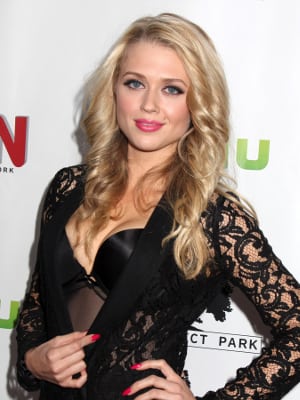 The OnLine Network has confirmed the casting of Brooke Newton as Colby Chandler on "All My Children." SON Insider watchers will have noted in our ON THE RED CARPET feature covering the premiere of "AMC" at the NYU Skirball Center for the Performing Arts two weeks ago that Newton had been cast in the contract role of Adam Chandler (David Canary) and Liza Colby's (last played by Jamie Luner) "spoiled entitled daughter," per a description released by TOLN. Newton takes over the role previously played by Natalie Hall on the ABC incarnation and first airs on Thursday, May 16.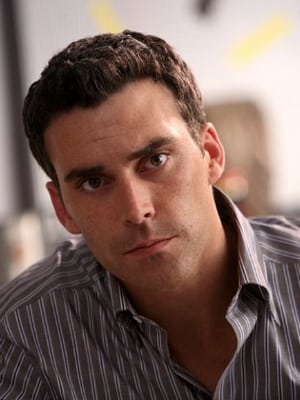 Jason Pendergraft has also joined the cast of "AMC" in the newly created role of Dr. Anders, who TOLN describes as a business physician. Per a character breakdown obtained by Soap Opera Network in late March, Anders appears to play a role in the Cassandra Foster storyline (Sal Stowers) as the road to recovery may be about to begin. Pendergraft first airs on Monday, May 27.
Newton has appeared in such shows as  "Gary Unmarried," "CSI: Crime Scene Investigation," "Glee," "How I Met Your Mother," "How to Make It in America," "Mad Men," "Happy Endings," and "Suburgatory." This summer, Newton has several films set to be released including "Jake Squared," "Hamlet's Ghost," "Jet Set," and "A Leading Man." Fans can check out Newton in the feature film "Knife Fight," starring Rob Lowe, which is currently in theaters.
Pendergraft has appeared in episodes of "Law & Order," "As the World Turns," "CSI: New York," "Gossip Girl," "Army Wives" and "White Collar." His film credits include "When Will I Be Loved" and "Frat Brothers of the KVL."
"All My Children" debuts new episodes weekdays via Hulu, Hulu Plus and iTunes. For Canadian viewers, FX Canada airs the series at 12:00 PM ET/2:00 PM PT.