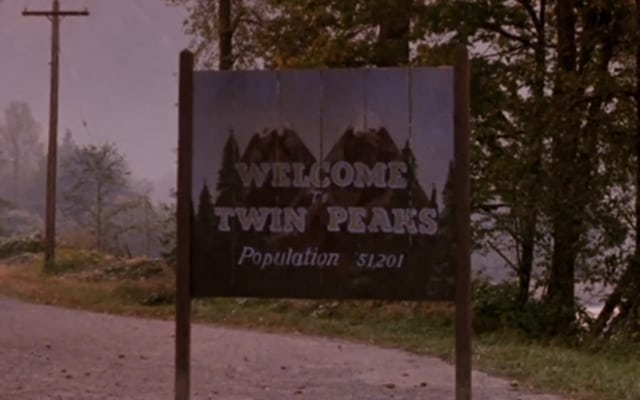 It looks like Showtime's revival of "Twin Peaks," the cult drama series that aired on ABC from 1990 to 1991, might be in jeopardy after co-creator David Lynch announced this weekend that he has dropped out of the project as director, following tense contract negotiations with the network that were halted over disagreements on financial compensation.
"Dear Twitter Friends, Showtime did not pull the plug on Twin Peaks," read Lynch's opening statements on the matter on Twitter.
"After 1 year and 4 months of negotiations, I left because not enough money was offered to do the script the way I felt it needed to be done.
"This weekend I started to call actors to let them know I would not be directing. Twin Peaks may still be very much alive at Showtime. I love the world of Twin Peaks and wish things could have worked out differently."
The "Twin Peaks" revival was first announced in October 2014 by Lynch himself and was to premiere in 2016 so as to coincide with the 25th anniversary of when the series ended its run on ABC in 1991. Showtime ordered nine episodes that were to be written and produced by creators Lynch and Mark Frost.
READ ALSO: Showtime To Air New Episodes of Cult Classic 'Twin Peaks;' Will 'Y&R's' Ray Wise Return to the Series?
"We were saddened to read David Lynch's statement today since we believed we were working towards solutions with David and his reps on the few remaining deal points. Showtime also loves the world of 'Twin Peaks' and we continue to hold out hope that we can bring it back in all its glory with both of its extraordinary creators, David Lynch and Mark Frost, at its helm," read a statment released by Showtime.
In January it was announced that Kyle MacLachlan would return as Special Agent Dale Cooper, who in the original series was investigating the murder of homecoming queen Laura Palmer. It's unclear at this time whether Lynch's departure may impact casting on the project should it move forward without one of its creators.