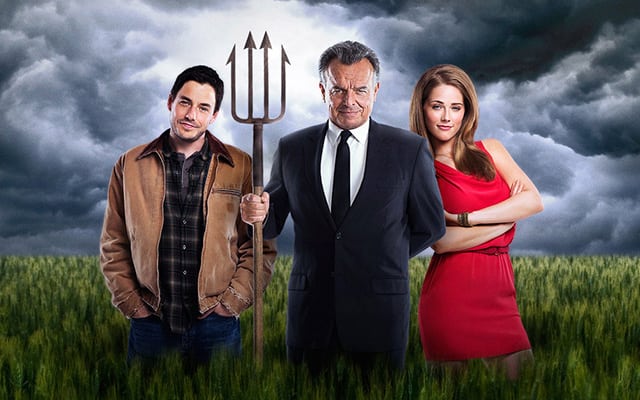 If you've been loving Ray Wise as "The Young and the Restless'" Ian Ward, then you're in luck: The actor is starring in Hulu's new comedy series, "Farmed and Dangerous," which debuts next month!
The series tells the story of agricultural giant Animoil, which thinks it has the solution to feeding the world (and the company's pockets). But when activist Chip Randolph (John Sloan) sets out to expose what happens before the meat gets butchered, thing spiral dangerously out of control. And smack dab in the middle of the drama sits Buck (Wise), the gun-collecting head of IFIB and lead representative for Animoil!
In a trailer released by Chipotle, which is producing the series for Hulu, potential viewers will get insight into the cattle business and what people will do to keep business booming.
The series, which also stars Karynn Moore, Eric Pierpoint and Nick Clifford, debuts on Hulu and Hulu Plus on Monday, February 17.
For more information on the series, visit the official website.