What Stands Between You and Your Dreams? You!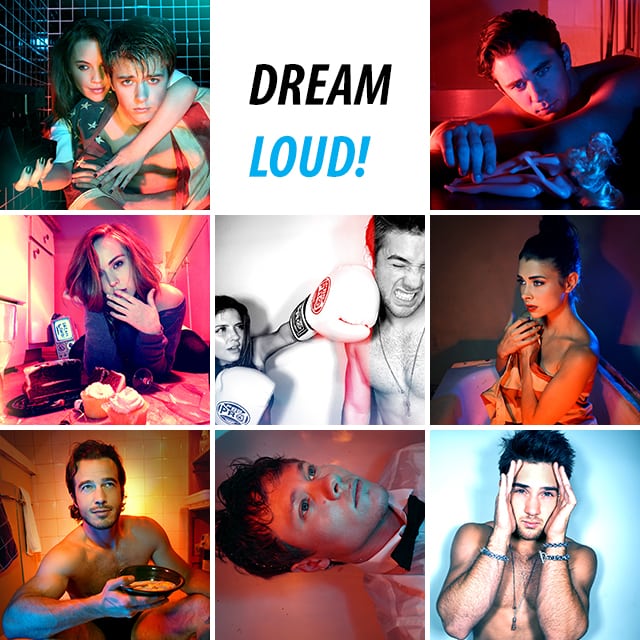 With photography by Brad Everett Young, several of daytime's hottest young stars including "General Hospital's" Kristen Alderson (Kiki), Chad Duell (Michael), Ryan Carnes (Lucas), Marc Anthony Samuel (Felix) and Ian Buchanan (Duke), "Days of our Lives'" Brendan Coughlin (T), Allison Paige (Bev), Guy Wilson (Will), Jen Lilley (Theresa), Billy Flynn (Chad), Casey Moss (JJ) and Kevin Riggin (Rory), and "The Young and the Restless'" Camryn Grimes (Mariah), along with stars from "Baby Daddy" (Derek Theleer), "Teen Wolf" (Stephen Lunsford) and "Power Rangers," have taken part in the Dream Loud campaign that hopes to bring music and the arts programs back into schools. "Port Charles" alum Brian Gaskill is also featured in the campaign, among countless others.
Billy Flynn

"Each year schools are going through more and more budget cuts and each year the first programs to be cut as a result are the art and music programs. Dream Loud is a campaign to help raise awareness to this and to help encourage the school system to retain the art and music programs instead of letting them go.  And for those that have already suffered the loss of the programs or never had them we're encouraging kids/adults to become familiar with the arts & music by learning to draw/paint/learn photography / learn to play a musical instrument, etc.," reads the description from the official Dream Loud website, which showcases several photos of the actors posing in sexy attire while also appearing in intimate music videos.
Camryn Grimes, Allison Paige and "Teen Wolf's" Stephen Lunsford

Ryan Carnes

To learn more about how you can help support this campaign, click here.
Casey Moss, Jen Lilley and Kevin Riggin