Aisha Tyler ("The Talk") and Wayne Brady ("Let's Make a Deal") are not only appearing daily in their successful CBS Daytime shows, but the two have also joined together to successfully re-launch "Whose Line Is It Anyway?" the former ABC series "where everything is made up and the points do not matter." Now airing on The CW for a summer run, "Whose Line" averaged 2.9 million viewers and 1.1/4 in Adults 18-49 for its two-episode premiere last night according to TVbytheNumbers.
Set to music by The Script ("Hall of Fame"), Prospect Park's The OnLine Network has put online the on air national advertisement used to promote the returns of iconic soaps "All My Children" and "One Life to Live," which both premiere Monday, April 29 on Hulu, Hulu Plus and iTunes and on FX Canada for Canadian viewers.
Have you ever wanted to know what happens behind the scenes for a professional athlete? How about the life of a football star and those on the sidelines?  You won't have to watch a reality show to find out, you just need to tune into "The Game," which provides viewers with a behind the scenes look of professional football players on a fictional team, the San Diego Sabers, and the intriguing life it entails.
As part of their partnership with Universal Music Group, which allows The OnLine Network (TOLN) to "provide compelling recorded music and songs, and artist cross-promotion and integration, to a powerful new audience," Prospect Park has cast Jessica "Jessie" Malkouti from Jessie and the Toy Boys in a role on "One Life to Live" as, what else, an aspiring musician.
The news was released earlier this afternoon on the official "OLTL" Twitter page, asking fans to "RT to spread the word!" The singer, who is signed with Prospect Park Records, tweeted Monday that she was "Packing for CT… About to film my television acting debut!!"
What follows is the Fall 2012 Key Art for the new CW primetime series "Arrow," "Beauty and the Beast," and "Emily Owens, M.D."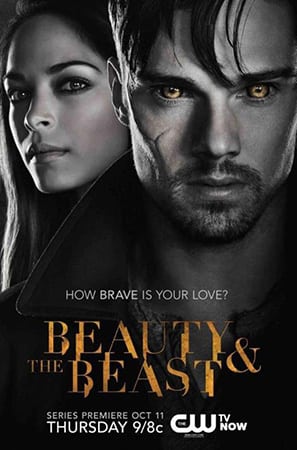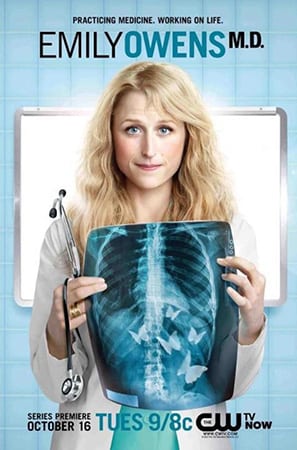 Jason Thompson (Patrick Drake, "General Hospital") announced via Twitter late last week that he would be appearing on The CW's "90210," which returns for its fifth season in October.
"Anyone a "90210″ fan? Doing a guest spot tomorrow and Monday..looking forward to it," Thompson's tweet said.
"90210″ moves to Mondays at 8:00 PM ET/7:00 PM CT on The CW Television Network.
In tonight's episode of The CW's "Gossip Girl," entitled "It Girl, Interrupted" (episode #519), Serena van der Woodsen (Blake Lively) is looking to remove herself from the spotlight as part of the popular entourage known as the Upper East Siders now that she's been tasked as the newest behind-the-scenes *ish maker for the group (aka: Gossip Girl herself).
Sometimes you can't be two places at once. Thankfully, there are people willing to lend a hand. Professional photographer and sometimes writer Thomas Montalto was on hand for the annual Absolute Eden Riegel fan event last month and helped Soap Opera Network cover the event with pictures (see below) and even an interview. Unfortunately, just after this interview took place we would learn that Riegel was being let go from her contract role as Heather Stevens on "The Young and the Restless" before the actress was even told! Twitter broke the story to the actress before she was told by her bosses. In light of the actress completing filming at the CBS soap on Thursday, September 29, Soap Opera Network presents to you one of Riegel's last interviews before she marks her grand exit from Genoa City in the coming weeks.
by Thomas Montalto
During my last trip out west I was able to cover the "Absolutely Eden" fan event for Eden Riegel held at Maggiano's at The Grove in Los Angeles. The setting was very intimate. It was like I was joining Eden, who was accompanied by her mother Lenore Riegel, at a family dinner where everyone sat around a big table and chatted. "It went very well, I think everyone had a really great time," Riegel said after the event. "Phyllis and Mary Beth always organize amazing events. We had a lot of very fun conversations and the food was amazing."
If you have been following Eden on Twitter (@edenriegel), you know she recently became a mom for the first time. "It's a huge adjustment. Life will never be the same again. It has been a lot of sleepless nights and stress. From the very second he was born, I was just so worried for him all the time, but he's doing so great. The joy is much bigger than I imagined."
It is so obvious from her tweets and after talking with her how much she loves experiencing motherhood and savoring every minute. "I am really loving it, I am really really loving it. I feel very lucky. My little guy is so special. I do feel very very lucky that I get to keep him. It's just so weird, they let you go home with him from the hospital and he is just mine for the rest of his life. I feel so fortunate and so blessed."
"I spent a couple of months being just a mommy and that was great and I loved it. It was a tough transition to go 'oh gosh I have to leave him and spend time away from him' and that made me very nervous," she said about her recent return to "The Young and the Restless," where she currently portrays Heather Stevens, a hard ass attorney. "It is nice to have a little time for myself and to do a job that makes me feel capable and to do work that I am proud of. Also to see other grown ups and talk about grown up things and get my hair done and things like that. Then when I go home to Jack, I feel all filled up and I have so much to give to him."
She also previewed upon her return Heather would be back at the District Attorney's office involved in the prosecution of a very high level case involving very important people in Genoa City. She'll also finds herself battling feelings for someone from her past and having to make a decision on how good of an idea it would be to go down that road again.
As you know, Heather was not Eden's first role on daytime. It has been over ten years since Eden was cast as Bianca on "All My Children", the on screen daughter of Susan Lucci. It was no small role either. Bianca would have to deal with being Erica Kane's daughter and coming out in the spotlight and facing her mothers issues. After Eden decided to move on to "Y&R," "All My Children" recast the role of Bianca. Christina Bennett Lind would have some mighty big shoes to fill as Eden's popularity was enormous as she brilliantly portrayed Bianca for the better part of ten years, which involved many groundbreaking storylines.
Although Bianca may no longer be hers to portray, she definitely has kept up with her and has kept a connection to the character and truly admires where Lind has taken the character. "I love her portrayal and I think she is extremely, extremely talented," said Riegel of Lind's portrayel of Bianca. "I'm very proud of her, I feel like the character is hers now and she's doing amazing work. I actually saw the episode where Bianca and Marissa finally make love and I thought it was so beautiful. It actually brought me to tears. I just felt so proud and happy for Bianca, I think they are doing a great job."
With "All My Children's" broadcast television run coming to an end soon, Eden did mention she was sad she could not be there to help celebrate the end. "I regret that I could not be part of this big farewell and a lot of my old friends have come back to the show again in the final period of time. I of course would love to be a part of it, but at the same time I'm watching it as a fan and enjoying it in that capacity. It is bittersweet."
"I am excited that the shows will continue and I think it would be the best for everyone because the fans keep wanting to see more and I think the shows are great and shouldn't die because there is so much life left in them," she said of "All My Children" and "One Life to Live" moving on to the internet after their runs on broadcast television comes to an end. "There is so much competition on TV now and as long as the shows can continue in any capacity, it is good for everyone. The actors will have work and the fans will get the stories that they love."
Eden shared some more exciting news about husband Andrew Miller when she talked about his new series "The Secret Circle," where he is the executive producer, which joins the The CW lineup this fall. Miller is pictured far left, with the "Secret" cast. "I really hope everybody watches it, it's a great show," she said of the series. The premiere date is September 15 and it will air at 9:00pm. So, be sure to tune in to help support Eden's husband out!
For more information about Eden's fan club, Absolute Eden, be sure to check out the website http://www.AbsoluteEden.com. You can also follow the fan club on twitter as well at, @AbsoluteEden.
Check out Mr. Montalto's new website aptly named StupidLittleBlog.com.
After recently returning from her maternity leave, Eden Riegel has been let go as Heather Stevens on CBS' "The Young and the Restless" and apparently she was the last to know. In April of 2010, Riegel had taken over the role when Vail Bloom was also let go.
The interesting part of the story started to break yesterday afternoon when Riegel replied to a tweet asking about her exit from Y&R. "The reports of my death are greatly exaggerated. I hope" tweeted Riegel at about 2:30 EST. Just a couple of hours later she returned to twitter "It's not for me to say they're wrong but I have not been told of my departure. Boy would that be embarrassing!"
Boy was Riegel right, that would be embarrassing and when she returned to twitter an hour later she would confirm what had been circulating around the internet all day. "Oops. I take it back. Apparently my run on Y&R is soon coming to an end. It was a fun ride!" she tweeted with class. The sickening feeling in our stomachs here at Soap Opera Network of how this happened can not compare of what Eden Riegel must have felt when she indeed learned that it was true.
You have to question how they let something like this happen? A total disgrace and an embarrassment to treat their talent like this. With stories breaking on the internet and everyone looking to break exclusive scoops, this sort of thing should not be happening.
As Soap Opera Network was putting together this piece, Eden returned to twitter again stating "I have to say I was a wee bit bummed. But looking at Jack makes it hard to be down about anything." Eden and family also have something else to look forward to this week as her husband Andrew Miller's new show "The Secret Circle" premieres on The CW.
Soap Opera Network wishes Eden Riegel all the best and we have no doubt she will land on her feet. When one is as talented as her, it does not take long to land on your feet.
(SoapOperaNetwork.com) – Soap Opera Network first reported that Sarah Michelle Gellar was interested in returning to her roots for a guest appearance in May. Today, the same day that film-star Josh Duhamel first aired on "All My Children" in his return stint as Leo du Pres, it was announced that Gellar's interest had come to fruition. Early this afternoon, Soap Opera Digest broke the news that he 34-year-old actress will appear on "AMC" for one episode before the September 23 finale on ABC.
Gellar, who has been a fan of the 41-year-old ABC soap almost her entire life, is also a fan of the actress that with much success took over the role of Erica Kane's first born in 2002, Alicia Minshew. On that note, the actress will not be returning to reprise the role of Kendall Hart. Gellar originated the role in 1993. Of her successor, Minshew, Gellar says, "[it's her] role now. She has made that beyond her own. She's amazing." Who will Gellar be playing? She has no idea, yet. The actress tells Digest she is open to playing any role, from a bar patron to the long-missing Bobby Martin's new ski-bunny wife, as long as she gets to bid the soap that started her career a respectful adieu.
The Daytime Emmy Award winner, who became a mainstream star for her seven season run (1997 to 2003) on the cult-classic and critically acclaimed "Buffy the Vampire Slayer," is set to star on the CW drama-thriller "Ringer" which debuts in the 2011-2012 prime-time season. Speaking of "AMC" and "Ringer," Justin Bruening (who is also returning to "AMC" as Tad Martin's (Michael E. Knight) son for a short stint this summer) will be joining the cast of "Ringer" as a potential love interest for Gellar's character. The role is recurring. (Bruening had originally been set to star on an NBC reboot of "Wonder Woman" for the 2011-2012 prime-time season; the production was dropped due to expense.) Gellar adds that she believes she is coincidentally set to tape at "AMC" on the same day her new co-star, Bruening, returns to tape his episodes. Update (8/6): Gellar will air on Wednesday, September 21.
Check out the August 23 issue of Digest for more from Gellar pertaining to her return to "AMC."