Have you ever wanted to know what happens behind the scenes for a professional athlete? How about the life of a football star and those on the sidelines?  You won't have to watch a reality show to find out, you just need to tune into "The Game," which provides viewers with a behind the scenes look of professional football players on a fictional team, the San Diego Sabers, and the intriguing life it entails.
Originally airing on the CW from October 2006 until May 2009, BET picked up the series, executive produced by show creator Mara Brock, Salim Akil, Kenny Smith and Erica Montolfo-Bura, for a fourth season in January 2011 and has experienced solid ratings returns from its investment. Now in its sixth season, BET has just announced that it has renewed "Game" for a seventh season, according to a report by Deadline.
Starring Barry Floyd (Tee Tee), Brandy Norwood (Chardonnay), Coby Bell (Jason Pitts), Hosea Chanchez (Malik Wright), Jay Ellis (Bryce Westbrooke), Lauren London (Keira Whitaker) and Wendy Raquel Robinson (Tasha Mack), "The Game" follows the glitz and glamour of its characters, who embody the life of sex, lies, betrayal, love, hate, but most of all drama for its millions of viewers. Sounds like a traditional daytime soap, if you ask me.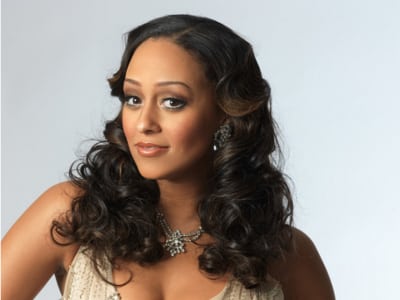 Derived as a spin-off from the sitcom "Girlfriends," which aired on both UPN and the CW from 2000-2008, original "Game" series star Tia Mowry Hardict portrayed Melanie Barnett – a young woman madly in love with her football playing boyfriend. Melanie decided to decline on an opportunity to attend Johns Hopkins University of Medicine to become a doctor, despite her cousin, Joan Clayton (portrayed by Tracee Ellis Ross), advising her of not putting her life on hold in order to be with boyfriend, Derwin Davis (played by Pooch Hall), a rookie and starting receiver on the Sabers team.
Melanie and Derwin, as fans also liked to call them "Merwin," created a name for themselves on the series. Fans found the show to be more relatable because their life was similar to their own. It had it ups and its downs. Melanie struggled to not lose herself as a devoted girlfriend while pursuing her goal to become a doctor. And Derwin struggled in not losing himself as well in the life of playing his position in the game, all while maintaining his faith in God and devoting his love for Melanie in the process. As in real-life, friendships developed amongst the players on the team. Encouraged by Derwin, Melanie became friends with Kelly Pitts (Brittany Daniel), the now ex-wife of Jason Pitts, and Tasha Mack, mother of star quarterback Malik Wright, who are two members of the "Sunbeams," a wives/designated girlfriends club, which is a support system for the players that also takes part in different levels of philanthropy.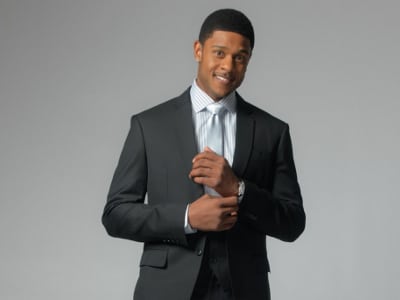 Regardless of the different dramatics of "Merwin," which was very detailed and intriguing, their story had to come to an end. Originally Pooch Hall was not going to return for the sixth season, but he will still be making guest appearances as his character has been traded to another football team in Washington. Additionally, Hall has joined the cast of the new Showtime's drama series, "Ray Donovan," premiering Sunday, June 30 at 10:00 PM ET/PT.
As season six of "The Game" began last Tuesday, Lauren London joined the cast in the role of Keira Whitaker, somewhat of a character replacement for Hardict's Melanie. Jay Ellis portrays Bryce "Blueprint" Westbrook, a wide receiver picked from a draft from Stanford. Highly educated and bright, he's another version of Derwin Davis, a young rookie that has to learn to manage love of the game, his woman, and most of all himself.
"The Game" airs Tuesdays at 10:00 PM ET/9:00 PM CT on BET.