via Press Release
ABC FAMILY CONTINUES ITS ORIGINAL PROGRAMMING MOMENTUM
WITH NEW PILOT PRODUCTION

Greenlit Pilots Include "The Fosters," to Be Executive-Produced by Jennifer Lopez,
And "Socio," to Be Executive-Produced by Gavin Polone

BURBANK, CA (August 23, 2012) – ABC Family, the millennial-skewing network, has greenlit two new drama pilots, "The Fosters" (working title), from executive producer Jennifer Lopez, and "Socio," from executive producer Gavin Polone. Summer to date, ABC Family's current crop of original series have made ABC Family cable TV's #1 network in Prime in Women 18-34, and the #2 cable TV network in Females 12-34 and Female Teens.

"ABC Family continues to find and develop original programming that adds new dimension and depth to the storytelling we offer," said Kate Juergens, executive vice president, Original Programming and Development, ABC Family. "Both these shows are headed by wonderful executive producers who know the millennial space well and know how to connect with audiences."

From executive producer Jennifer Lopez ("American Idol," "What to Expect When You're Expecting," "The Back-Up Plan") and created by Bradley Bredeweg and Peter Paige, who will also serve as writers and executive producers, "The Fosters" is a one-hour drama about a multi-ethnic family mix of foster and biological kids being raised by two moms. Simon Fields and Greg Gugliotta will also serve as executive producers. The series is produced by Nuyorican Productions, Inc., and Prodco, Inc.

"Socio" is a one-hour drama centered on a charismatic 16-year-old alleged sociopath who recently reconnected with his two female best friends from childhood, and who becomes the prime suspect when a fellow student is murdered. The series will be executive-produced by Gavin Polone ("Gilmore Girls," "Zombieland," "Curb Your Enthusiasm," "My Boys," "Jane by Design). Adam Milch (Greek), who wrote the pilot, will also serve as co-executive producer. The series is produced by Prodco, Inc.

Part of the Disney/ABC Television Group, ABC Family is distributed in over 97 million homes. ABC Family features programming reflecting today's families, entertaining and connecting with adults through relatable programming about today's relationships – told with a mix of diversity, passion, humor and heart. ABC Family's programming is a combination of network-defining original series and original movies, quality acquired series and blockbuster theatricals. Emmy® Award-winning ABCFamily.com provides a variety of interactive entertainment and community features, from rich, fan-centric programming – including blogs, viewing parties, webisodes, full episodes of the network's hit programming, along with sneak peek exclusive previews and behind-the-scenes clips. ABC Family is also the destination for annual Holiday events with "13 Nights of Halloween" and "25 Days of Christmas." ABC Family. A New Kind of Family.
via Press Release
THE NATIONAL ACADEMY OF TELEVISION ARTS & SCIENCES
ANNOUNCES
DAVID MICHAELS
APPOINTED SENIOR EXECUTIVE DIRECTOR OF
THE 40th ANNUAL DAYTIME EMMY® AWARDS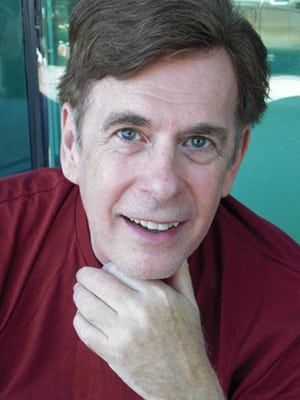 New York – August 21, 2012 – The National Academy of Television Arts & Sciences (NATAS) today announced that David Michaels, Actor, Producer and Founder of TV Cares has been appointed Senior Executive Director of the Daytime Entertainment Emmy® Awards.
"David's experiences in all genres of daytime television make him the perfect candidate to head up our Daytime Emmy® Awards operations," said Malachy Wienges, Chairman NATAS. "His long time association with The Academy of Television Arts and Sciences (ATAS) will be a valuable asset as the two Academies work closer together sharing the same goal of awarding excellence in television."
"The Daytime Emmy® Awards remains the favorite annual event for so very many fans throughout the country," said Mr. Michaels. "In a world where the face of television and especially Daytime is constantly transitioning and changing, we strive to keep the Daytime Emmy® Awards a vital and exciting event. I am very excited and honored to be working with NATAS as Senior Executive Director and about the upcoming awards year."
David began working as an actor and a model at age 17, appearing in New York, around the USA, Canada and in Europe in productions including Godspell, Jesus Christ Superstar, Purlie and Deathtrap. He worked steadily as an actor until he competed on a game show when an immediate fascination with the "behind the scenes" world of Daytime Television led to his first production job with Bob Stewart Productions. He rose quickly from production assistant to producer, doing over 25 pilots and air shows eventually producing shows such as The $25,000 and $100,000 Pyramids, starring Dick Clark, and garnering multiple nominations and two Emmy Awards. He also produced Pictionary for Dan Enright. Transitioning into the talk show world, David produced such shows as Vicki! (2 nominations), Leeza (2 nominations) and Caryl and Marilyn. He also produced and wrote the primetime special, Lie Detector.
At the Academy of Television Arts and Sciences, David served as Co-Chairman of the Daytime Emmy Awards serving on the Board of Governors for 14 years as well as on numerous other committees. He founded TV Cares, ATAS' AIDS awareness committee, chairing the committee with honorary co-chair, Angela Lansbury for 15 years. He also conceived and produced the annual Ribbon of Hope Celebration honoring programs and individuals for responsible programming in the area of AIDS awareness and education. Along with Tom Viola of Broadway Cares/Equity Fight AIDS, he helped to make the Red Ribbon an international symbol of AIDS Awareness. For two years, he produced and wrote The Ribbon of Hope live event as a Television Special for here! Networks, receiving another Daytime Emmy nomination. In addition, David spent ten years as the Director of Special Events for the Western Region of The Actors' Fund of America.
David has produced countless star-studded live charity events, including, Tap Your Troubles Away: The Words & Music of Jerry Herman, Something Wonderful: the Richard Rodgers Centennial, Kurt Weill: The Centennial, Sing Happy: the Music and Words of Kander & Ebb, The Best is Yet to Come: The Music of Cy Coleman, Hooray For Love: The Harold Arlen Centennial; and Everything's Coming Up Roses: The Jule Styne Centennial and Falsettos at the Wilshire Theatre.
About The National Academy of Television Arts & Sciences
The National Academy of Television Arts & Sciences (NATAS) is a professional service organization dedicated to the advancement of the arts and sciences of television and the promotion of creative leadership for artistic, educational and technical achievements within the television industry. It recognizes excellence in television with the coveted Emmy® Award for News & Documentary, Sports, Daytime Entertainment, Daytime Creative Arts & Entertainment, Public & Community Service, and Technology & Engineering. Regional Emmy® Awards are given in 19 regions across the United States. Beyond awards, NATAS has extensive educational programs including the Regional Student Television Awards for outstanding journalistic work by high school students, as well as scholarships, publications, and major activities for both industry professionals and the viewing public. For more information, please visit the website at www.emmyonline.tv
via Press Release

NBC ANNOUNCES 'THE NBC PRIMETIME PREVIEW SHOW' TO SHOWCASE NEW FALL SEASON
HOSTED BY MATTHEW PERRY ('GO ON'), SPECIAL PROVIDES WIDE SPECTRUM OF ACCESS ON BROADCAST AND ONLINE PLATFORMS FROM AUGUST 18 THROUGH SEPTEMBER 30
UNIVERSAL CITY, Calif. – August 17, 2012 – NBC pulls back the curtain with an exclusive backstage pass of the network's new and returning series for Fall 2012, hosted by Matthew Perry and the cast of NBC's new comedy "Go On," in "The NBC Primetime Preview Show."
The fast-paced entertainment special will showcase exclusive scenes of various series to be delivered across a wide horizon of NBCUniversal media platforms. The program is estimated to be distributed more than 500 times over broadcast, and across a variety of the NBCUniversal family of cable channels as well on digital platforms. The preview also will be made available to the affiliates' and owned stations' websites.
"The NBC Primetime Preview Show" will focus on NBC's new shows for fall 2012, including the broadcast preview/premieres of "The New Normal" (September 11), "Guys with Kids" (preview on September 12 and regular time period premiere on September 26), "Revolution" (September 17) and "Chicago Fire" (October 10). Following additional previews of "Go On" and "Animal Practice" on August 21, "Go On" will premiere in its regular day and time on September 11 while "Animal Practice" makes its regular day and time period debut on September 26.
In addition, NBC's other fall series premieres include "The Voice" (September 10); "Parenthood" (September 11); "Grimm" (regular day and time period premiere on September 21); "Up All Night," "The Office" and "Parks and Recreation" on September 20; "Law & Order: Special Victims Unit" on September 26 (two-hour debut); "30 Rock" on October 4; "Whitney" and "Community" on October 19.
The annual Fall program will run from August 18 through September 30 and will be offered to NBC's 235 television stations (check local listings) as well as a variety of the NBCU family of cable channels, NBC2Go, on-demand and broadband. NBC stations will also make it available on their websites while NBC.com will feature it as well. In addition, the program will be screened on selected American Airlines flights (estimated to be shown on approximately 11,000 flights).
"The NBC Primetime Preview Show" is produced by NBC Custom Content Marketing.
Fans are able to engage via MyNBC and their existing Facebook and Twitter profiles. Please follow us on http://www.facebook.com/nbc and at http://twitter.com/nbc.
NBC.com continues to offer full episodes and interactive experiences for all of its popular series at www.nbc.com.
via Press Release
With Major Crimes, Dallas and Perception,
TNT Now Claims Cable's Top 3 New Series Launches for the Year-to-Date
TNT's blockbuster series The Closer ended its extraordinary seven-season run last night with 9,075,000 viewers in Live + Same Day, making it cable's #1 series telecast for the summer-to-date.
The Closer's finale was followed by the debut of TNT's newest drama, Major Crimes, which brought in 7,184,000 viewers in Live + Same Day to rank as cable's #1 new series launch for the year-to-date. TNT has now charted cable's Top 3 new series launches of 2012, with Major Crimes followed by the June 13 premiere of Dallas (6.9 million viewers) and the July 9 debut of Perception (5.6 million viewers).
Since premiering in 2005, The Closer has assembled a remarkable string of successes. The award-winning drama is the only series in cable history to rank #1 for five consecutive years, which it did from 2005 to 2009. This year, The Closer is once again topping the charts as cable's most-watched series for the summer-to-date.
Within the pantheon of The Closer's many highly rated episodes, last night's series finale is the drama's second-most-watched episode ever. It ranks closely behind the show's September 2007 midseason finale, which drew 9,207,000 viewers in Live + Same Day. The finale is expected to surpass that episode's Live + 7 delivery (9,948,000) when final data becomes available in two weeks.
Among key demos, last night's finale of The Closer averaged more than 2 million adults 18-49 and 2.7 million adults 25-54 in Live + Same Day. The premiere of Major Crimes brought in 1.5 million adults 18-49 and 2.0 million adults 25-54. In both demos, it now ranks behind Dallas among cable's top new drama series launches for the year-to-date, with Perception coming in third among adults 25-54.
Starting next Monday, Major Crimes will move into The Closer's timeslot at 9 p.m. (ET/PT), followed by all-new episodes of Perception at 10 p.m. (ET/PT).
About TNT's The Closer
For seven memorable seasons, Deputy Chief Brenda Leigh Johnson and the LAPD's Major Crimes unit have closed some of television's most intriguing, mind-bending and surprising cases. This summer, Johnson and her team faced their final cases together as the record-breaking blockbuster series starring Emmy® winner Kyra Sedgwick came to an end. Sedgwick has been joined by The Closer's extraordinary Screen Actors Guild Award®–nominated cast includes Jon Tenney as Brenda's husband, FBI Special Agent Fritz Howard; J.K. Simmons as Police Chief Will Pope; Corey Reynolds as Detective Sergeant David Gabriel; Robert Gossett as Commander Taylor; G.W. Bailey as Lieutenant Provenza; Tony Denison as Lieutenant Andy Flynn, Michael Paul Chan as Lieutenant Mike Tao, Raymond Cruz as Detective Julio Sanchez and Phillip P. Keene as audio-visual technician Buzz Watson. Two-time Oscar® nominee Mary McDonnell also starred in The Closer as Captain Sharon Raydor, the role she continues to play in Major Crimes.
The Closer is produced for TNT by The Shephard/Robin Company, in association with Warner Bros. Television. The series was created by James Duff, who serves as executive producer with Greer Shephard, Michael M. Robin, Kyra Sedgwick and Rick Wallace.
About TNT's Major Crimes
TNT's all-new drama series Major Crimes is taking television's favorite squad of detectives into bold new territory. Two-time Oscar® nominee Mary McDonnell stars in the series, continuing her Emmy®-nominated role from The Closer. Joining her are fellow Closer veterans G.W. Bailey, Tony Denison, Michael Paul Chan, Raymond Cruz and Phillip P. Keene. In addition, Robert Gossett, Jon Tenney and Jonathan Del Arco will guest-star in several episodes. The series also stars Graham Patrick Martin as Rusty, a homeless juvenile whose character will be introduced in the final episode of The Closer, and Kearran Giovanni as Detective Amy Sykes, an ambitious undercover police detective and military veteran who served in Afghanistan. While The Closer's focus has been on the lead character's uncanny ability to secure airtight confessions from suspects, Major Crimes centers on what it takes to secure an airtight conviction.
Major Crimes is produced by The Shephard/Robin Company, in association with Warner Bros. Television. The Closer's James Duff, Greer Shephard, Michael M. Robin, and Rick Wallace serve as executive producers on the new series.
About TNT
TNT, one of cable's top-rated networks, is television's destination for drama. Seen in 99 million households, TNT is home to such original drama series as Rizzoli & Isles, Falling Skies, Dallas, Perception, Major Crimes, Franklin & Bash, Leverage, Southland and the upcoming Monday Mornings. The network also features dramatic unscripted originals like this summer's The Great Escape and the upcoming Boston Blue (working title) and 72 Hours (working title). In addition, TNT is the cable home to popular dramas like The Mentalist, Bones, Supernatural, Las Vegas, Law & Order and Castle, which starts this year; primetime specials, such as the Screen Actors Guild Awards®; blockbuster movies; and championship sports coverage, including NASCAR, the NBA and the NCAA Division I Men's Basketball Championship.
Turner Broadcasting System, Inc., a Time Warner company, creates and programs branded news; entertainment; animation and young adult; and sports media environments on television and other platforms for consumers around the world.
via Press Release
"THE PRICE IS RIGHT" ANNOUNCES ITS FIRST-EVER SEARCH TO FIND A MALE MODEL

Search Will Air as a Five-Episode Web Series Competition on PriceIsRight.com and Youtube.com/PriceIsRight, With Viewers Voting Online for the Winner

THE PRICE IS RIGHT is holding its first-ever search to find a male model.  The search will air as a five-episode web series competition on PriceIsRight.com and Youtube.com/PriceIsRight in late September.  The winner, who will be chosen by viewers, will win a one-week modeling gig on the game show.

The search will begin with an open casting call in Los Angeles on Thursday, August 30, when the male model hopefuls will be interviewed and judged by the show's female models and show producers on qualities such as their verbal skills, posing and ability to properly showcase a product.  Contestants who are selected to move on will participate in a series of challenges designed to reveal who has the best on-camera presence and modeling skills.  The judges will eliminate contestants after each challenge, but at certain points, one of the two contestants who finish in the bottom of a challenge may have the chance to win their way back into the competition.  At the end of the web series, up to six contestants will remain, where it will be up to the viewers to determine the winner.

Following the competition, the finalists will be revealed during the Friday, Sept. 28 episode of THE PRICE IS RIGHT.  Viewers will have the opportunity to vote online for their favorite model at priceisright.com through Thursday, Oct. 4.  The winner will begin their week-long modeling gig on THE PRICE IS RIGHT on Monday, Oct. 15.

Following is the information for the open call:

Thursday, August 30, 10:00 AM – 2:00 PM

KCBS Studios

4024 Radford Avenue

Studio City, CA 91604

Go to priceisright.com for official rules and eligibility.

THE PRICE IS RIGHT, the longest-running game show in television history, is hosted by Drew Carey.  Produced by FremantleMedia North America, THE PRICE IS RIGHT is broadcast weekdays (11:00 AM-12:00 Noon, ET; 10:00-11:00 AM, PT) on the CBS Television Network.
via Press Release
ROBIN ROBERTS CELEBRATES THE GREATEST TWOSOMES IN TELEVISION HISTORY
ON "TV'S MOST DYNAMIC DUOS: PRESENTED BY THE PALEY CENTER FOR MEDIA,"
SUNDAY, SEPTEMBER 2 ON ABC

"Good Morning America" anchor Robin Roberts hosts a two-hour countdown of couples who have graced television with their amazing chemistry, hilarity, friendship and, in many cases, sexual tension. Whether it's Johnny Carson and Ed McMahon, Laverne and Shirley, Tony and Carmela Soprano, Homer and Bart Simpson, Mulder and Scully or Lucy and Ethel, there is no shortage of indelible duos on television. Who will be No. 1? Find out on "TV's Most Dynamic Duos: Presented by The Paley Center for Media," airing SUNDAY, SEPTEMBER 2 (9:00-11:00 p.m., ET) on the ABC Television Network.

This couples cavalcade includes all-new reminiscences by some of television's most beloved actors and personalities including Megan Mullally, Edie Falco, George Wendt, John Ratzenberger, Cindy Williams, Penny Marshall, Garry Marshall (creator of "Happy Days," "Laverne & Shirley"), Nancy Cartwright (voice of Bart Simpson), Ed Asner, Vanna White, Penn & Teller, Chris Hardwick, Tom Smothers, Adam Carolla, Tom Bergeron and Brooke Burke-Charvet.

The 30 duos were selected by a poll conducted by Nielsen Media Research. They are (in alphabetical order):
via Press Release
BELOVED SOAP STARS OF PAST AND PRESENT HOST NEW DAYTIME PROGRAMMING BLOCK ON INVESTIGATION DISCOVERY: DAYS OF OUR KNIVES

– Daytime Block Launches Monday, August 20 from 1-4 PM E/P –

– Includes First Look at DEADLY AFFAIRS with Susan Lucci, Airing September 3 at 1 PM E/P in the Original All My Children Timeslot –

(Beverly Hills, CA) – Walking in on your beau bedding your best friend… Halting your wedding because your evil twin stole your spot at the altar… Discovering that your mortal enemy is really your long-lost sibling. These may seem like the plotlines of a delicious daytime soap, but sensational stories are anything but fiction on Investigation Discovery. Dishing out the drama of blindsided betrayals, mistaken identities, and deadly deceptions, ID is staking its claim on real-life soap operas with the launch of daytime programming block DAYS OF OUR KNIVES on Monday, August 20 from 1-4 PM E/P. By enlisting adored soap stars to host themed programming each weekday, ID will provide a new alternative to devoted soap fans searching for new "stories" to turn to. Hosting the block each day will be talent hailing from the drama that started it all, Guiding Light¸ to the now-longest running soap currently in production, General Hospital.

"Investigation Discovery is already the home of guilty pleasure programming, but perhaps there is no more popular example of a classic guilty pleasure than the soap opera," said Henry Schleiff, president and general manager of Investigation Discovery. "With ID being the #4 network in daytime for Women 25-54*, we realized that soap fans already love The Young and the Restless so let's give it to them ID-style: the young and the reckless!"
via Press Release
TWO'S COMPANY, BUT THREE'S A CROWD WHEN ONE'S A KILLER ON INVESTIGATION DISCOVERY'S NEW SERIES DEADLY AFFAIRS
– Hosted by Emmy Award-Winning Actress and Queen of Daytime Soap Susan Lucci –
(Beverly Hills, CA) – From love triangles that implode to office romances exposed, stories of passionate love affairs turned crimes of passion aren't just happening on daytime television. They happen in real life and, sometimes, are even stranger than fiction. No stranger to steamy scandals and deadly dalliances, Emmy Award-winning actress and queen of daytime soap Susan Lucci hosts DEADLY AFFAIRS, premiering Saturday, September 8 at 10 PM E/T on Investigation Discovery. Ahead of the premiere, fans that miss seeing the much-adored Lucci in her former "All My Children" timeslot can catch her in a 10-minute first look at DEADLY AFFAIRS, during ID's recently announced daytime block, DAYS OF OUR KNIVES, on Monday, September 3 at 1 PM E/P. The new block of themed programming will air weekdays from 1-3 PM with introductions by beloved soap stars of past and present.
"Investigation Discovery's explosive ratings growth reflects the fact that it has found the perfect recipe for expert storytelling and packaging of these real-life soap operas that leave our fans wanting more," said Henry Schleiff, president and general manager of Investigation Discovery. "The addition, today, of the incomparable Susan Lucci, who will now lend a voice to these tales of twisted love triangles, further underscores our efforts to make ID the leading destination for compelling stories of crimes of passion."
DEADLY AFFAIRS tells real-life tales of love gone terribly wrong – from wandering eyes at the workplace leading to adulterous romps in the supply closet to bible-study couples tempted by lust to commit the ultimate sin – proving affairs can be murder on the heart. Episodes contain two stories, each interlaced with expert commentary from local authorities and true-crime experts, as well as first-person accounts from friends and family of the victims.
The first four episodes of DEADLY AFFAIRS are:
In Too Deep Premieres Saturday, September 8 at 10 PM E/P
From the outside, Michael and Jan Roseboro seem to have it all, but of course things aren't always as they seem. When Michael meets Angie, a summertime fling quickly turns into a passionate romance. The affair becomes too hot to handle and, in the end, deadly. Location: Lancaster, PA
Melinda and David Harmon meet at church camp and are models of marital devotion. They hurry to start their lives together. Popular and fully immersed in church life, Melinda catches the eye of Mark Mangelsdorf, an impressive young senior at the local college. It isn't long before tongues begin to wag and sparks begin to fly. Soon, the fires of passion are ignited, but who will get burned? Location: Olathe, KS
Fatal Finale Premieres Saturday, September 15 at 10 PM E/P
Kristin Rossum is young, beautiful, and intelligent, but her girl-next-door exterior masks a dark side that includes a penchant for drugs. Her husband, Greg de Villers, is her Prince Charming but feels betrayed when he discovers she's been having an affair with her hot new boss. Now that Kristin's secret is out, who kills who? Location: San Diego
Widowed and nearing the age of 50, schoolteacher Nelda Mason never expects to fall in love again. But everything changes when Charles Chumbler, a new substitute, arrives. It looks like they'll live happily ever after, until a mysterious young man named Michael Kariakis shows up on their doorstep, claiming to be an illegitimate son. The marriage quickly spirals out of control, leading to a stunning, fatal climax in a remote Kentucky pasture. Location: Tampa, FL
Battle of the Sexes Premieres Saturday, September 22 at 10 PM E/P
Carolyn and Ken Stahl are the quintessential power couple, but behind their professional exterior is a fast-fading romance. A successful wife isn't enough to keep Ken from making the rounds with young hospital receptionist Adriana. When the cheating couple makes little attempt to conceal their affair, fate prescribes not one but two murders. Location: Huntington Beach, CA
After her three sons leave the nest, widowed teacher Janine Sutphen packs up to start a new chapter in a new town. It's clear from the moment she meets Rob Petrick that they share the same zest for life, but like most good fish in the sea, this one comes with a catch. Two years into their marriage, Rob reconnects with an old high school fling and soon, they are absorbed in a passionate, long-distance engagement. But the title of "Mrs. Petrick" is already taken. Someone has to go. Who will it be? Location: Durham, NC
Lust for the Job Premieres Saturday, September 29 at 10 PM E/P
Bill and Melanie McGuire are picture perfect with successful careers and a growing family. But when a hot and steamy workplace affair begins, their once idyllic marriage crashes down around them, ending with one saw, two bullets, and three suitcases. Location: Warren County, NJ
Robert Temple and Rosemary Christensen were both working toward a new life together, but while one is climbing their way up the corporate ladder, the other is climbing onto someone else. The flame Robert and Rosemary once shared is now raging out of control. Location: Clearwater, FL
DEADLY AFFAIRS is produced for Investigation Discovery by Sirens Media. For Sirens Media, Valerie Haselton Drescher, Rebecca Toth Diefenbach, and Chris Nusbaum are executive producers. For Investigation Discovery, Pamela Deutsch is executive producer, Sara Kozak is senior vice president of production, and Henry Schleiff is president and general manager.
About Investigation Discovery
Investigation Discovery (ID), America's leading investigation network and the fastest-growing network in television, is the source for fact-based investigative content about culture, history and the human condition. Providing the highest quality investigative programming focused on fascinating stories of human nature from the past to the present to nearly 79 million U.S. households, Investigation Discovery's in-depth documentaries and series challenge viewers on important issues shaping our culture and defining our world. For more information, please visit investigationdiscovery.com
(SoapOperaNetwork.com) – Editor's Note: The information is clearly outdated at this point, but "Days of our Lives" issued the following statement to Soap Opera Network just a short time ago announcing (what we've already previously reported) that Gary Tomlin and Christopher Whitesell are now heading up the shows writing team effective immediately with Lorraine Broderick in as a breakdown writer.
via press release

'Days of our Lives' announces new head writers Gary Tomlin and Christopher Whitesell, both of whom are Daytime Emmy award winners!

The two writers join forces immediately, working together as a team to continue to pay tribute to the show's roots both in storytelling and character development. Tomlin and Whitesell will be joined by Daytime Emmy award winning Lorraine Broderick as a member of the breakdown writing team.

Co-Executive Producer Greg Meng comments, " We are excited and look forward to the stories of romance, suspense and intrigue this new dream team plans to tell."
Related Story: 'Days of our Lives' Put on Notice by NBC?
via press release

"NEW GIRL," "RAISING HOPE" AND "GLEE"

TO CONTINUE LAUGHS IN 2012-13 SEASON ON FOX

Spring Into Tuesdays Tomorrow with the Return of GLEE,

Followed By All-New Episodes of NEW GIRL and RAISING HOPE

FOX has ordered a second season of freshman breakout hit NEW GIRL, a third installment of the irreverent family comedy RAISING HOPE and a fourth season of the genre-defying musical sensation GLEE, it was announced today by Kevin Reilly, President of Entertainment, Fox Broadcasting Company.

"Over the past season, NEW GIRL has become the hottest new appointment series for young adults; RAISING HOPE has established itself as one of the smartest and most unique offbeat comedies on television; and GLEE has continued its success as a genre-defying, global cultural phenomenon," said Reilly. "All three of these comedies add a fresh and distinctive flavor to our Tuesday nights, and I'm really happy to bring them back to our air next season."

All-new episodes of GLEE return to Tuesdays (8:00-9:00 PM ET/PT), beginning tomorrow, April 10, with NEW GIRL remaining at 9:00-9:31 PM ET/PT, and RAISING HOPE returning to its regular time slot at 9:31-10:00 PM ET/PT.

Currently in its first season, NEW GIRL is the No. 1 new series among Adults 18-34 and the No. 2 new scripted series among Adults 18-49. The show stars Zooey Deschanel as a school teacher who moved in with three single guys, and their new friendships changed their lives in unexpected ways. The Golden Globe-nominated series also stars Jake Johnson, Max Greenfield, Lamorne Morris and Hannah Simone. In the all-new "Normal" episode airing tomorrow, Tuesday, April 10 (9:00-9:31 PM ET/PT), Jess (Deschanel) invites Russell (guest star Dermot Mulroney) to spend the weekend at the loft. Created by Liz Meriwether ("No Strings Attached"), NEW GIRL is produced by Chernin Entertainment in association with 20th Century Fox Television. Meriwether, Jake Kasdan, Peter Chernin, Katherine Pope, Dave Finkel and Brett Baer are executive producers.

In the two-part season finale of RAISING HOPE beginning tomorrow, Tuesday, April 10 (9:31-10:00 PM ET/PT), and concluding on Tuesday, April 17 (9:31-10:00 PM ET/PT), Nancy Grace guest-stars as the host of the newsmagazine series "Inside Probe," which turns its focus on the Chance's history, culminating in the family going on trial to fight for custody of baby Hope. Created by Emmy Award winner Greg Garcia, the series follows the Chance family as the unplanned addition to their family becomes a toddler. The show stars Lucas Neff, Emmy Award nominee Martha Plimpton, Garret Dillahunt, Shannon Woodward and Cloris Leachman. RAISING HOPE is produced by Amigos de Garcia Productions in association with 20th Century Fox Television.

Now in its third season, GLEE continues to be a Top 10 comedy among Adults 18-49 and the No. 1 scripted series among Teens. The hit series returns this spring answering the dramatic cliffhangers of Quinn's (Dianna Agron) car accident, Finn (Cory Monteith) and Rachel's (Lea Michele) wedding and Sue's (Jane Lynch) pregnancy, as graduation at McKinley High approaches. In the Spring Premiere "Big Brother" episode airing tomorrow, Tuesday, April 10 (8:00-9:00 PM ET/PT), Blaine's (Darren Criss) big-shot Hollywood actor brother Cooper (guest star Matt Bomer, "White Collar") comes to visit. GLEE is produced by Ryan Murphy Television in association with 20th Century Fox Television. Ryan Murphy, Brad Falchuk, Ian Brennan and Dante Di Loreto serve as executive producers.

Become a fan of the shows on Facebook at www.facebook.com/NewGirlonFOX, www.facebook.com/RaisingHope and www.facebook.com/glee. Follow the series at www.twitter.com/NewGirlonFOX (#NewGirl), www.twitter.com/RaisingHopeFOX (#RaisingHope) and www.twitter.com/gleeonfox (#Glee).