via Press Release

NBC ANNOUNCES 'THE NBC PRIMETIME PREVIEW SHOW' TO SHOWCASE NEW FALL SEASON
HOSTED BY MATTHEW PERRY ('GO ON'), SPECIAL PROVIDES WIDE SPECTRUM OF ACCESS ON BROADCAST AND ONLINE PLATFORMS FROM AUGUST 18 THROUGH SEPTEMBER 30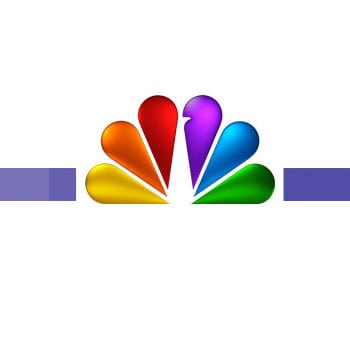 UNIVERSAL CITY, Calif. – August 17, 2012 – NBC pulls back the curtain with an exclusive backstage pass of the network's new and returning series for Fall 2012, hosted by Matthew Perry and the cast of NBC's new comedy "Go On," in "The NBC Primetime Preview Show."
The fast-paced entertainment special will showcase exclusive scenes of various series to be delivered across a wide horizon of NBCUniversal media platforms. The program is estimated to be distributed more than 500 times over broadcast, and across a variety of the NBCUniversal family of cable channels as well on digital platforms. The preview also will be made available to the affiliates' and owned stations' websites.
"The NBC Primetime Preview Show" will focus on NBC's new shows for fall 2012, including the broadcast preview/premieres of "The New Normal" (September 11), "Guys with Kids" (preview on September 12 and regular time period premiere on September 26), "Revolution" (September 17) and "Chicago Fire" (October 10). Following additional previews of "Go On" and "Animal Practice" on August 21, "Go On" will premiere in its regular day and time on September 11 while "Animal Practice" makes its regular day and time period debut on September 26.
In addition, NBC's other fall series premieres include "The Voice" (September 10); "Parenthood" (September 11); "Grimm" (regular day and time period premiere on September 21); "Up All Night," "The Office" and "Parks and Recreation" on September 20; "Law & Order: Special Victims Unit" on September 26 (two-hour debut); "30 Rock" on October 4; "Whitney" and "Community" on October 19.
The annual Fall program will run from August 18 through September 30 and will be offered to NBC's 235 television stations (check local listings) as well as a variety of the NBCU family of cable channels, NBC2Go, on-demand and broadband. NBC stations will also make it available on their websites while NBC.com will feature it as well. In addition, the program will be screened on selected American Airlines flights (estimated to be shown on approximately 11,000 flights).
"The NBC Primetime Preview Show" is produced by NBC Custom Content Marketing.
Fans are able to engage via MyNBC and their existing Facebook and Twitter profiles. Please follow us on http://www.facebook.com/nbc and at http://twitter.com/nbc.
NBC.com continues to offer full episodes and interactive experiences for all of its popular series at www.nbc.com.