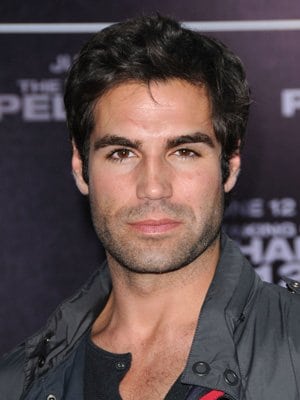 On Monday, February 11, Paos Revolution, the team behind the upcoming "On Air" film starring "All My Children's" Jordi Vilasuso (Dr. Griffin Castillo) and Alicia Minshew (ex-Kendall Hart) announced the launch of their official website. "The launch of paosrevolution.com is the first step of our plan to connect fans to the soap actors and insiders they love. Founding partners Jordi Vilasuso, Dock (Jeff Dockweiler) and John Homa are committed to creating an interactive actor friendly environment," said a press release announcing the launch.
Planning behind the website breaks things down into three key locations:
Front and center is a blog where soap fans will gain details on projects their favorite soap stars are involved in, insight from insiders on what goes on behind the scenes of daytime shows and stories that cast and crew are able to share with fans for the first time.
An important second area will house original programming such as the upcoming reality webisode series "Perfect Day." This show will enable a special fan the opportunity to spend a perfect day with their favorite celebrity while that celebrity highlights and raises awareness for the charity that is closest to their hearts.
The third element to the website is the online store, which enables fans to embrace and support Paos' brand by offering logo infused merchandise for purchase.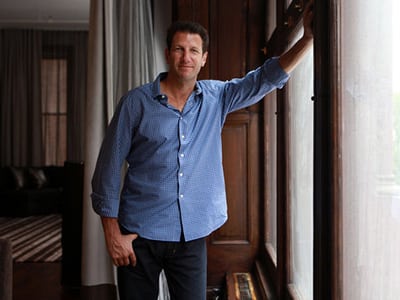 "We hope to make PaosRevolution.com an elite source of creative property that can satisfy all of the unique demands of the most loyal fan base in entertainment, give them a more personal access to the stars they love and introduce them to the new web-based phase of the entertainment industry," Dock said in a statement.
As part of the "insight from insiders" section, Jeff Kwatinetz, the man behind the company that is bringing "All My Children" and "One Life to Live" back to life (pun intended), recently posted on the PaosRevolution.com blog.
"While the battle to get into production on 'All My Children' and 'One Life to Live' was long and difficult, we are beyond excited to be so close from finally having the director say 'action!' I am truly so passionate about these two shows and I am working as hard as I possibly can to help make them the best they can be," Kwatinetz said. He added, "I'm touched by the support the fans have given us and we couldn't possibly have arrived at this point without them."
In addition to Vilasuso and Minshew, some of the soap stars associated with Paos include Daniel Cosgrove ("All My Children," "As The World Turns," and "Guiding Light"), Stephanie Gatschet ("All My Children," "Guiding Light"), Julie Marie Berman ("General Hospital"), Steve Burton ("General Hospital", "The Young and the Restless") and Maurice Benard ("General Hospital"). The Paos reality series "Perfect Day," which will profile various daytime soap stars along with one of their fans and an important charity the actor supports, is planned for release sometime early this year.