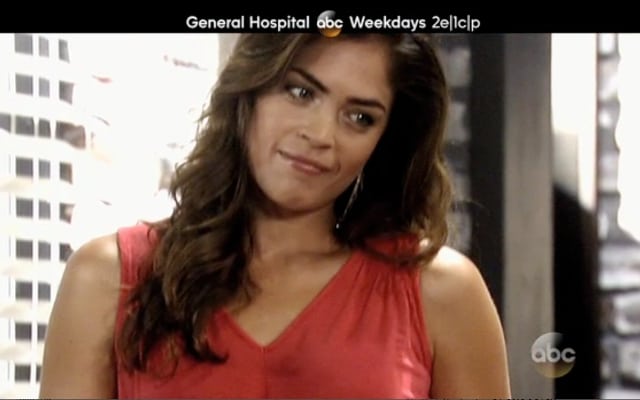 "General Hospital's" 50th Anniversary commemoration episodes have been bringing the sudser some of its highest ratings in months, and the numbers haven't stopped soaring! According to a press release sent out by the network, the show's recent baby and legal drama powered it to a five-month high of 2.78 million total viewers. In addition, the episodes propelled the show to its 2nd-most-watched week in five months in Women 18-49 (665,000/1.0 rating) and Women 25-54 (917,000/1.5 rating), respectively.
Using Nielsen Media Research Date, the network broke down each episode and revealed that Tuesday's telecast — featuring complications with Britt's (Kelly Thiebaud) baby and a newly-freed Franco (Roger Howarth) proclaiming his feelings for Carly (Laura Wright)  — garnered 3 million views, making it the sudser's most watched telecast since April. Meanwhile, the reveal of Baby Connie during Wednesday's episode brought in 1.03 million viewers, making it the 2nd-most-watched telecast in over 2 years in Women 25-54.
The numbers mean that, with only one more week to go in the 2012/13 season, "GH" is on pace to deliver its strongest season in five years in Total Viewers (2.97 million) and will be able to boast the biggest year-to-year increases of any broadcast in daytime drama (+14% – vs. 2.61 million). What's more, the show is also the growth leader season to season in Women 18-34 (+35 – 253,000 vs. 187,000) and Women 18-49 (+7% – 769,000 vs. 718,000).
Also of note is that season to date, the ABC soap is television's #1 broadcast program in daytime in Women 18-34, and ranks #2 in Women 18-49 and Women 25-54.