via Press Release
ANDREW T. KUBITZ NAMED EXECUTIVE VICE PRESIDENT, 
PROGRAM PLANNING & SCHEDULING, ABC ENTERTAINMENT GROUP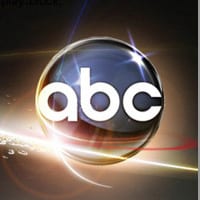 Andrew Kubitz, an esteemed entertainment executive with 17 years of scheduling experience, has been named executive vice president, Program Planning & Scheduling, ABC Entertainment Group, it was announced today by Paul Lee, president, ABC Entertainment Group, to whom he will report. In his new role, Kubitz will have oversight of daytime, primetime and late-night program planning and scheduling, as well as film acquisition and theatrical inventory. Kubitz will also facilitate and coordinate windowing strategies for ABC Entertainment Group programming across all platforms.
"Andy's appointment brings a fresh perspective and a strategic sensibility to our planning and scheduling efforts, joining a team that is second to none in our industry," said Lee. "Together, I'm confident they will help us take ABC to a whole new level."
Kubitz added: "I'm looking forward to joining the ABC Entertainment team. The network's amazing programming and innovative approach to storytelling is exciting for viewers, myself included. It's a thrill to participate in the creative process in an effort to better position the signature programming that so many hold near and dear to their hearts."
Kubitz was most recently senior vice president of Program Planning & Scheduling for CBS Television, since 2010. In this position he was responsible for developing long term programming and scheduling strategies for CBS and the CW's primetime, daytime and late night lineups. This included determining program schedules, episode orders, show repeat and original episode schedules, budget reviews and length of show runs. He also managed theatrical film acquisitions and theatrical inventory delivery requirements. Prior to this, Kubitz held a series of positions within CBS, having joined that company in December 1994 as a page in Los Angeles, CA.
Kubitz began his career with a diverse array of experience behind the camera, including associate producer & editor, L & L Pictures; videographer for Newline Cinema; film best boy/grip/first assistant camera operator at Visual Anthropology Productions; and videographer for ABC WAOW-TV.
Kubitz earned a Bachelor of Science from the University of Wisconsin Stevens Point and a Master of Business Administration from Pepperdine University.