Related: Television Icon Larry Hagman Has Died
via Press Release
All of us at TNT are deeply saddened at the news of Larry Hagman's passing. He was a wonderful human being and an extremely gifted actor. We will be forever thankful that a whole new generation of people got to know and appreciate Larry through his performance as J.R. Ewing. Our thoughts and prayers are with his family at this very difficult time.
via Press Release
L.E.A.D.E.R.S.H.I.P.1st along with ElliptiGO Presents
STAND UP AMERICA

FOR IMMEDIATE RELEASE

San Diego, CA – L.E.A.D.E.R.S.H.I.P.1ST along with ElliptiGO will present STAND UP AMERICA, taking place at the WorldBeat Center in Balboa Park on Saturday, Nov 24th, and featuring celebrity elliptical riders who believe in the message " Stand Up America." A number of high profile celebrities have committed to supporting this initiative including Arianne Zucker, who plays Nicole Walker on NBC's "Days of our Lives," and Lorenzo Neal, future Hall of Famer and Former SD Charger.

L.E.A.D.E.R.S.H.I.P.1ST is proud to bring STAND UP AMERICA to the WorldBeat Center in Balboa Park for the launch site of the STAND UP AMERICA CAMPAIGN. The purpose of this community rally is to engage and empower community leaders and to promote the importance of "STANDING UP" for communities across America. This campaign will also raise awareness and support for the following non-profit organizations: Elijah's Heart, LifeCHANGE, National Sports Authority , MACE Operation Home Front , National School Resource Officer Association and other to be named .

This awareness campaign will feature LEADERSHIP.1ST founder, Derrick Boles and celebrity riders "standing up" on a mobile elliptical machine provided by ElipitiGO from San Diego, CA to New Orleans, LA during Super Bowl Week.

Media will have the opportunity to speak to and interview live all celebrities in attendance including Lorenzo Neal, Arianne Zucker and Papa Joe Bradford.

L.E.A.D.E.R.S.H.I.P.1ST is a non-profit 501 (c) 3 organization committed to engaging current and future leaders through community development and educational initiatives.

ABOUT LifeCHANGE:
LifeCHANGE Leadership Programs give young adults the opportunity to challenge themselves and each other to the highest possible degree in order to realize their strength as true leaders and forces for positive change in their world.

The LifeCHANGE team consists of Arianne Zucker, Creator and Co-Founder, Todd Zucker, Creator and Co-Founder, Jason Cook, Director and Executive Producer of LifeCHANGE Productions, and Steve Fenske, Executive Director for the LifeCHANGE Leadership Programs.

ABOUT NATIONAL SPORTS AUTHORITY
The National Sports Authority (Authority) is a division of the ESP Education & Leadership Institute, a non-profit 501(c)(3) organization. The primary objective of the National Sports Authority is to level the playing field in sports through advocacy, education and entrepreneurial development. The Authority will implement programs and strategies that will result in the better utilization and management of two important resources that exist in the Black community, historically Black & Universities, and Black athletic talent. www.thensa.org

For more information about this event visit: WWW.STAND-UPAMERICA.COM
It's the semi-finals as ABC's "Dancing with the Stars" pays tribute to Michael Jackson and the 25th Anniversary of his "Bad" album. The "Dancing" tribute airs days before the network presents "Michael Jackson: BAD 25," a documentary special directed by Spike Lee.
"The Young and the Restless" to re-air classic episode of Victor (Eric Braden) and Nikki's (Melody Thomas Scott) wedding that aired on September 5, 2002.
via Press Release
PEOPLE.COM LAUNCHES FIRST-EVER SEXIEST MAN AND WOMAN ON TV POLL
Winners to Be Announced Live on ABC's "Emmys® Red Carpet Live," Sunday, September 23
People.com is launching its first-ever Sexiest Man and Woman on TV poll. Users will have the opportunity to vote for their favorite of five male and five female finalists chosen by PEOPLE's editorial staff. Voting begins today on http://www.people.com, http://www.emmys.com and http://www.abc.com, and will continue until 7:30 p.m., ET / 4:30 p.m., PT on Sunday, September 23, the evening of "The 64th Primetime Emmy® Awards."
The five male TV star finalists are LL Cool J ("NCIS: Los Angeles"), Jon Hamm ("Mad Men"), Joe Manganiello ("True Blood"), Dylan McDermott ("American Horror Story") and Aaron Paul ("Breaking Bad"). The five female TV star finalists are Zooey Deschanel ("New Girl"), Christina Hendricks ("Mad Men"), Heidi Klum ("Project Runway"), Sofía Vergara ("Modern Family") and Kerry Washington ("Scandal").
The winners of the poll will be announced live on ABC's "Emmys Red Carpet Live," hosted by "Good Morning America's" Josh Elliott & Lara Spencer, Chris Harrison ("The Bachelor" / "The Bachelorette") and Clinton Kelly ("The Chew," "What Not to Wear"), which begins the festivities of TV's biggest night, coast to coast, SUNDAY, SEPTEMBER 23 from 7:00-8:00 p.m., ET / 4:00-5:00 p.m., PT, immediately followed by the awards ceremonies, live from 8:00-11:00 p.m., ET / 5:00-8:00 p.m., PT. Jimmy Kimmel, star and executive producer of the late-night ABC talk show, "Jimmy Kimmel Live," hosts "The 64th Primetime Emmy Awards."
via Press Release
GILLES MARINI IS PROMOTED TO SERIES REGULAR ON 
ABC FAMILY'S HIT DRAMA "SWITCHED AT BIRTH" 
Burbank, CA (September 18, 2012) – Actor Gilles Marini has been promoted to series regular for the upcoming second season of "Switched at Birth," the hit original drama on ABC Family. Gilles has a recurring role in the first season as Angelo Sorrento, Bay's biological father and Regina's ex, who comes back into their lives after finding out about the switch.
The Fall leg of the first season is currently airing Mondays at 8:00 PM ET/PT on ABC Family, with the second season premiering in early 2013. Fall season to date, "Switched at Birth" ranks as the #1 scripted cable TV telecast in Women 18-34 and Women 18-49 against all Monday cable TV telecasts.
Gilles can also be seen on the upcoming season of "Dancing with the Stars: All Stars" on ABC.
"Switched at Birth" is executive-produced by Lizzy Weiss ("Blue Crush"), Paul Stupin ("Make It or Break It"), Becky Hartman Edwards ("Parenthood") and John Ziffren ("Melissa & Joey," "Make It or Break It"). The series stars Katie Leclerc as Daphne Vasquez; Vanessa Marano ("Gilmore Girls") as Bay Kennish; Constance Marie ("George Lopez") as Regina Vasquez; D.W. Moffett ("Friday Night Lights") as John Kennish; Lea Thompson ("Back to the Future," "Caroline in the City") as Kathryn Kennish; Lucas Grabeel ("High School Musical") as Toby Kennish; and Sean Berdy as Emmett Bledsoe with guest star Marlee Matlin ("The West Wing").
Part of the Disney/ABC Television Group, ABC Family is distributed in over 97 million homes. ABC Family features programming reflecting today's families, entertaining and connecting with adults through relatable programming about today's relationships – told with a mix of diversity, passion, humor and heart. ABC Family's programming is a combination of network defining original series and original movies, quality acquired series and blockbuster theatricals. Emmy® Award-winning ABCFamily.com provides a variety of interactive entertainment and community features, from rich, fan-centric programming – including blogs, viewing parties, webisodes, full episodes of the network's hit programming, along with sneak peek exclusive previews and behind-the-scenes clips. ABC Family is also the destination for annual Holiday events with "13 Nights of Halloween" and "25 Days of Christmas." ABC Family. A New Kind of Family.
CBS announced today that it will broadcast the 39th Annual "People's Choice Awards" Live on Sunday, January 9, 2012 from the Nokia Theater L.A. Live. Additionally, fans of TV, Music and Movies can begin voting on 15 potential new categories to be added to this years telecast. Voting is now open at www.PeoplesChoice.com/pca/categories.
via Press Release
THE "PEOPLE'S CHOICE AWARDS 2013″ TO BE BROADCAST ON THE CBS TELEVISION NETWORK LIVE JAN. 9 FROM THE NOKIA THEATER L.A. LIVE

Mark Burnett to Return as Executive Producer of "People's Choice Awards 2013″

Category Voting Launches Today at 

www.PeoplesChoice.com

 and Via Social Media PlatformsCHEAT TWEET: .@peopleschoice Awards will be broadcast LIVE on CBS on January 19. Vote for categories at 

www.PeoplesChoice.com

!

The PEOPLE'S CHOICE AWARDS, the only major awards show where fans determine the nominees and winners across categories of movies, music and television, will air live from the Nokia Theater L.A. Live onWednesday, Jan. 9, 2013 (9:00-11:00 PM, ET/delayed PT) on the CBS Television Network.

Award-winning producer Mark Burnett will return as executive producer of the telecast, which will serve as the kick-off to the 2013 awards show season.  "I am so thrilled and fortunate to be once again producing this year's 'People's Choice Awards,'" said Mark Burnett, PCA Executive Producer.  "Passionate and devoted fans are what make us successful and it is an honor to give them a chance to celebrate their favorites in entertainment."

In People's Choice tradition, fans will once again have the opportunity to weigh in on new PEOPLE'S CHOICE AWARDS categories.  Starting today, 15 categories are eligible for voting on www.PeoplesChoice.com/pca/categories and the top vote-getters will be added to the pool for the 2013 show.  Potential new categories include Favorite On-Screen Romance (Movies), Favorite DJ (Music) and Favorite Ensemble Cast (Television), among others.  Fans also have the opportunity to write in their own submissions for a special award that honors celebrities who have given back to their local community.

"One of the greatest aspects of the 'People's Choice Awards' is that fans have a say throughout the entire process," said Fred Nelson, President of People's Choice.  "From categories to nominees to winners, the people are in charge.  We're excited to once again empower the fans to create the show they want to see on January 9."  Jane Mun, Fred Nelson and Hyunjoo "Kimmie" Kim will join Burnett on the 2013 People's Choice Awards production team.  Mun and Nelson will serve alongside Burnett as executive producers, with Kim as co-executive producer of the telecast.

About People's Choice

Now in its 39th year, the People's Choice Awards continues to be the only major awards show voted on entirely by the public for fan favorites in music, movies and television.  The People's Choice official Web site atwww.PeoplesChoice.com houses the voting platform where fans determine the categories, nominees and winners for the annual awards show.  Every year, potential nominees are determined by national ratings averages, box-office grosses, music sales and PeoplesChoice.com data, and then vetted through EPoll Market Research.  Fred Nelson is the President of People's Choice, and the awards show is produced by Procter & Gamble Productions, Inc. [NYSE:PG], which is represented by MediaVest Worldwide, Inc., supervisors of the production.

CATEGORIES UNDER CONSIDERATION FOR PEOPLE'S CHOICE AWARDS 2013

MOVIES

Favorite ANIMATED CHARACTER

Favorite COMIC BOOK ADAPTATION

Favorite FACE OF HEROISM

Favorite ON-SCREEN ROMANCE

Favorite VILLAIN

MUSIC

Favorite DJ

Favorite FACE OF POP MUSIC

Favorite FAN FOLLOWING

Favorite FESTIVAL HEADLINER

Favorite SINGER/ACTOR

TELEVISION

Favorite COMPETITION/REALITY SHOW JUDGE

Favorite ENSEMBLE CAST

Favorite FACE OF FEARLESSNESS

Favorite NEW TALK SHOW HOST

Favorite YOUNG TV STAR

Web site:  http://www.PeoplesChoice.com

Facebook: http://www.facebook.com//#!/peopleschoice

Twitter: @peopleschoice
via Press Release
SEASON PREMIERE

VIEWERS CRAVE SECONDS

ON MONDAY, SEPTEMBER 10, "THE CHEW" RETURNS WITH BIG GUESTS, THEIR FIRST
BOOK AND EVEN BIGGER APPETITES, AS SEASON TWO KICKS OFF ON ABC

Katie Couric is the Featured Guest

The Chew: FOOD. LIFE. FUN to Be Released Tuesday, September 25 by Hyperion

ABC's "The Chew" returns for its second season MONDAY, SEPTEMBER 10 (1:00-2:00 p.m. ET), bringing with it a smorgasbord of exciting guests, culinary creations and tips and tricks to make life healthier, easier and, frankly, a whole lot more fabulous. Season Two will also continue to showcase the hosts' signature series, including "Five in Five," "Mario's Simple Italian," "The Power of Oz," as well as "Clinton's Craft Corner" and "C&C Food Factory."

Katie Couric is the featured guest, stopping by to preview the first day of her new syndicated talk show, "Katie," with hosts Mario Batali, Michael Symon, Carla Hall, Clinton Kelly and Daphne Oz.

On TUESDAY, SEPTEMBER 25, Hyperion will publish The Chew: FOOD. LIFE. FUN, a companion book that gives viewers more to "chew on," featuring seasonal recipes and commentary from the co-hosts.
via Press Release
"BAD25" DOCUMENTARY FROM ACCLAIMED DIRECTOR SPIKE LEE TO AIR ON ABC
Thanksgiving Special Celebrating the 25th Anniversary of 
Michael Jackson's Landmark "BAD" Album and Tour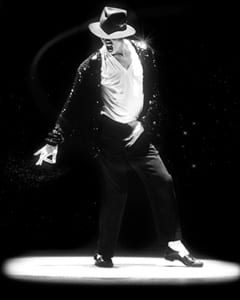 ABC has acquired the television rights to "BAD25," a documentary film by the award-winning director Spike Lee. Airing at Thanksgiving (details to be announced at a later date), "BAD25" shares fresh insights into the King of Pop's creative vision that resulted in his landmark "BAD" album, this year marking its 25th anniversary.
"This will be a very special Thanksgiving for all families to enjoy the genius of Michael Jackson," said Spike Lee. "Big thanks to ABC for allowing people to witness the making of Michael Jackson's 'BAD' album. Shamon."
Academy Award® nominated filmmaker Spike Lee teamed with The Estate of Michael Jackson and Legacy/Epic Records, carefully culling The Estate's archives for rare and never-before-seen footage for the film which focuses on the creative forces that pushed Jackson to make the "BAD" album and launch the BAD Worldwide Tour. "BAD25" marks the first ever in-depth, behind-the-scenes film project to chronicle a Michael Jackson album and tour, and was filmed in advance of the 25th anniversary celebration of the iconic album, the record-breaking world tour and the groundbreaking short films that changed music history. The album's 25th Anniversary will be celebrated on September 18, 2012 with the Legacy/Epic Records release of deluxe 25th Anniversary editions of the album.
The documentary features numerous interviews conducted personally by Spike Lee, including Jackson's confidants, choreographers, musicians and collaborators, such as Oscar-winning film director Martin Scorsese, Joe Pytka and others who worked on many of the iconic "BAD" videos, bringing Jackson's songs to life on the screen through short films that remain some of the most vivid and creative storytelling by a musical artist.
ABC will air a version of "BAD25," offering Michel Jackson fans across the country a rare look at the man who changed the music world forever (time to be announced at a later date.) Spike Lee documentaries include the Peabody and Emmy Award®-winning "When the Levees Broke: A Requiem in Four Acts" and its follow up, "If God Is Willing and Da Creek Don't Rise," "Kobe Doin' Work" and the Oscar-nominated "4 Little Girls." Lee directed both short films for Michael Jackson's "They Don't Care About Us" in 1996.
The third and final album collaboration for Jackson and Quincy Jones, "BAD" marked a pivotal coming of age for the King of Pop as a performer, composer and producer. The album was No. 1 around the world, made history with five consecutive No. 1 singles on the Billboard chart, produced nine chart-topping singles, nine groundbreaking short films, and to date has generated over 45 million units in sales. "BAD" was nominated for six Grammys and won two; the album also earned Jackson the Video Vanguard Award at the MTV VMA Awards. Songs on the original album are "Bad," "The Way You Make Me Feel," "Speed Demon," "Liberian Girl," "Just Good Friends" featuring Stevie Wonder, "Another Part of Me," "Man in the Mirror," "I Just Can't Stop Loving You," "Dirty Diana," "Smooth Criminal," with "Leave Me Alone" added to the CD version of the album once released.
via Press Release
ANDREW T. KUBITZ NAMED EXECUTIVE VICE PRESIDENT, 
PROGRAM PLANNING & SCHEDULING, ABC ENTERTAINMENT GROUP
Andrew Kubitz, an esteemed entertainment executive with 17 years of scheduling experience, has been named executive vice president, Program Planning & Scheduling, ABC Entertainment Group, it was announced today by Paul Lee, president, ABC Entertainment Group, to whom he will report. In his new role, Kubitz will have oversight of daytime, primetime and late-night program planning and scheduling, as well as film acquisition and theatrical inventory. Kubitz will also facilitate and coordinate windowing strategies for ABC Entertainment Group programming across all platforms.
"Andy's appointment brings a fresh perspective and a strategic sensibility to our planning and scheduling efforts, joining a team that is second to none in our industry," said Lee. "Together, I'm confident they will help us take ABC to a whole new level."
Kubitz added: "I'm looking forward to joining the ABC Entertainment team. The network's amazing programming and innovative approach to storytelling is exciting for viewers, myself included. It's a thrill to participate in the creative process in an effort to better position the signature programming that so many hold near and dear to their hearts."
Kubitz was most recently senior vice president of Program Planning & Scheduling for CBS Television, since 2010. In this position he was responsible for developing long term programming and scheduling strategies for CBS and the CW's primetime, daytime and late night lineups. This included determining program schedules, episode orders, show repeat and original episode schedules, budget reviews and length of show runs. He also managed theatrical film acquisitions and theatrical inventory delivery requirements. Prior to this, Kubitz held a series of positions within CBS, having joined that company in December 1994 as a page in Los Angeles, CA.
Kubitz began his career with a diverse array of experience behind the camera, including associate producer & editor, L & L Pictures; videographer for Newline Cinema; film best boy/grip/first assistant camera operator at Visual Anthropology Productions; and videographer for ABC WAOW-TV.
Kubitz earned a Bachelor of Science from the University of Wisconsin Stevens Point and a Master of Business Administration from Pepperdine University.