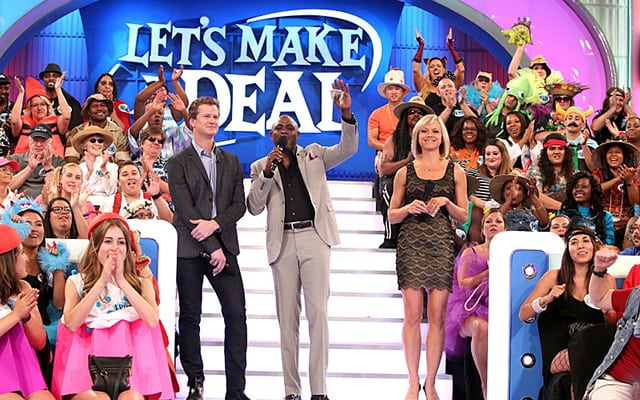 The power of Twitter strikes again: After featuring a popular episode in which fans had the ability to enact game-changing elements via the social media site, CBS' "Let's Make a Deal" is bringing its Twitter episode back once more!
The game show will be taping the special episode beginning at 3PM ET/12PM PT on Thursday, October 16. Fans can follow along by accessing @LetsmakeaDeal on Twitter, and can vote on game-changing elements — including cash and prizes — by using the hashtag #DecideTheDeal. The votes will be received and tallied immediately, with the most popular choices incorporated into the episode, which will air on Wednesday, October 22.
Happy voting and viewing!