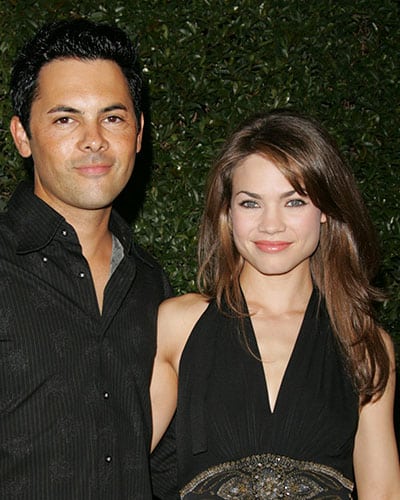 On Monday, June 16, Michael Saucedo returns to ABC's "General Hospital" as Juan Santiago, who is back in Port Charles to support his cousin, Sabrina Santiago (Teresa Castillo), during her hour of need. You'll recall that Sabrina's baby with Patrick Drake (Jason Thompson), Gabriel Drake Santiago, died last week following the hit -and-run car accident that forced the early delivery of the child in late April.
Juan will be in attendance for baby Gabriel's funeral and will factor into the exit of Sabrina now that Castillo is currently on maternity leave following the May 29 birth of daughter Victoria Milani, with husband Shane Aaron. Saucedo is married to "GH's" Rebecca Herbst (Elizabeth Webber) in real-life.
Meanwhile, on Tuesday, June 17, Hannah Nordberg debuts as a recast Josslyn Jacks. Look for Josslyn to be slow in warming up to Franco (Roger Howarth), who is moving in with her and her mother, Carly (Laura Wright).