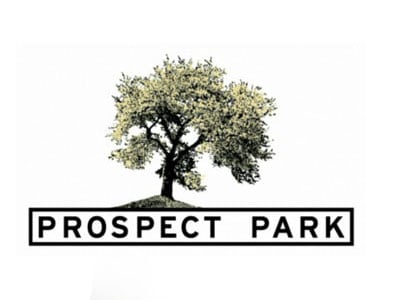 Get ready for your jaws to drop, because the battle over "All My Children" and "One Life to Live" just got a hell of a lot uglier! In addition to the lawsuit that Prospect Park launched against ABC this April for the alleged sabotage of the company's efforts to move the two sudsers online, the plaintiff filed a new amended complaint today with more details regarding the alphabet network's alleged fraud and a claim that ABC schemed to create a "mega soap." And guess what? It all comes with a demand for more than $95 million in damages!
As fans might remember, Prospect Park entered into a licensing agreement with ABC soon after the network cancelled both "AMC" and "OLTL." As per the deal, Prospect Park owned the licensing rights to both shows and was able to bring to them to viewers online via The Online Network. Shortly after, however, it is rumored that ABC realized that abandoning the shows was a mistake and therefore purposefully dismissed Prospect Park's chances at launching the shows successfully — which, according to The Hollywood Reporter, is only the beginning!
According to official documents secured by the publication, ABC's alleged scheme to thwart Prospect Park started with an ABC announcement in late December that the network had hired "OLTL" executive producer Frank Valentini and headwriter Ron Carlivati to helm its remaining soap, "General Hospital" — which was the beginning of a "quest for a mega soap." The next part of the alleged plot involved convincing Prospect Park to allow "GH" to "borrow" certain "OLTL" characters in a limited, short-term capacity. But, as brought to light by Prospect Park's original lawsuit, the plaintiff says that "even before the ink dried on the parties' agreement, ABC began unilaterally changing key storylines and themes, literally killing some 'OLTL' characters and deeply integrating others into the 'GH' landscape, all to create a mega soap of 'GH' behind Prospect Park's back."

Now, the plaintiff is adding that "ABC even went so far as to induce the actors who had been playing some of the more popular characters on 'OLTL' to sign secret, exclusive, multi-year contracts with ABC — all without a word to Prospect Park," which was allegedly to "limit or prevent the actors' return to 'OLTL' once Prospect Park exercised its options rights."
"We have developed an increasing amount of evidence from ABC," says Prospect Park attorney James Maloney. "The arrogance of ABC is simply amazing… A jury is going to be outraged by this conduct."
For more on the story, including ABC's statement regarding Prospect Park's claims, click here.