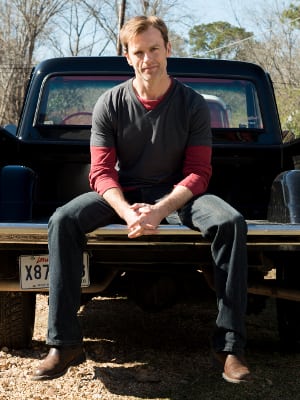 Fans have seen Trevor St. John do many things over the years as his "One Life to Live" characters Todd Manning and Victor Lord Jr., both of which are rather dark roles that helped keep the actor fairly shrouded in mystery. And considering his soap experience, we'll bet in a million years most fans would never have guessed where the actor would end up next: Co-starring in GMC TV's family film, "Finding Normal," alongside former "Full House" starlet Candace Cameron Bure!
The "fish-out-of-water" romantic comedy features Bure (who's famous for her role as D.J. Tanner on "Full House") as Dr. Lisa Leland, an intelligent, big city surgeon who accidentally gets trapped in a nowheresville town while on her way to meet her boyfriend in New York City. While stuck in the tiny  town, she meets principled Lucas Craig, played by St. John, who helps the doc question what a truly meaningful life is all about.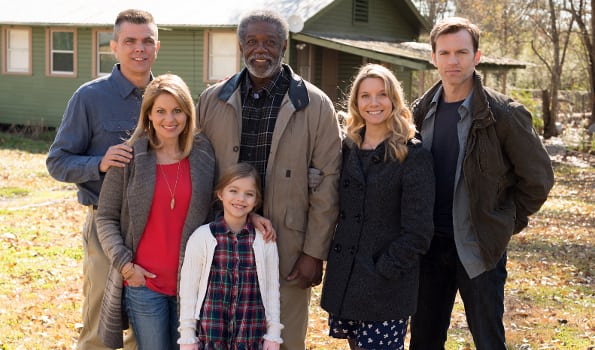 "I like Candace," St. John says of Bure in a behind-the-scenes teaser trailer for the movie. "I think she's a really sweet person, down to earth, talented."
Adds Barbara Fisher, SVP, Original Programming of GMC TV, in a press release: "'Finding Normal' is a perfect movie for families looking for a romantic and inspirational story. GMC continues to expand our line up of original programming with content that features uplifting stories with popular, high-profile casts that appeal to a multi-cultural and multi-generational audience. We are pleased to again work with the talented Candace Cameron Bure, who starred in one of our highest rated original movies, 'The Heart of Christmas.'"
The film, which also stars Lou Beatty Jr. ("Grey's Anatomy," "NCIS," "Betty White's Off Their Rockers"), Andrew Bongiorno ("Satisfaction," "Rush") and Mark Irvingsen ("True Justice") premiers exclusively on GMC TV on Saturday, May 18, and Sunday, May 19 at 7:00, 9:00 and 11:00 p.m. ET/PT.