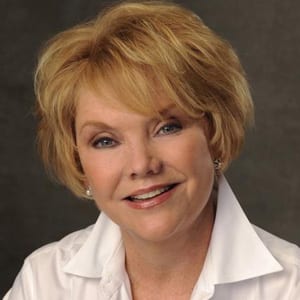 UPDATE 4/7/13: While it is the same duration in length, TOLN has released a revised version of the "One Life to Live" recap video. The revised video removes usage of Little Richard singing and playing the piano during Bo and Nora's 1995 wedding. To accomodate, fans are able to see an additional second or two of the wedding as the duo walks up the aisle.
PREVIOUS 4/4/13: For more than 43 years ABC's "One Life to Live" entertained millions of viewers each and every weekday, week after week, year after year. Sadly, the network canceled the soap in 2011 and the series aired its then final episode in January 2012. Now, in anticipation of its return on Hulu, Hulu Plus and iTunes on Monday, April 29, The OnLine Network has released a recap of the series as hosted by Erika Slezak (Victoria Lord Buchanan).
Nearly 8 minutes in length, Slezak covers the trials and tribulations faced by the youth of Llanview, including the birth of Destiny Evans and Matthew Buchanan's (previously played by Shenell Edmonds and Eddie Alderson) child, The Tale of Todd, Blair and Tea (Roger Howarth, Kassie DePaiva and Florencia Lozano) and the whole Manning clan – including Victor Lord, Jr. (Trevor St. John)!