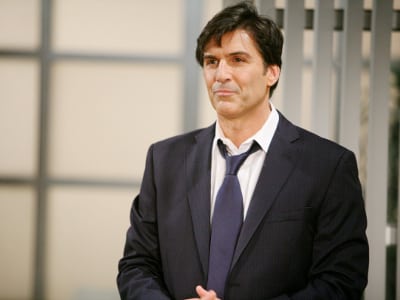 ABC has announced that "All My Children's" Vincent Irizarry (David Hayward) and Thorsten Kaye (Zach Slater) along with "One Life to Live's" Erika Slezak (Victoria Lord) will appear on the Thursday, April 25 edition of the networks "The View."
With guest co-host Gretchen Wilson (album, "Right on Time"), the actors are expected to talk about the triumphant return of their former ABC Daytime soaps as they get ready to launch via Hulu, Hulu Plus and iTunes courtesy of The OnLine Network beginning Monday, April 29.
Also scheduled to appear on the chat show are Self Magazine's Best Beauty winners and Carla Bruni (album, "Little French Songs").
"The View" airs Weekdays from 11:00 AM – 12:00 Noon, ET/10:00 AM – 11:00 AM, PT on the ABC Television Network. The talk show is also available to watch online daily at 4:00 PM, ET/1:00 PM, PT on ABC.com.