As evidenced by the first episode of "One Life to Live," life in Llanview has continued long after the soap ended its ABC run in January 2012. No, we don't mean that the soap has jumped ahead five years as sister soap "All My Children" has done in order to progress its storylines, we mean characters didn't just walk upstairs to the attic and kept silent and still while the millions of fans mourned their reported last breaths. Scheduled to re-launch on Monday, April 29 via Hulu, Hulu Plus and iTunes, the soap is about to take things higher with the opening of Blair's new night club, Shelter, as the backdrop to getting things moving once more.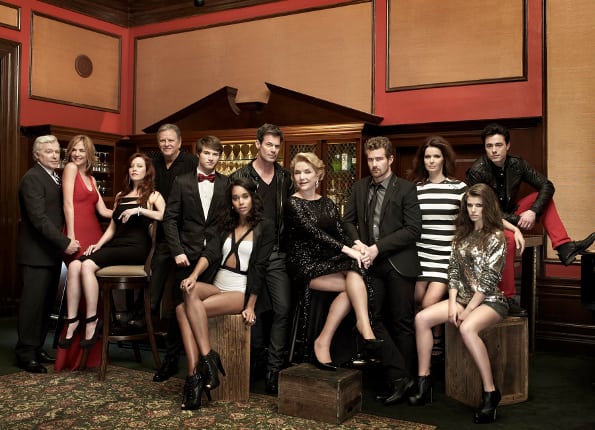 THE THEME
Featuring "OLTL's" contract players dancing (including Bo/Nora, Natalie/Cutter with a twist of Rama/Cutter into Dorian/David followed by Rama/David, then Todd/Blair with Jack walking towards them, followed by Dani/Tea, and finally featuring Jeffrey/Dani/Destiny/Matthew and Viki/Clint), "Brand New Start" is the title of "One Life's" new opening theme and was written and produced by Snoop Lion (previously Snoop Dogg), but performed by Iza Lach, newly signed to Snoop's Berhane Sound System label. The theme ends with the words, "Let me feel you, can't you see I'm not afraid."
THE VISUALS
Only two years has gone by since the ABC cancellations of "AMC" and "OLTL," but just as the American soaps ("The Bold and the Beautiful," "Days of our Lives," "General Hospital," and "The Young and the Restless") were essentially being given their last rights, several international soaps including "Hollyoaks," "EastEnders," and "Neighbours" found themselves receiving a huge American following. One key component for that could be due to their use of on location shooting that doesn't appear as though they were done just because the budget allowed a show to go outside. With "OLTL" the on location shooting seems quite natural and in no way does it take you from the environment the characters are placed in. One particular scene stands out involving a character entering, talking in and exiting a limo. Normally, we'd see the fakeness in a scene like that. For this show, you get the primetime experience… in HD! There are other scenes where things take place outdoors, but you'll just have to tune in to find out what they are and what purpose they serve. Otherwise, "OLTL" of 2013 looks nothing like "OLTL" of 1968 – 2012, and that's a good thing!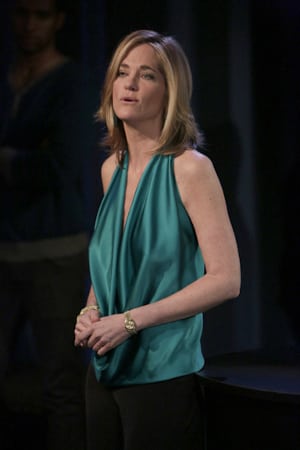 SHELTER
Proclaimed as "Llanview's hottest, sexiest nightclub," viewers are introduced to Shelter in the very first episode of the series. As previously noted, the club is owned by Blair Cramer (Kassie DePaiva) with Cutter Wentworth (Josh Kelly) serving as club promoter and Rama Patel (Shenaz Treasury) as hostess. While music featured on soaps are typically scrutinized by fans due to licensing issues, Prospect Park forged ahead and has retained its agreement with Universal Music Group. As a result, hip and modern Top 40 music (and more) is heavily featured scene to scene and doesn't give you one iota of an impression that a song was inserted simply because of some tie-in the network (in this case The OnLine Network) decided to do in order to help promote some artists new CD. Shelter literally feels like a place a character would go to simply to get away from their everyday lives and the problems that come with that life just as any one of you would go to a club to unwind after a rough week filled with so much drama. The demand to get into Shelter is just as real as the demand to get into a club anywhere in New York City with one waiting in line just to be given the opportunity to enter the popular locale. The bouncers are not skinny preppy boys, but bouncers with the brawn to back their power. Scenes where characters throw one back with one another looks so real you would think the actors are getting drunk while bringing their persona to life. Capricorn (which Shelter replaced) surely is no more, that's for sure.
YOUNG ADULTS
There are no "teens" in Llanview at the moment, per se. Destiny Evans (Laura Harrier), Matthew Buchanan (Robert Gorrie), Danielle Manning (Kelley Missal) and Jeffrey King (Corbin Bleu) make up the quartet of young adults that delve into real problems and real issues facing our youth today. Between Destiny and Matthew raising a child (baby Drew Buchanan), Jeffrey landing himself a dream job at The Banner and Dani searching for a purpose, viewers will be able to relate to the modern situations the characters are placed, no matter if that includes good or bad situations. Harrier and Gorrie have nicely taken on the life of their characters previously portrayed by Shenell Edmonds (Destiny) and Eddie Alderson (Matthew) as the roles morph into the over 21 age group. Fans should have no problem being quickly engaged in their past and future storyline as the chemistry between the two actors is instantly there while leaving you wanting more. Gorrie in particular has truly taken Matthew from the little boy Bo Buchanan (Robert S. Woods) fought Sam Rapport (Kale Brown) over all those years back into the man we see today dealing with his own child drama.
Meanwhile, Kelley Missal has simply emerged as the actress to watch come Daytime Emmy time. Watching the starlet portray a new kind of Dani in just a simple half-hour viewing, truly reminds viewers what the Emmy process is really about – finding the Outstanding individual in a given acting category. Corbin Bleu is best known for his days in the phenomenon known as "High School Musical." On "One Life," he portrays a hot, young, driven news reporter looking to get to the bottom of a story even if it includes helping restart the rivalry between his new boss Victoria Lord (Erika Slezak) and Dorian Lord (Robin Strasser). A character given a job that doesn't feel forced just because their portrayer is a "name" actor is refreshing.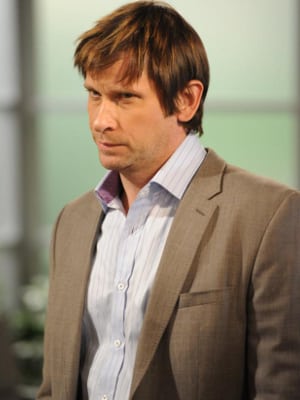 PORT CHARLES MEETS LLANVIEW
Many things happened while Todd Manning (Roger Howarth), Blair and Tea Delgado (Florencia Lozano) were last seen in Port Charles (aka: "General Hospital"). While those things aren't directly mentioned in the first episode, a viewer of both soaps will quickly assert that what they viewed on one series will be continued on the other.
LANGUAGE/SEXUALITY
A major concern some fans have with the new version of "One Life to Live" is the reported use of language and sexuality. From the first episode, fans don't necessarily have anything to worry about in the sex department as no one truly gets down to business – yet. However, male viewers (and even some females) will get scenes with Natalie Buchanan (Melissa Archer) wearing some sexy attire that will have the hearts racing. Language, however is naturally utilized in conversations. While one is always told if you have to use a profane word to get a point across, it shows one's lack of intelligence…the use on this show just makes damn sense.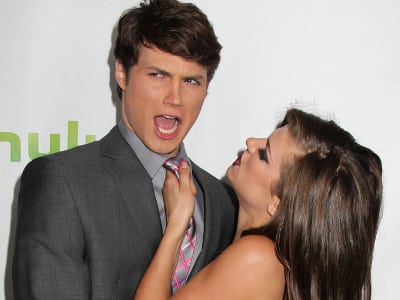 FAMILY/RIVALRIES
Ultimately, as a fan of "OLTL," you will get the sense of family. The term can highlight anything from Bo and Clint (Jerry verDorn) still being the Buchanan brothers in more ways than fighting over Nora Buchanan (Hillary B. Smith) when the show was on ABC, Tea/Dani having the much needed mother/daughter bond or Viki and Dorian back at it. Jack Manning (Andrew Trischitta) and Dani are the atypical brother/sister who actually get along, while David Vickers (Tuc Watkins) still brings the comedy when Dorian needs his particular kind of comfort.
In the end, "One Life to Live" is back and better than ever. The show runs by so quickly that when it's over you can't believe it and you want to already tune in tomorrow…today!