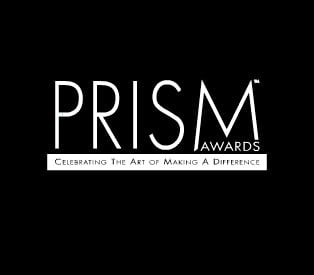 (SoapOperaNetwork.com) — When the 15th annual Prism Awards are handed out later this month in Los Angeles, two of daytime's leading drama series will be honored for recent storylines involving drug abuse and lung cancer. Both "One Life to Live" and "The Bold and the Beautiful" will be recognized at this year's ceremony for the awards, which "honors the creative community for accurate portrayals of substance abuse, addiction and mental health in entertainment programming."
"One Life to Live" beat out "Days of Our Lives" and sister soap "All My Children" in the category of Daytime Drama Series Storyline. While the "DAYS" storyline submitted was not listed on the official Prism Award website, "AMC" received a nod for its J.R. (Jacob Young) alcoholism storyline. "One Life " won with its "Paying It Forward" storyline, which featured Cole Thornhart (Brandon Buddy) saving Hannah O'Connor's (Meghann Fahy) life after she overdosed on pills last fall, and then proceeded to help her kick her drug habit.
"The Bold and the Beautiful" was given the organization's Inaugural PRISM LUNGevity Award for accurate depictions of lung cancer, in recognition of Stephanie's (Susan Flannery) battle with the deadly disease. According to a statement, "The new award was created in partnership with LUNGevity Foundation to encourage accurate depictions of lung cancer – its diagnosis, symptoms, effects, and treatment – in movies and television programs. In 2010, 'The Bold and the Beautiful' introduced a continuing storyline dealing with the character of Stephanie who is diagnosed with Stage 4 lung cancer, despite being a non-smoker, and is undergoing treatments."
The awards will be handed out in a nationally televised ceremony on Sunday, September 25 at 4:00 pm ET on FX. The broadcast will then re-air on a number of other cable/satellite networks through Wednesday, September 28, and will be available on Video On-Demand through the end of October. Click here for a complete schedule and listing of winners in other television and film categories.