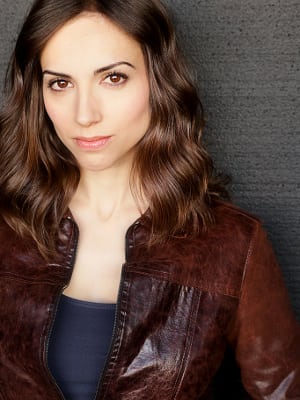 UPDATE: EXCLUSIVE! Jordan Lane Price NOT Miranda Montgomery; Soap Casts Denyse Tontz in Role
PREVIOUS: With news that Eden Riegel would be reprising her role of Bianca Montgomery on TOLN's "All My Children," for what Deadline calls a "cameo guest arc," the actress has taken to Twitter to thank fans for their kind words and to welcome her "daughter" to the show.
"Thank you all for the outpouring of support today. I am thrilled to be returning as Bianca!" said Riegel. She later added, "So I guess I better follow my… ahem… daughter: @JordanLanePrice Gabby, you're still to young for twitter. I hope."
As previously reported, Jordan Lane Price has been cast in the role of an aged Miranda Montgomery, Bianca's child from when she was raped by Michael Cambias (portrayed by William deVry) in 2003. It is understood that Miranda will be part of the teen scene along with an aged AJ Chandler (son of JR and Babe Chandler). It's unclear at this time who will be portraying the character.
In Related News…
When "AMC" begins filming on Monday, February 25, one of the first episodes shot will include scenes from the Pine Valley High School teen set. Soap Opera Network has learned that a casting call went out last week for extras who are legally 18 years of age or older to play 16-18. The call is specifically looking for males and females in their teens – early 20's. All types and all ethnicities are welcome.