Saturday, July 11, 2009 7:21 PM ET |
By Errol Lewis
---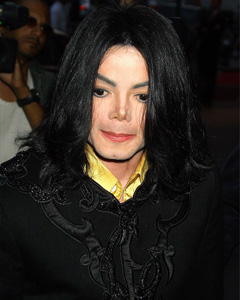 (SoapOperaNetwork.com) — The memorial service for Michael "The King of Pop" Jackson on Tuesday, July 7 resulted in six of the remaining eight soap operas not airing, which has pushed five soaps behind schedule and one canceled soap airless.
ABC's "All My Children," "General Hospital" and "One Life to Live," CBS' "As The World Turns" and NBC's "Days of our Lives" are currently airing one day behind, which has pushed airdates for new and returning characters to the soaps back. CBS' "Guiding Light" aired in parts of the east coast as the soap airs at 10:00 AM in some cities, however, the soap was pre-empted in much of the country despite CBS' anticipation of airing the show in progress. Jackson's memorial service was originally scheduled to air from 1:00 to 2:30 PM on the East Coast and 10:00 to 11:30 AM on the West Coast, but it did not end until 4:00 PM Eastern and 1:00 PM Pacific time. CBS' "The Young and the Restless" and "The Bold and the Beautiful" were the only soaps to air original episodes nationally without interruption as the network pushed the shows' airings to earlier timeslots.
What follows are updated notes on comings and goings from some of your favorite daytime soap operas:
AS THE WORLD TURNS
Lynn Herring Heads to Oakdale– now airs Monday, July 27.
March 'Comes Out' for 'World Turns' – now airs Wednesday, July 15.
DAYS OF OUR LIVES
Former 'GH' Actor Returns to 'DAYS' – airdate tentatively re-scheduled for Tuesday, August 11.
GENERAL HOSPITAL
Who Needs Kate? Lisa LoCicero Placed on Contract – Re: Megan Ward; now airs Thursday, July 16.
Who's That Boy? 'GH's' Christian Alexander – now airs Wednesday, July 15.
Sebastian Roche Brings Evil Back to Port Charles – re-scheduled; airdate unconfirmed at this time.
Bruce Weitz Brings Anthony Back to 'GH' – now airs Monday, July 13.
Ronnie Marmo Brings Fun to 'GH' – aired on Friday, July 10.
All other casting notes are currently on schedule, but still subject to change.
---
Discussion:

---
All My Children
One Life to Live
AMC
Days of our Lives
SOAPnet
ABC
General Hospital
CBS
CBS.com
As The World Turns
Guiding Light
DAYS
NBC
Michael Jackson
iTunes
NBC.com