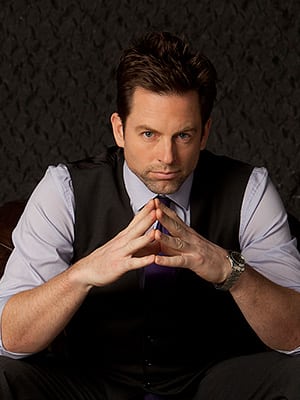 It's been almost six months since "The Young and the Restless'" Michael Muhney (ex-Adam Newman) was let go from the show reportedly due to sexual harassment accusations, and after months of keeping mum following the controversy, Muhney has finally broken his silence with a simple, positive Twitter message.
On Monday, April 28, the actor wrote: "Lotta good people in this world. I'm thankful each and every day for the overwhelming love."
The last time the actor spoke out was in January, following the rumors that he'd groped a co-star. "Benjamin Franklin said it best: 'Believe none of what you hear and half of what you see,'" he wrote.
At this time, it's still unclear whether or not the sexual harassment accusations launched against the actor are true or sensationalized. "Y&R," Sony and CBS haven't publicly commented on those specific details of the situation.