The Young and the Restless

ALL THINGS RELATED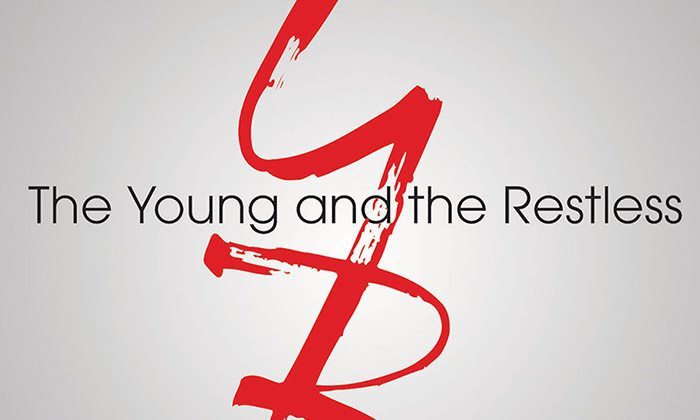 Monday, November 17, 2014 9:00 AM EDT
"The Young and the Restless'"
Daniel Goddard
(Cane Ashby) and
Melissa Ordway
(Abby Newman) already have quite the dream gig, both being stars of daytime's most-watched drama series. But the pair was recently given an opportunity of Showcase Showdown proportions: They were asked to participate in "The Price Is Right's" recent national male model search, for which they not only filmed soap opera scenes with the contestants, but also helped narrow down the final five hotties to the final three that America will have the chance to vote on!
Friday, November 14, 2014 9:46 PM EDT
Ratings Report for the Week of November 3-7, 2014
Friday, November 14, 2014 1:30 PM EDT
"She has her own style. She has her own sense of order. She has her own gun. Justice is sweet," reads the tag from the newly released film, "Miss Meadows," starring actress
Katie Holmes
("Dawson's Creek") as a substitute teacher who on the surface is well mannered and full of grace, but secretly takes matters into her own hands when life appears out of control and no one else is around to make things right. "The Young and the Restless'"
Kate Linder
 (Esther Valentine) co-stars in the film as Principal Trudy Navis.
Thursday, November 13, 2014 2:39 PM EDT
With the return of Adam Newman to the canvas (
Justin Hartley
)*, albeit nearly faceless, and the Sharon/Phyllis reveal, CBS' "The Young and the Restless" attracted its largest audience since March, while increasing week-to-week in Women 18-49, Women 25-54 and Women 18-34, according to newly released Nielsen Live+SD ratings data for the week of November 3-7, 2014.
Wednesday, November 12, 2014 7:55 PM EDT
Thursday, December 4
at 3:00 PM, ET/12:00 PM, PT, marks the beginning of Chapter 13 of "The Bay: The Series," the much beloved web series created by
Gregori J. Martin
. With episodes set to run 20-22 minutes each all throughout the month of December, fans will be able to follow the drama online and through social media using the hashtags #Bayhem and #DecemberBayhem, in addition to the #TheBay. Following the conclusion of Chapter 13, Chapter 14 will debut in mid December.
Tuesday, November 11, 2014 1:34 PM EDT
It's always a struggle for "Days of our Lives'" Brady (
Eric Martsolf
) to stay sober, but events that transpire this week on the NBC sudser push the character to the absolute limit: Following a slew of outlandish circumstances that only happen on soaps, the stressed out addict was just slapped with the news that his ex-lover, Theresa (
Jen Lilley
), is pregnant! But just how will Brady handle this latest curveball? And will he and Theresa ever be reunited with the (as of now unborn) child that Kristen (
Eileen Davidson
) secretly stole?
Soap Opera Network
spoke with Martsolf to get his thoughts!
Tuesday, November 11, 2014 2:33 AM EDT
While it had been
widely reported
to be the case, CBS finally confirmed on Monday, November 10, that
Charles "Chuck" Pratt, Jr.
has been hired on as the new head writer of "The Young and the Restless." The
official word
came from "Y&R's" Twitter page, which also noted that Pratt will receive a co-executive producer credit on the series. Pratt replaces
Shelly Altman
and
Jean Passanante
, "Y&R's" current head writing team.
Monday, November 10, 2014 2:14 PM EDT
Lifetime announced last week that it wasn't moving forward with a third season of "Witches of East End,"
reports
Deadline
. The series followed a new generation of witches based on the book of the same name. Featuring former "Days of our Lives" and "Revenge" actor,
Eric Winter
, "Witches" ended its second season in early October.
Monday, November 10, 2014 1:55 PM EDT
Last week Bravo finally
confirmed
that "Days of our Lives" and "The Young and the Restless" actress
Eileen Davidson
had officially joined the cast of the network's "The Real Housewives of Beverly Hills." As viewers get ready to watch all the drama unfold between Davidson and her co-stars, which includes former soap star
Lisa Rinna
("DAYS," "Melrose Place"),
TV Guide Magazine
has an
exclusive
look at Davidson's home.
Monday, November 10, 2014 1:26 PM EDT
"Last Week Tonight with John Oliver" has been entertaining millions of late night talk show fans since debuting earlier this year as an escape from late night talk shows. The premise of the HBO series is that host
John Oliver
takes a closer look at the happenings of the past week in terms of news, politics and social media, and culls it altogether into one half hour of entertainment that seeks to empower and inform its viewers. In a segment highlighting a "CBS This Morning" report on a device known as the Salmon Cannon, Oliver, who was so in awe of the Salmon Cannon concept, gives viewers insight into the purpose (it helps push the Salmon that typically get caught in hydroelectric dams over said dams) and decided to make his own, which resulted in the flying fish hitting several of television's biggest stars including "The Young and the Restless'"
Sharon Case
(Sharon Newman) during a made up "Y&R" scene featuring co-star
Joshua Morrow
(Nicholas Newman) as the two fight over Sharon's hidden secrets.
Monday, November 10, 2014 11:47 AM EDT
The November Sweeps ratings period is a time where the daytime soaps pull out all the stops to attract new and old viewers with big events, big reveals and big returns. No other soap has all three points nailed down as CBS' "The Young and the Restless," which will give viewers another dose of Grace Turner (
Jennifer Gareis
), now that Mariah (
Camryn Grimes
) has officially been revealed to be Sharon's (
Sharon Case
) daughter, while also giving fans insight into what Sharon's childhood friend, Amy Wilson (
Julianna Morris Polaha
), has been up to since last being seen in Genoa City. The soap will also welcome former "M*A*S*H" star
Sally Kellerman
to the cast in the newly created role of Constance Bingham. To ensure viewers are well versed into the happenings on screen and behind the scenes during this very important month,
Soap Opera Network
is breaking down who's coming, who's going, and when to expect those pesky preemptions we all love (to hate).
Friday, November 7, 2014 9:44 PM EDT
Ratings Report for the Week of October 27-31, 2014
Thursday, November 6, 2014 3:08 PM EDT
"The Young and the Restless'"
Steve Burton
is sticking around for at least another year as Dylan McAvoy,
reports
CBS Soaps In Depth
. "I've re-signed for a year, and I'm very happy!" Burton tells the magazine.