The Young and the Restless

ALL THINGS RELATED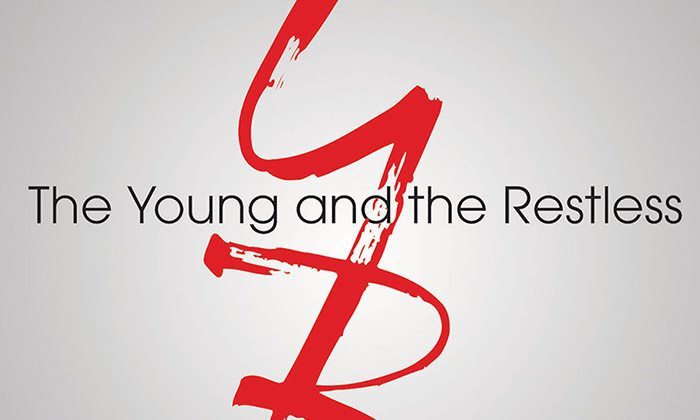 Monday, November 10, 2014 1:26 PM EDT
"Last Week Tonight with John Oliver" has been entertaining millions of late night talk show fans since debuting earlier this year as an escape from late night talk shows. The premise of the HBO series is that host
John Oliver
takes a closer look at the happenings of the past week in terms of news, politics and social media, and culls it altogether into one half hour of entertainment that seeks to empower and inform its viewers. In a segment highlighting a "CBS This Morning" report on a device known as the Salmon Cannon, Oliver, who was so in awe of the Salmon Cannon concept, gives viewers insight into the purpose (it helps push the Salmon that typically get caught in hydroelectric dams over said dams) and decided to make his own, which resulted in the flying fish hitting several of television's biggest stars including "The Young and the Restless'"
Sharon Case
(Sharon Newman) during a made up "Y&R" scene featuring co-star
Joshua Morrow
(Nicholas Newman) as the two fight over Sharon's hidden secrets.
Monday, November 10, 2014 11:47 AM EDT
The November Sweeps ratings period is a time where the daytime soaps pull out all the stops to attract new and old viewers with big events, big reveals and big returns. No other soap has all three points nailed down as CBS' "The Young and the Restless," which will give viewers another dose of Grace Turner (
Jennifer Gareis
), now that Mariah (
Camryn Grimes
) has officially been revealed to be Sharon's (
Sharon Case
) daughter, while also giving fans insight into what Sharon's childhood friend, Amy Wilson (
Julianna Morris Polaha
), has been up to since last being seen in Genoa City. The soap will also welcome former "M*A*S*H" star
Sally Kellerman
to the cast in the newly created role of Constance Bingham. To ensure viewers are well versed into the happenings on screen and behind the scenes during this very important month,
Soap Opera Network
is breaking down who's coming, who's going, and when to expect those pesky preemptions we all love (to hate).
Friday, November 7, 2014 9:44 PM EDT
Ratings Report for the Week of October 27-31, 2014
Thursday, November 6, 2014 3:08 PM EDT
"The Young and the Restless'"
Steve Burton
is sticking around for at least another year as Dylan McAvoy,
reports
CBS Soaps In Depth
. "I've re-signed for a year, and I'm very happy!" Burton tells the magazine.
Thursday, November 6, 2014 12:30 AM EDT
While the date for the 42nd Annual Daytime Emmy Awards wasn't necessarily a secret, it was still somewhat surprising when it was revealed that next year's Daytime Creative Arts Emmy Awards would be taking place on
Friday, April 24
and the big show would be taking place on
Sunday, April 26
- the earliest either ceremony will have taken place since at least 2006.
In an interview with
David Michaels
, Senior Executive Director and Co-Executive Producer for the Daytime Emmy Awards & Events, who notes to
Soap Opera Network
that we can likely thank "The Young and the Restless'"
Christian Le Blanc
(Michael Baldwin) for revealing the dates online, the executive addresses the red carpet debacle that rocked the industry earlier this year, while also providing insight into what we can look forward to seeing from both the creative side and the broadcast side for next year's telecast, and a greater understanding of how four new categories will change the future of the awards ceremony.
Wednesday, November 5, 2014 9:58 PM EDT
As the saying goes, "Remember, remember! The
fifth of November
," in reference to the fifth day of the month of November, which got a modern boost in understanding via the
Natalie Portman
vehicle "V for Vendetta," some CBS Daytime soap fans will remember the day for a presidential press conference that resulted in their favorite soaps being interrupted in several markets, including the second largest market - Los Angeles! As a result, those impacted markets will offer makegoods, which finds stations re-running a program that may have been interrupted in any significant way in its corrected form at a later time. "The Bold and the Beautiful" did not air in nearly 11% of the country, while "The Young and the Restless" did not air in nearly 7% of the country.
Wednesday, November 5, 2014 4:58 PM EDT
If seeing "The Young and the Restless'"
Max Ehrich
(Fenmore Baldwin) appear on both his CBS Daytime home and in his recurring role as "Under the Dome's" Hunter isn't enough for you, then you're in luck: The actor will soon be showing up on Nickelodeon's new comedic series, "100 Things To Do Before High School!"
Wednesday, November 5, 2014 12:38 PM EDT
Today is a must-tune-in day for CBS Daytime, as the network is pulling out all the stops for soap fans!
Tuesday, November 4, 2014 9:23 PM EDT
Before enjoying your annual Thanksgiving meal with friends and family on Thursday, November 27, one day earlier -
Wednesday, November 26
- the men of CBS' "The Young and the Restless" will provide plenty of thanks for viewers of "The Queen Latifah Show" as the talk show welcomes actors
Peter Bergman
(Jack),
Justin Hartley
(Adam),
Daniel Goddard
(Cane),
Bryton James
(Devon) and
Joshua Morrow
(Nicholas) to the program to chat with
Queen Latifah
herself.
Tuesday, November 4, 2014 4:20 PM EDT
The CW announced today that the fourth season of "Hart of Dixie" will launch on
Friday, January 9
at 9:00 PM, ET, with 10 all-new episodes. The series, starring
Rachel Bilson
("The O.C.") and
Wilson Bethel
("The Young and the Restless"), follows a big city girl who moves to quirky BlueBell, Alabama and finds herself more at home there than anywhere she's been before.
Tuesday, November 4, 2014 7:39 AM EDT
Daytime newcomer
Jeffrey Christopher Todd
is heading to CBS' "The Young and the Restless" next month in the recurring role of Tobias, a Jabot employee working in the lab for Ashley Abbott (
Eileen Davidson
).
Monday, November 3, 2014 1:38 PM EDT
"The Young and the Restless'" Genoa City is gaining a new resident, and it seems there will be a Jekyll and Hyde twist!
Monday, November 3, 2014 1:05 PM EDT
Emmy-award winning soap star
Eileen Davidson
has plenty of experience dealing with drama, having played "The Young and the Restless'" Ashley Abbott since 1982 and "Days of our Lives'" Kristen DiMera since 1993, but the actress is admittedly having a bit of trouble adjusting to the intense drama she's enduring as part of the upcoming season of "The Real Housewives of Beverly Hills!"