All My Children

ALL THINGS RELATED
Daytime soap opera airing on Weekdays on ABC. Weeknights on SOAPnet.
Wednesday, September 10, 2014 3:39 PM EDT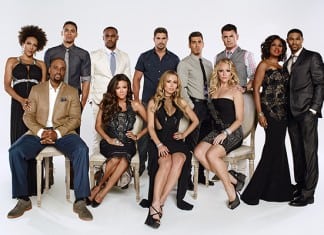 Soap Opera Network teased that OWN's new Tyler Perry series, "If Loving You Is Wrong," is hot, but the series is way more than that: It's literally on fire!
Tuesday, September 9, 2014 12:38 PM EDT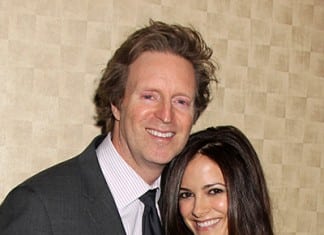 When "All My Children's" Rebecca Budig (ex-Greenlee Smythe; ex-Michelle Bauer, "Guiding Light") tweeted "Waiting. Just waiting," on Sunday, September 7, the world knew it was only a matter of time before the pregnant star would be giving birth. And it looks like yesterday was the special day!
Monday, September 8, 2014 1:27 PM EDT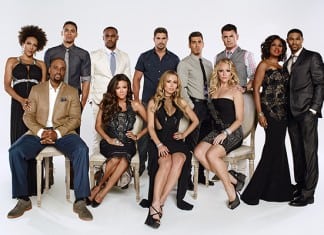 Time to upgrade your fire extinguishers, because Tyler Perry's new series for OWN, "If Loving You Is Wrong," is scorching hot! Not only will the first scenes and beyond have your jaws dropping, the steamy drama also stars former "All My Children" star Aiden Turner (ex-Aidan Devane), former "One Life to Live" star Charles Malik Whitfield (ex-Ben Price), and Joel Rush, who had a short stint as an assistant manager on NBC's "Days of our Lives!"
Thursday, September 4, 2014 2:43 PM EDT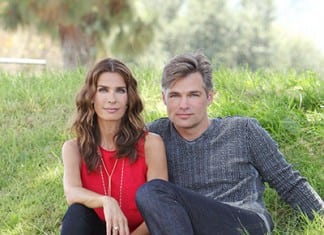 The chemistry between "Days of our Lives'" Hope and Aiden started out as a slow burn, but its since built into an inferno of flames searing through television sets across America. Never one to miss a hot story, Soap Opera Network sat down with portrayers Kristian Alfonso and Daniel Cosgrove, who opened up about the storyline and their real-life professional connection in their first joint interview ever! Read on to get the scoop — which they reveal in between plenty of jokes and laughter!
Thursday, September 4, 2014 12:40 PM EDT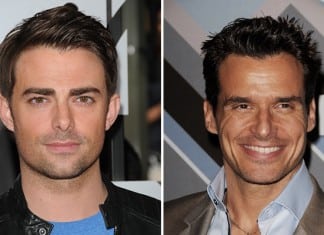 Season 19 of ABC's "Dancing With the Stars" will be hot, hot, hot! This season's cast was announced today, and in addition to the many well-known celebs putting their hat in the ring for the popular mirror ball award are two former soap stars who will be hitting the dance floor, as well!
Thursday, August 28, 2014 2:16 PM EDT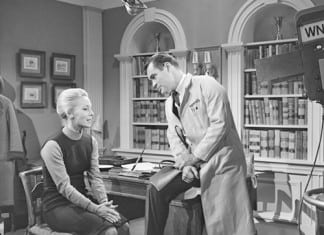 Retro TV has announced that its finally set a debut date for reruns of the classic soap opera, "The Doctors." According to an official press release sent out today, the sudser will join the network's afternoon lineup starting Monday, September 29!
Tuesday, August 26, 2014 9:03 PM EDT
Last week "General Hospital" executive producer Frank Valentini revealed that there will be plenty of villains hanging around the denizens of Port Charles this fall and he wasn't kidding. While a show rep issued a "no comment" when contacted by Soap Opera Network, actress Robin Mattson announced on her Facebook page yesterday that she is returning to the daytime soap as Heather Webber in the near future. "Heather is returning to GH soon!" read Mattson's Facebook posting. Fans last saw Heather in February, when she was carted off to jail.
Monday, August 25, 2014 4:18 PM EDT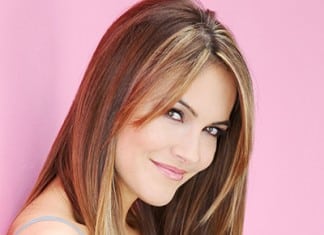 "Days of our Lives'" Kate (Lauren Koslow) wasn't the only one who was shocked when Jordan (Chrishell Stause) hauled back and slapped her across the face for sleeping with Rafe (Galen Gering): Viewers were a bit surprised to see the formerly timid physical therapist continue to grow her backbone, as well. And when Soap Opera Network recently caught up with Stause, she revealed that this is only the beginning of her alter ego's catty side. In fact, Jordan will be getting tougher and tougher as more and more secrets about her unfold!
Monday, August 25, 2014 1:44 PM EDT
As we first reported back in June, CBS' "The Price is Right" is gearing up for its second male model search, but this time with a twist. Instead of searching for male model hopefuls solely in and around the Los Angeles area, as they did back in 2012 for the first go around, "Price" has widened its search across America with casting calls in LA, Boston, Philadelphia, Dallas and Spartanburg, S.C., which kicked off the nationwide search on Saturday, August 16. The prize is a week-long spot on the game show hosted by Drew Carey. "Days of our Lives" star Robert Scott Wilson was the winner of the first competition.
Thursday, August 21, 2014 11:59 PM EDT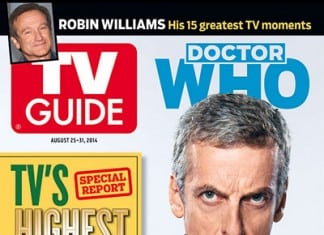 In 2012, Soap Opera Network published our own version of the annual TV Guide Magazine "TV's Highest Paid Stars" issue. In the time since it was published we've been quite shocked to see how many of you were curious to know how much some of daytime and primetime's biggest and brightest stars of yesteryear have gone on to make with their current work in primetime dramas and comedies, reality shows, and even daytime talk shows. Although we were unable to continue our report in 2013 due to circumstances beyond our control, we thought it would be a great opportunity to continue producing the soap opera edition of one of TV Guide's best selling issues with the release of the 2014 edition.