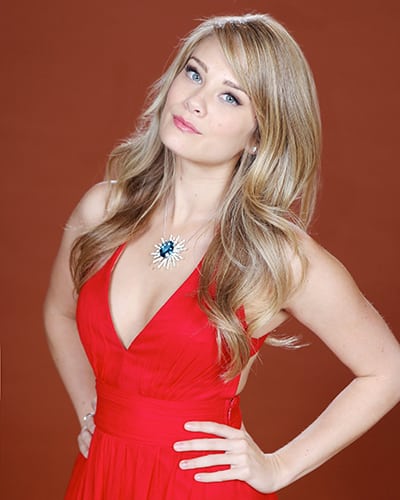 In one of the rarest of circumstances, CBS' "The Bold and the Beautiful" announced on Twitter earlier this evening that actress Kim Matula (Hope Logan) will soon be departing the daytime drama series, just hours after Matula appeared live alongside co-stars Scott Clifton (Liam Spencer), Darin Brooks (Wyatt Fuller) and Ashleigh Brewer (Ivy Forrester) on the network's daytime talk show, "The Talk." Under normal circumstances the talent, or their representatives, would reveal departure news to the press or social media before the show was able to confirm casting updates.
"We wish #KimMatula the best as she moves on to other opportunities," read the show's tweet. "We love Kim & she will always be a part of the #BoldandBeautiful family." There are currently no plans to recast the role of Hope, a rep for the show confirms.
Matula's departure comes hot on the heels of the soap filming on location in Amsterdam, with the episodes set to begin airing on Friday, November 7, as the character of Hope Logan is currently embedded in the middle of one of the most popular love quadrangles to hit daytime in recent memory.
A last airdate for Matula is not yet known at this time, but with Hope pregnant with either Liam or Wyatt's child, and it being the earliest stages of said pregnancy, it's any wonder where the story may lead in the coming weeks and months.