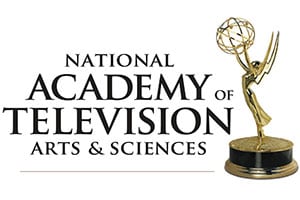 The governing Board of Trustees of The National Academy of Television Arts & Sciences (NATAS) earlier this week announced the election of Charles (Chuck) L. Dages as its new Chairman of the Board. Dages was previously Executive Vice President, Emerging Technology, for Warner Bros., a position he held for nearly twenty years. As part of his job at NATAS, Dages will work in conjunction with the Executive Committee and the Board of Trustees on all major programming, sponsorship and marketing of the non-profit organization and securing its mandate of recognizing excellence in the television and media industry.
"Much has been written in the consumer and professional press of the changes occurring in our industry…the television industry," said Dages. "These well documented changes are tectonic: the diversity of new channels continues; the new business models for funding and paying for content are multiplying; the mobile platforms that laterally free the consumer to watch anytime and anywhere. This is an exciting time and the opportunities and challenges we must master will lead those who lead to reap the rewards. I am confident that with the combined talents of our board of trustees and NATAS staff, working together with our experienced leadership across the country in our nineteen regional chapters, the National Academy will grow and prosper while leading its membership into in this exciting time that many are calling the 'second golden era' of television."
During his time at at Warner Bros., Dages was responsible for leading and applying new, innovative technologies to the production, post-production and distribution of feature films, television and interactive entertainment. He led the creation of a complete studio digital facility for "The Ellen De Generes Show" at the Warner Bros. Studio in Burbank, CA and worked closely with the creators of TMZ in building "tapeless digital newsroom" bringing the website TMZ.com to television with its hallmark instant breaking celebrity news.
Dages succeeds Malachy Wienges, who served as Chairman from June 2011 to July 2014.
Consisting of over 13,000 broadcast and media professionals as represented by 19 regional chapters across the country, The National Academy of Television Arts & Sciences oversees the coveted Emmy Award for News & Documentary, Sports, Daytime Entertainment, Daytime Creative Arts & Entertainment, Public & Community Service, and Technology & Engineering.