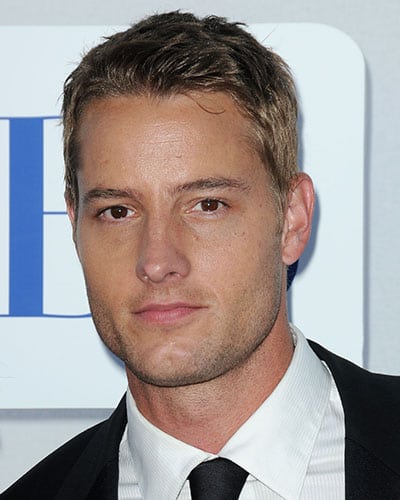 He's been prancing around Genoa City only showing his hands to viewers, while the rest of the town thinks he's dead, but Adam Newman is most certainly returning to CBS' "The Young and the Restless" in the coming months with a new face after supposedly dying in a fiery explosion in late January as played by actor Michael Muhney. TV Guide's Michael Logan is reporting that "Smallville" and "Revenge" star Justin Hartley is returning to daytime television to assume the role of the devilish Adam just in time for the all important November sweeps ratings period. Hartley, who will report to the CBS Television Center studio where "Y&R" is filmed in late September, previously portrayed the role of Fox Crane on NBC's "Passions" from 2002 to 2006.
"I'm so pumped about joining 'Y&R' — I watch it all the time and can't wait to get in there and get my hands dirty!" said Hartley of his joining daytime's most watched drama series in an interview with TV Guide. "I have great respect for daytime drama. I love the branding. I love the style. What can I say? I love good soap!"
Hartley notes he "came away feeling very excited" after meeting with "Y&R" executive producer Jill Farren Phelps and CBS Daytime Senior Vice President Angelica McDaniel. "The powers that be are smart, lovely people with kind hearts. It'll be wonderful going to work knowing I'm really wanted."
For more on Hartley's joining the soap, click here.