'Y&R's' Matthew Atkinson: Austin Will Be Redeemed!
Sean Smith/JPI Studios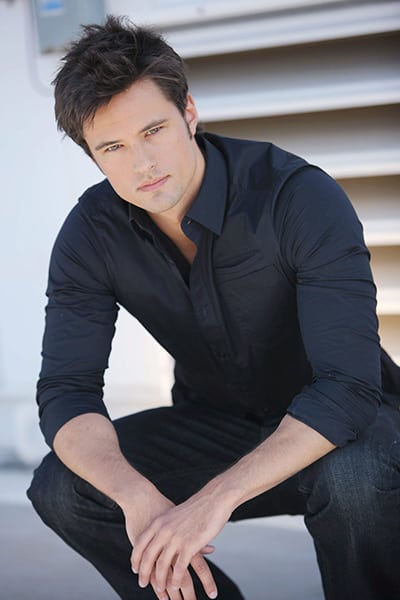 "The Young and the Restless'" Christine (Lauralee Bell) boldly declared that Austin (Matthew Atkinson) will pay for the atrocities he's committed as of late, but is that truly the case? Soap Opera Network caught up with the character's portrayer to find out!
There are many people in Genoa City who would like to see Austin go down in flames for trying to extract revenge on Avery (Jessica Collins) for killing his mother, which ultimately led to the unintentional shooting of Paul (Doug Davidson). But, as Atkinson reveals, as long as Austin's new wife, Summer (Hunter King), is by his side, there's a chance the former cameraman could turn a corner. "Summer is a shining light in his life, and I think that will bring out all the good in him," the actor teases of what's to come. "She kind of fights for him, and she's the one person in his life that he knows is there.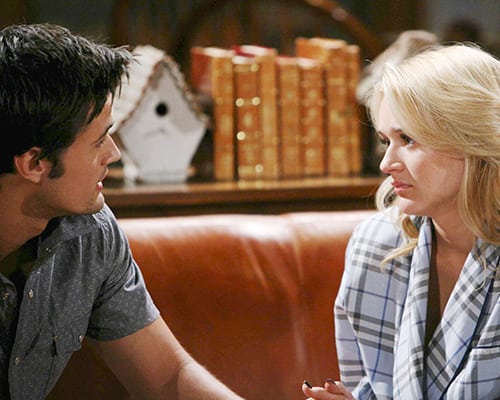 "There are people out there even right now that have these obsessive qualities or have a major tragedy that has happened to them, and if they don't feel that anyone is behind them or gives them support, then they have nowhere to turn but doing terrible things," he continues. "And I think that Summer being there for him is what brings the redeeming quality, because you see that all he really wants is just for the pain and the suffering that he's been going through to go away. And Summer helps him with that."
Of course, Austin still has to deal with the DA — who's hell bent on making him pay for shooting her husband — but Atkinson is ready for whatever the writers throw his way. "It's been a fun ride so far, so hopefully it continues to be!"
As for the criticism that he's heard regarding Austin and Summer only having known each other for a short time, the actor says it's not too far of a stretch. "Sometimes, there's just love at first sight," he explains. "There's just a quality that's there that you can't put a finger on. And some people sometimes don't even notice that quality is there and they end up letting that slip away. And I think these two characters have found that they really do have that connection."